Ex-UFC official John McCarthy calls out Dana White for trying to rewrite the promotion's history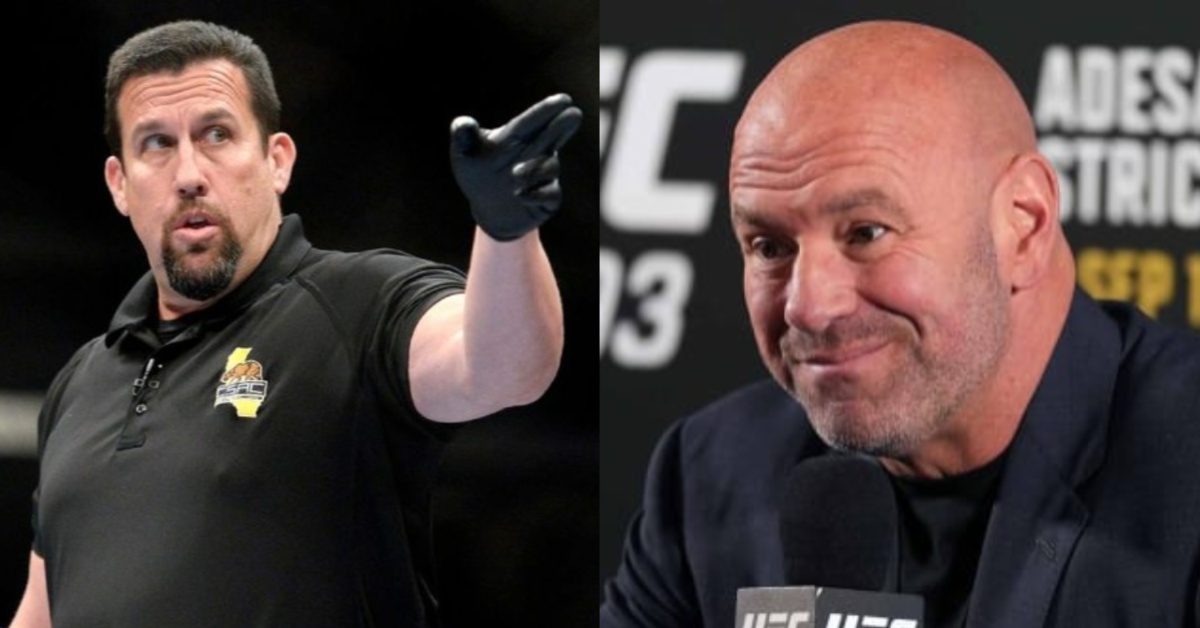 Ex-UFC referee 'Big' John McCarthy doesn't always agree with how Dana White attempts to rewrite the promotion's storied history, particularly during its rise to prominence in the early 2000s.
Ahead of the UFC's first event to celebrate Mexican Independence Day, the newly dubbed CEO of the UFC, Dana White, sat down for an uncensored interview with Piers Morgan. During their conversation, White looked back on the history of the promotion and credited late U.S. Senator John McCain with helping the UFC get sanctioned after he famously called the bloodsport nothing more than "human cockfighting."
Dana White echoed similar sentiments in a 2008 interview with Sports Illustrated.
"I consider John McCain the guy who started the UFC. If it wasn't for McCain I wouldn't be here right now," White said. "What people don't understand about mixed martial arts and the UFC is, what [McCain] was saying to the old owners is that you cannot put on fights in states that aren't sanctioned. It's illegal. You can't do it. You have to be sanctioned by an athletic commission, which we agreed with him on 100 percent. John McCain wasn't saying this thing shouldn't happen, or it shouldn't be running. He was saying, if 'You're going to do it, it has to be sanctioned by an athletic commission.' We agree."
A year prior, John McMain said, "They have cleaned up the sport to the point, at least in my view, where it is not human cockfighting anymore."
John McCarthy Says Dana White's John McCain Story is Not Entirely Accurate
All of that is good and well, but according to John McCarthy, it's not entirely accurate.
"What has got me in trouble with Dana [White]… I was there from the beginning," McCarthy said during a recent episode of the Weighing In podcast. "Before there was the sport. I know everything that happened, I know who created things…they create their own history, and that's one of the things that bothered me about Dana was, he was rewriting history. When people didn't know, he would just insert his form of 'Well, we did this, we did that', and it's like, no you didn't… You can only go so many times until you say 'Alright, you're just going to lie about it'.
"He was honest [in the Piers Morgan interview]. He talked about what John McCain said before he was part of the sport. He said 'He kinda did us a favor because his big thing was to get this regulated'…from Dana's point, I can understand why he says that, but that's not completely the story… He was honest with everything he said in the interview, I thought he was great" (h/t MMA News).
Earlier this month, the UFC officially merged with World Wrestling Entertainment to form a new publicly traded company, TKO Group. The UFC was given a staggering 12.3 billion dollar evaluation seven years removed from the promotion's sale to Endeavor for $4 billion. The new entity, TKO, is said to have a total value tipping the scales at $21 billion after bringing the MMA empire and the pro wrestling juggernaut under the same banner.