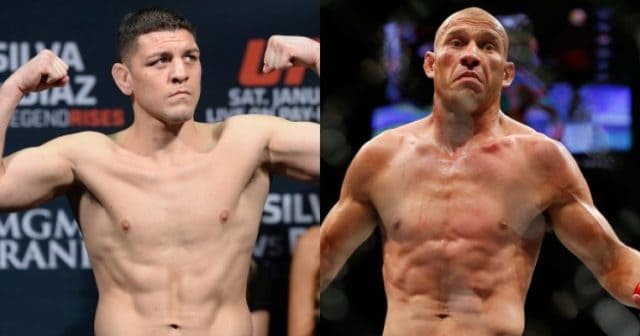 The MMA world was dealt some disappointing news last night (Fri., September 9, 2016) when word arrived former UFC welterweight champion Robbie Lawler was out of his anticipated slugfest with Donald Cerrone at November's UFC 205 from Madison Square Garden.
"Cowboy" was then quick to offer his services to fill in for the injured CB Dollaway at light heavyweight at tonight's UFC 203.
The reason "Ruthless" can't fight is yet to be officially clarified, but fans are obviously out a bout that could have potentially been up there with the best fights of the year.
However, all hope is not lost. According to a report from The Las Vegas Post's Mario Saunders, returning welterweight star Nick Diaz is apparently in negotiations to replace Lawler at the UFC's debut show from NYC: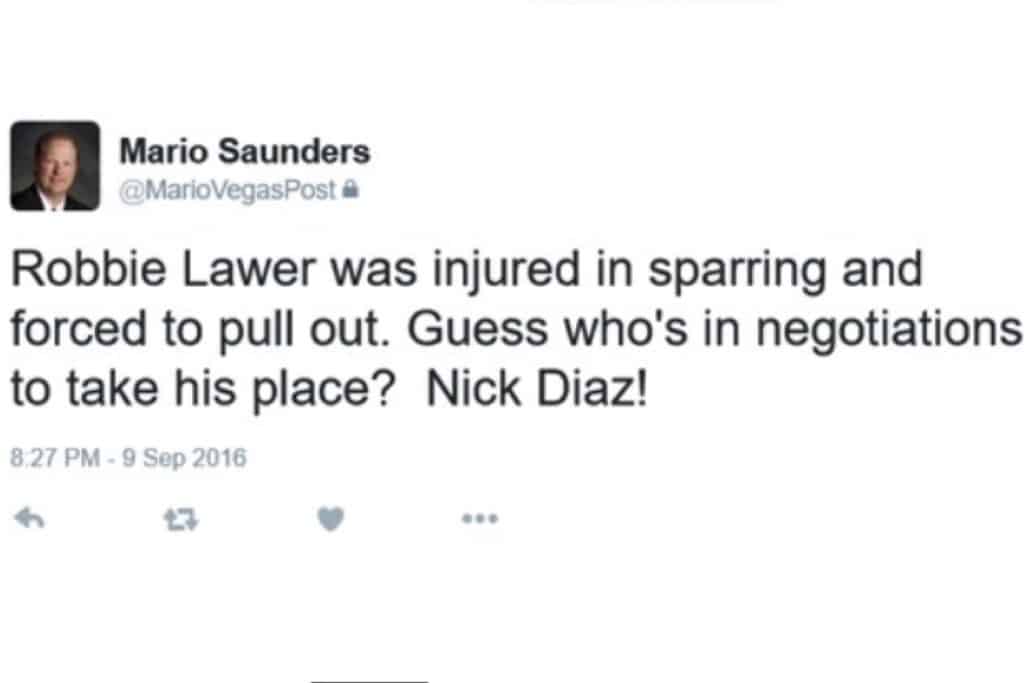 If that is indeed the case, it's impossible to deny that Diaz vs. Cerrone would be another absolute barnburner that MMA fans will be eagerly anticipating. The fight also comes with a built-in revenge angle, as Nick's younger brother Nate famously picked Cerrone apart to win a decision at 2011's UFC 141 after a bad blood-fueled buildup and a heated weigh-ins face-off.
Nick Diaz, who, despite not securing a win in the Octagon since October 2011 over an outsized and over-matched BJ Penn, remains one of the biggest and most recognizable names in MMA. That's only grown in scope throughout his controversial 18-month suspension (which was reduced from a ridiculous five years) from the NAC for his latest marijuana offense, thanks in no small part to Nate's heavily publicized feud with Conor McGregor.
Yet he's also repeatedly stated he only wants to take on the biggest names in MMA, and reportedly eschewed the idea of a possible title fight versus newly-crowned 170-pound champ Tyron Woodley. His last two fights were defeats at the hands of arguably the two greatest mixed martial artists of all time in Anderson Silva and Georges St-Pierre, and even though Cerrone remains one of the biggest fan favorites in the UFC, he may or may not be big enough for Diaz's own personal scale.
Now it could be Nick's turn to take the reigns for the Diaz brothers and throw down with 'Cowboy' in a fight that would have the entire sport buzzing.
If you enjoyed this story, please share it on social media!