Nick Diaz dismisses boxing ability of UFC champion Alex Pereira: 'I don't see it.'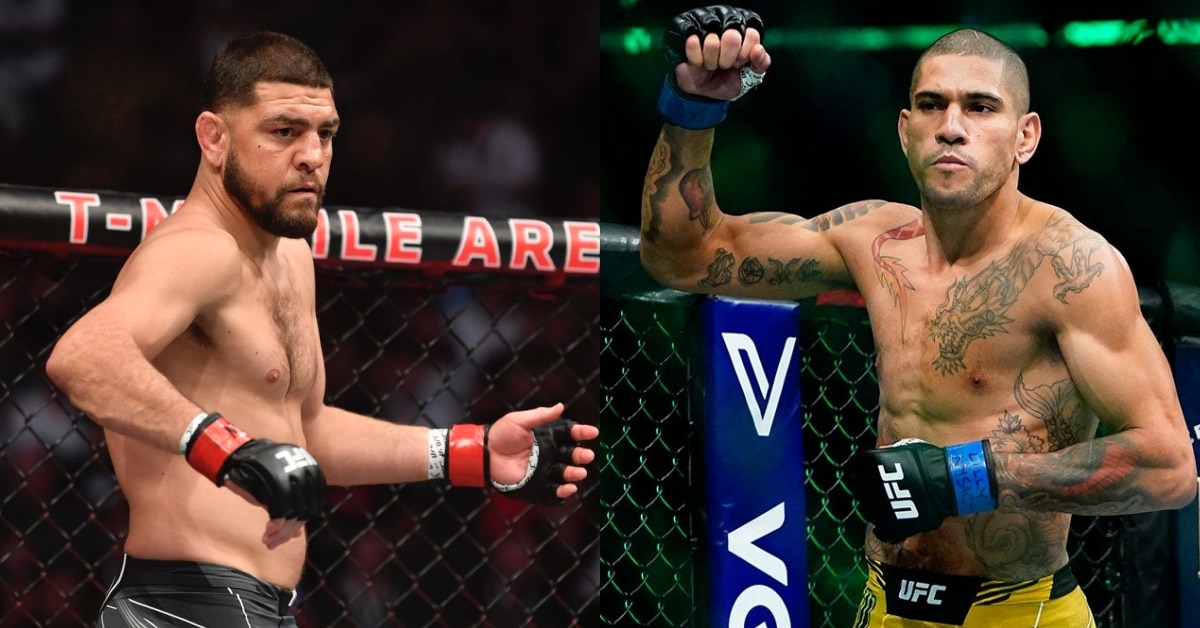 Former Strikeforce world champion Nick Diaz has weighed in on UFC champion Alex Pereira's boxing skills.
On Instagram, the UFC middleweight world champion 'Poatan' Alex Pereira shows off some of his skills on the pads.
"Holding pads for Alex Pereira gotta be the scariest job of all time"
Nick Diaz posted this on his Instagram Story with the caption:
"I don't see it."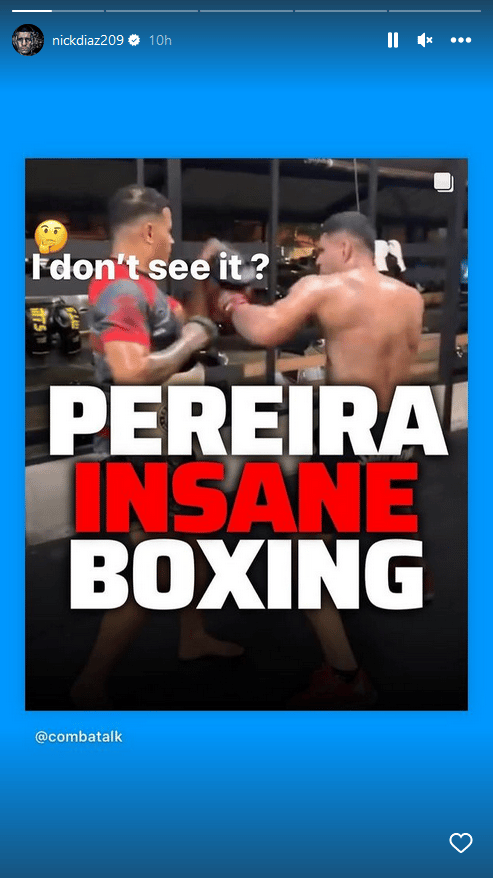 The dangerous power of Alex Pereira is questioned by Nick Diaz
Getting into the boxing ring seems like the normal path for former MMA fighters. Brazil's Alex Pereira already has experience in a professional boxing match having won his boxing debut by way of knockout in round 3.
'Poatan' is also famed between MMA and kickboxing for his thunderous knockout power. His dangerous left hook has led to dozens of knockout wins between the two sports. In GLORY Kickboxing, Pereira was able to become a two-division world champion. Upon entering the UFC, he was able to go on a consecutive KO win streak to capture the middleweight crown.
Pereira defeated his rival Israel Adesanya last year in the fifth round to earn the UFC middleweight world title at UFC 281. Adesanya will be seeking to recapture his lost gold when they rematch at UFC 287 at the end of April later this year.
Nick Diaz is a former Strikeforce world champion who has fought the likes of Georges St-Pierre and Anderson Silva, among others. He has not fought since his TKO loss to Robbie Lawler in 2021. It is not certain what the future of Nick Diaz will be.