It's time for Ronda to get a boxing coach…
Former UFC women's bantamweight champion suffered the first loss of her professional career at UFC 193. After years of dominating the division as the first and only belt holder until meeting Holly Holm, 'Rowdy' entered the Melbourne pay-per-view as a massive betting favorite. As is quite often the case when the hopes of not only a lot of fans, but also the promotion itself is invested in a single fighter, things went south when Rousey fought Holm down under.
The head kick heard around the world still reverberates to this day, as 'The Preacher's Daughter' overcame the odds and Rousey's Judo game to land a crushing knockout win.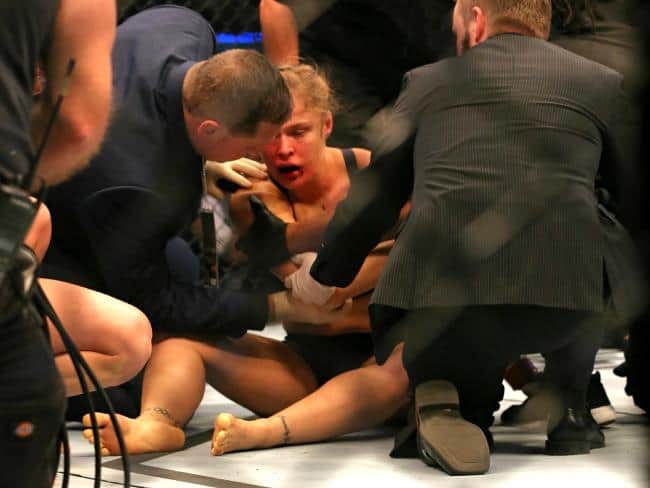 A loss is a loss in mixed martial arts, they are seldom avoided, and most fighters take them as learning experiences, regardless of how brutal and depressing they may seem at the time. But the case of Rousey's loss to Holm had a few differences. After entering a deep stage of reclusion, Rousey would emerge in 2016 to reveal she'd considered suicide after her first loss.
She openly admitted she'd somewhat bought in to her own hype, and that the defeat made her feel worthless and lost. It also didn't help that a torrent of memes and video edits flooded the MMA forums, mocking Rousey at her lowest moment.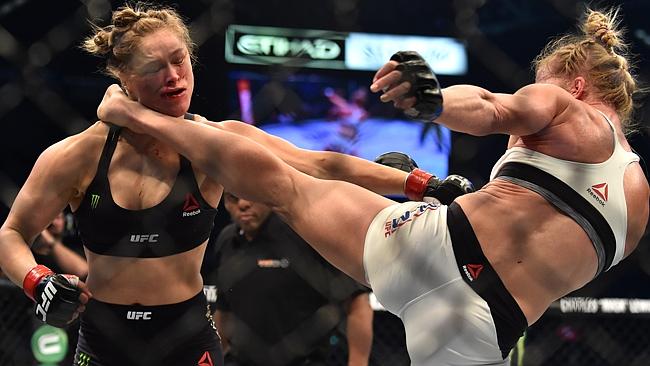 But now we've started to hear news of Rousey getting back to training again. But has she got a new boxing coach? She received heavy criticism even before the Holm loss about her lack of boxing fundamentals. They were heavily exposed at UFC 193, so surely if a return is planned it's time to sharpen the edges in her stand up game, right?
Skip to page 2 for the latest footage of Ronda Rousey training boxing with Edmond Tarverdyan…
continue…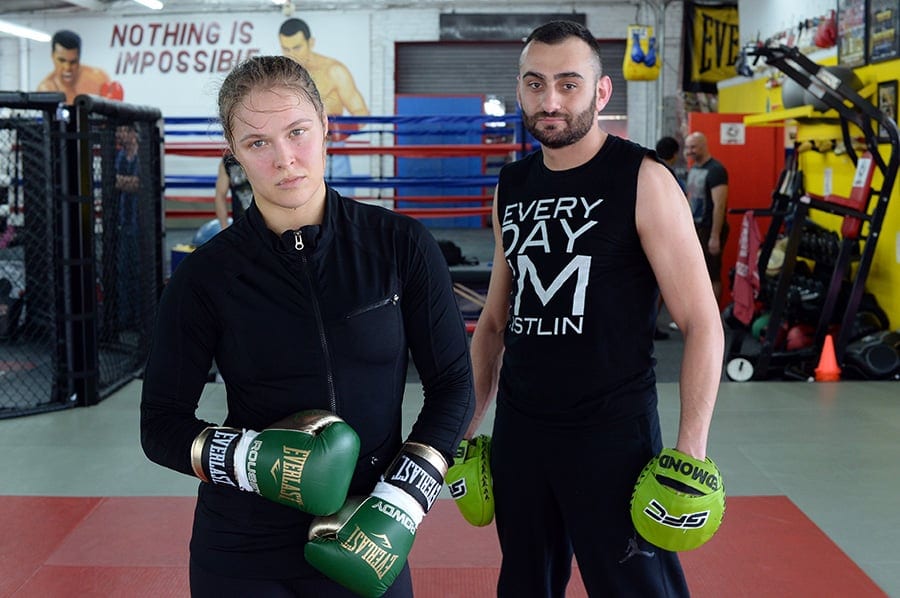 So here we have it, check out Ronda Rousey on the pads with good ol' Edmond Tarverdyan again. No professional boxing coach in site, just the man that Rousey's Mom once said she wanted to 'run over in a car,' accusing him of latching on to Ronda's fame.

Her was an infamous video of Rousey very recently training on the beach, with her shadow boxing looking eerily similar to just before the Holm loss:

And here was the subsequent Thug Life Video: