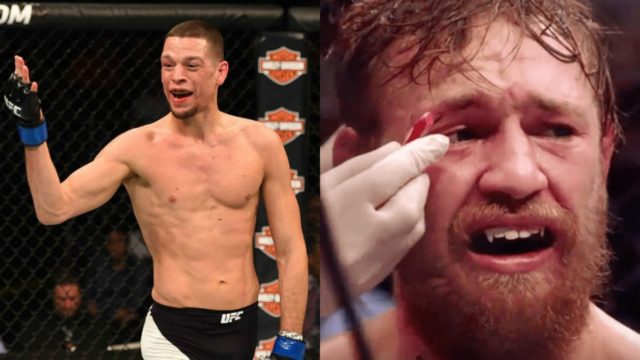 With the MMA universe scrambling to make sense of featherweight champion Conor McGregor's supposed retirement on Twitter less than three months before his pivotal rematch with rival Nate Diaz in the main event of UFC 200, it looks like the younger Diaz has decided to follow suit.
After catching word of McGregor's apparent decision to call it a career, Diaz just took to his own Twitter account to post that he had had enough and was retiring as well. Check it out:
I guess my work here is done I'm retiring too✌????️????????

— Nathan Diaz (@NateDiaz209) April 19, 2016
Now the word is still obviously out as to whether or not McGregor will actually retire, but his longtime head coach John Kavanagh has reported that it is true, and Ariel Helwani of MMA Fighting has also reported that sources have told him it could be legitimate.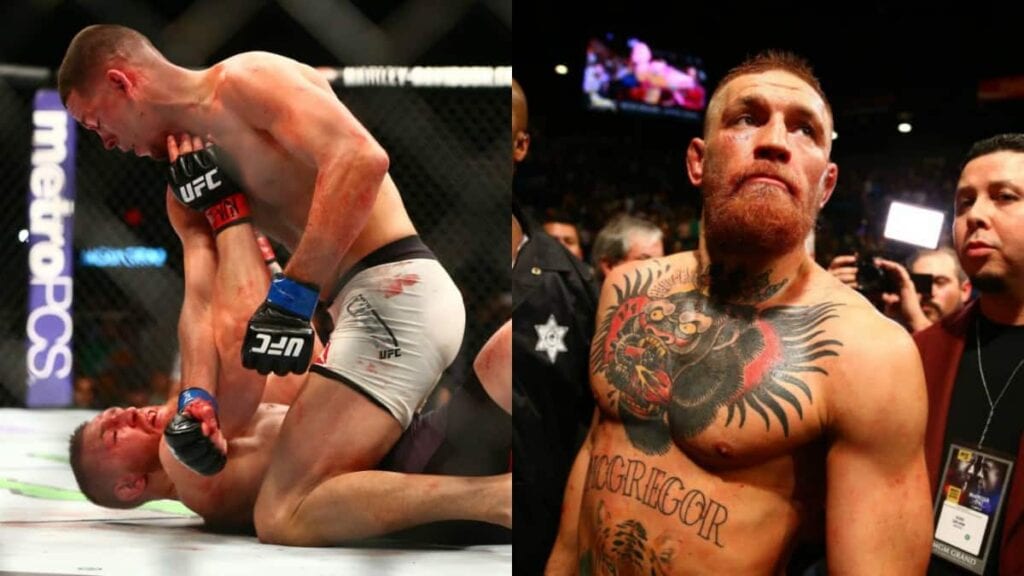 Still, it could also be a power play at more money for UFC 200, because he's scheduled for a fight he could easily lose to Diaz, which would obviously be another blow to his still powerful-but-waning star power. Regardless, it looks like Tuesday just got a lot weirder for MMA fans everywhere.
As for Diaz, it's most likely more improbable that he actually calls it quits, but he may have sent McGregor into an early one.
If you enjoyed this story, please share it on social media!