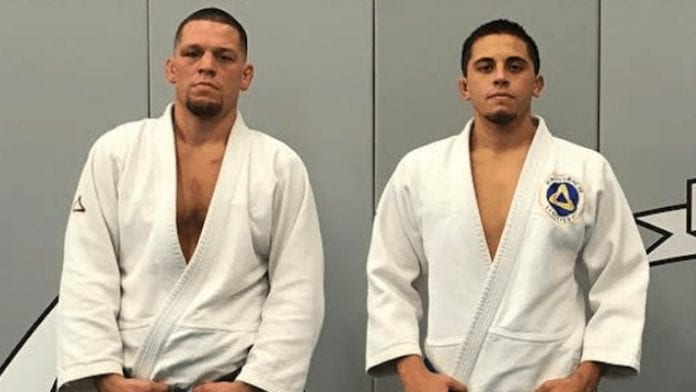 One of the Diaz brother's closest training partners and friends, Chris Avila, a former UFC and Bellator MMA veteran, has been added to the upcoming Bellator 238 card.
The show will go down on January 25 from The Forum in Inglewood, California. Avila will take on Anthony Taylor at lightweight. MMA Junkie confirmed the matchup after Taylor made the following announcement on Twitter.
"It's finally time!!! I'm Back, after 3 long years fighting overseas im back in @BellatorMMA once again here to claim Wins. January 25th at the forum."
Avila has lost six of his last seven fights, all losses coming by way of decision. As for Taylor, he has won his last four fights for promotions such as Combate Americas and BAMMA. Check out the updated Bellator 238 card below.
Main Card (DAZN, 10 p.m. ET):
Champ Julia Budd vs. Cris Cyborg
Adam Borics vs. Darrion Caldwell – featherweight grand prix quarterfinal
Alfred Khashakyan vs. Sergio Pettis
Dillon Danis vs. Kegan Gennrich – 175-pound catchweight
Preliminary Card (DAZN, 7 p.m. ET):
Aaron Pico vs. Daniel Carey
Mario Navarro vs. Jay Jay Wilson
Khonry Gracie vs. Hector Saldana
David Pacheco vs. Craig Plaskett
Brandon Bender vs. Joshua Jones
Dominic Clark vs. Ricardo Seixas Filho
Tyler Beneke vs. Jarrett Connor
AJ Agazarm vs. Adel Altamimi
Curtis Millender vs. Moses Murrietta
Chris Avila vs. Anthony Taylor
What do you think of Avila being added to Bellator 238?