'Thug' Rose Namajunas tipped to struggle amidst move to flyweight: 'I don't know why she's coming up'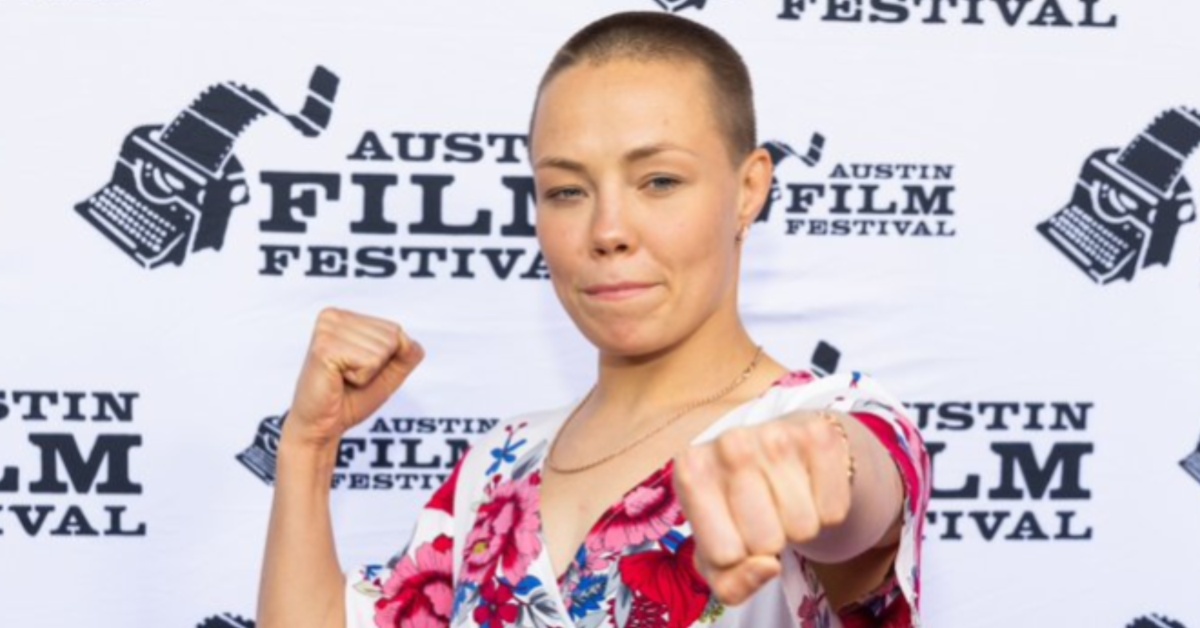 Scottish standout Joanne Wood believes former two-time UFC strawweight world champion 'Thug' Rose Namajunas will struggle in her move to the flyweight division.
Wood made her promotional debut alongside Namajunas on The Ultimate Fighter: A Champion Will Be Crowned in 2014. The two women were part of the field of strawweight contenders vying for the opportunity to become the first-ever 115-pound champion in the UFC. Wood came up short in her efforts, succumbing to a second-round submission attempt by Namajunas during their quarter-final matchup. Despite the loss, Wood still earned herself a contract with the promotion and proceeded to compete three more times at strawweight before making the permanent move to flyweight.
Speaking with Drake Riggs of MMA Mania, Wood suggested that Rose Namajunas could run into some obstacles at flyweight, referencing her own transition from 115 to 125 in 2018.
"I feel like she will struggle because I know I've been in there with these girls and they are like so much bigger than the Strawweights," Wood said. "In the past, I have struggled with that, but Rose is a completely different fighter to me (laughs).
"I was shocked at that [news]," she continued. "I don't know why she's coming up, but she's made that decision and I'm sure she'll go with it and walk with it."
'Thug' Rose will make her flyweight debut in September as she meets No. 2 ranked contender Manon Fiorot at UFC Paris.
Rose Namajunas' move to flyweight is preceded by her unceremonious loss at the hands of Carla Esparza in May 2022. 'Thug' Rose surrendered the strawweight world title to Esparza in a bout dubbed by many as the worst title fight in UFC history. Interestingly enough, Esparza also defeated Namajunas in the TUF 20 tournament finals to become the inaugural strawweight champion nearly a decade ago.
Rose Namajunas Will Find Plenty of Competition in a Stacked Flyweight Division
Ready for a brand new setting and a bevy of fresh matchups, Namajunas will be a welcome addition to a flyweight division that has seen a plethora of world-class talent come out of the woodwork in recent years.
"As far as the division itself, it's crazy to see because when I was coming up I was like, 'Yep, just watch. In five years, this is gonna be the division,'" Wood said. "Once it kind of settled, everyone was moving up, everyone was moving down. I feel like now we're in contention with strawweight of being very, very exciting. It's just great to see it all resolve, everyone find their weight and find all these up-and-comers as well. It's great, it's exciting and I'm glad to be a part of it."
On July 29, 'JoJo' will return to the Octagon for a flyweight clash with Brazilian standout Priscila Cachoeira. Wood will look to score back-to-back wins after snagging a split decision victory over Luana Carolina in March.
"I'm excited this kind of fight plays into my game, I feel very well," Wood said. "I know the fans will love it. Her style is like she's coming to throw that right hand and land that right hand and that's perfect. I love that.
"Looking at a technical stance coming from my Muay Thai background, counter and capitalize on that with my kicks and blah, blah, blah," she added. "The other side of me is like, 'Man, I just like getting in there and getting bloody.' I know she's probably gonna land one, my nose is gonna bleed, but I don't care. So, it's gonna bring out that discipline side but also that, 'You know what? We're just in a fight.'"