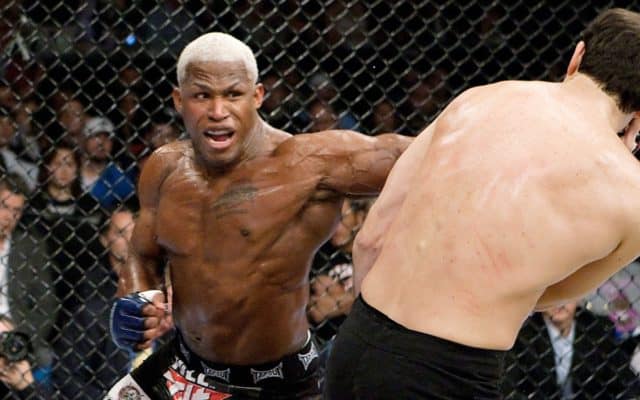 It's a sad day for the mixed martial arts (MMA) community to say the least, as reports have surfaced indicating that former UFC heavyweight champion Kevin Randleman has passed away at the age of 44.
Bleacher Report's Jeremy Botter confirmed the unfortunate news on his twitter account, claiming that Randleman was transported to the hospital with a case of pneumonia, but ended up suffering heart failure.
Known as "The Monster", Randleman was just that, possessing an NCAA division I wrestling background that he often used to simply rag doll his opponents, treating fans to some of the best slams in sport history.
Although his record stands at 17-16, "The Monster" is without question a pioneer, and an impactful figure on the sport of mixed martial arts.
He took on the best of his generation including the likes of Bas Rutten, Randy "The Natural" Couture, Chuck "The Iceman" Liddell, Quinton "Rampage" Jackson, Mirko Filipovic, whom he knocked out in 2004, Fedor Emelianenko, and Mauricio "Shogun" Rua.
His heavyweight championship victory came over Pete Williams at UFC 23 in November 1999, and he would go on to defend the strap one time against Pedro Rizzo at UFC 26 in June 2000.
Losing nine of his last 11 bouts forced "The Monster" to finally hang up his gloves in 2011, but his physical prowess inside of the cage and his long lasting legacy will truly be remembered forever.
What is your favorite moment from Randleman's influential and illustrious career?
If you enjoyed this story, please share it on social media!