MMA Fighter Suffers Brutal Four-Second KO trying to emulate Jorge Masvidal's iconic flying knee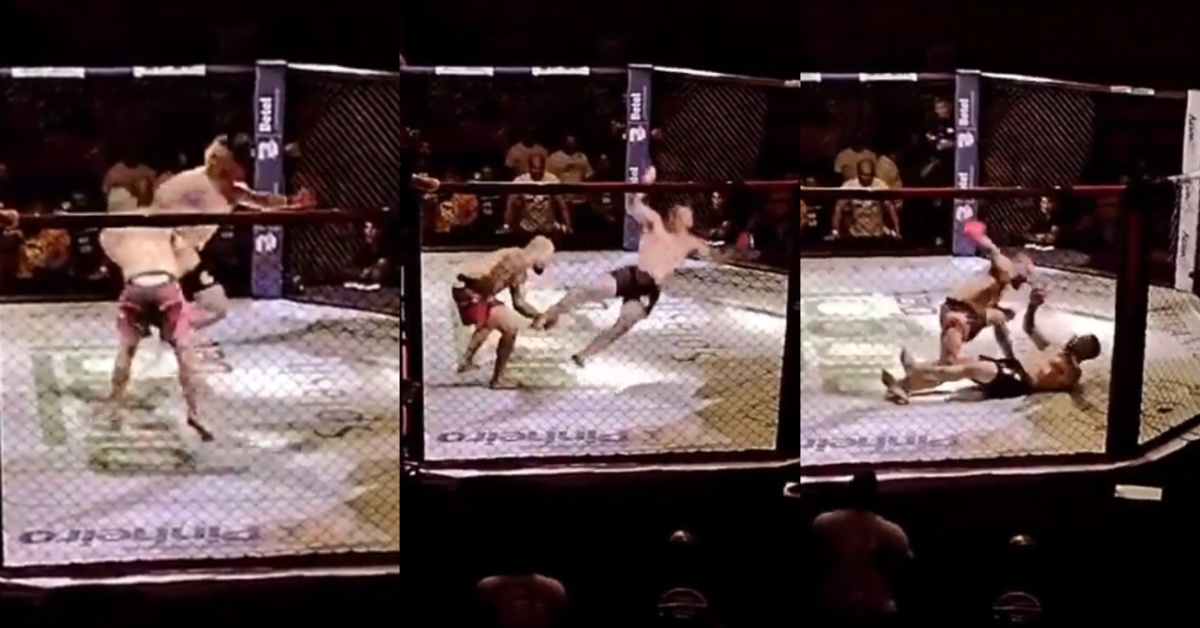 Brazilian newcomer Iury Silva delivered a memorable debut under the Acesso MMA banner over the weekend.
Unfortunately, it was memorable for all the wrong reasons.
Emanating from Ginásio Aécio de Borba in Fortaleza, Ceara, Brazil, Acesso MMA 3 featured 11 action-packed scraps. More than half of the event's contests ended via knockout or submission, but the undisputed highlight of the night came in the ninth fight of the evening when MMA debutants Iury Silva and Xiko Loko stepped inside the cage for a light heavyweight clash.
Looking to deliver something spectacular, Silva raced toward the center of the cage at the opening bell and looked to deliver a flying knee in hopes of emulating Jorge Masvidal's iconic KO of Ben Askren.
However, Loko saw it coming from a mile away. Loko quickly side-stepped the attempt and landed a right hand that sent Silva crashing to the canvas. Loko followed it up with a couple of ground-and-pound strikes on his opponent before the referee could move in and stop the brief, but brutal onslaught. You can watch the video clip below:
Xiko Loki Reacts to Scoring Fastest KO in Acesso MMA History
It was the fastest knockout in Acesso MMA history with the official finish coming just four seconds into the contest.
"Yesterday I had the pleasure of fighting this great event where I had the opportunity to do one of the main fights of the night," Loko wrote alongside a video of his KO on Instagram. "Fastest knockout in history [of] Acesso MMA. Knockout of the night. All honour and all glory be given to the Lord without him I am nothing."
Xiko Loko is only 1-0 in his MMA career, but he already has a highlight worthy of the Knockouts Hall of Fame.