Miesha Tate believes she is 'one fight away' from vying for UFC bantamweight championship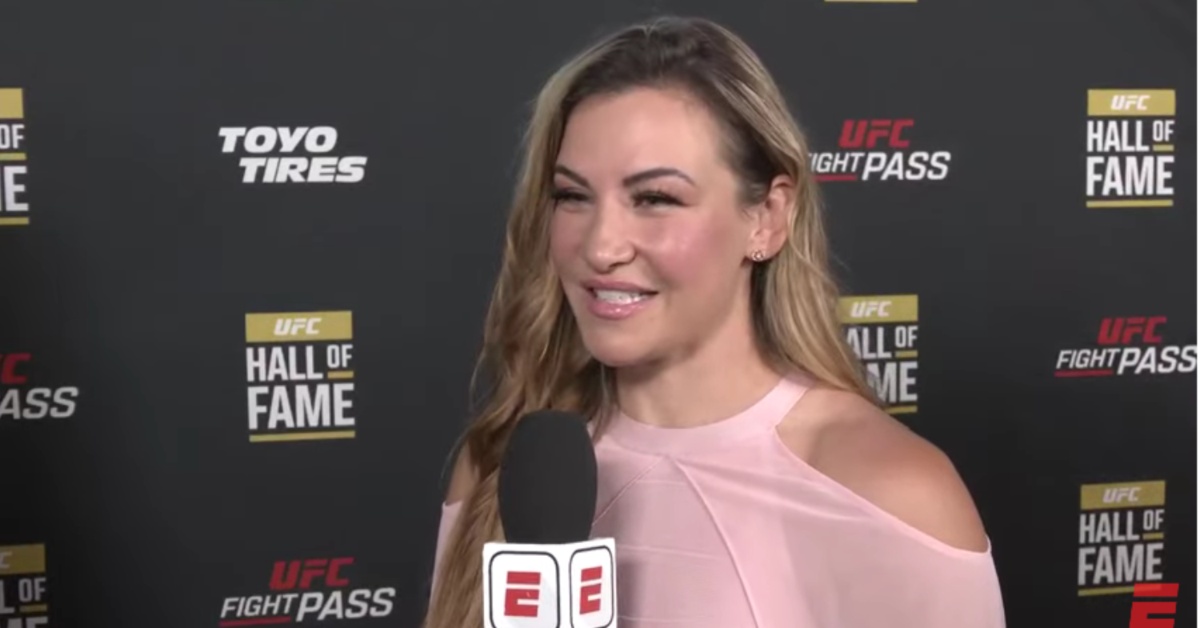 Former UFC bantamweight world champion Miesha Tate believes the division is now wide open with champ-champ Amanda Nunes walking away from the sport last month.
Following a lopsided decision victory over Irene Aldana at UFC 289, Nunes announced her official retirement from the sport of MMA. With the bantamweight title now vacated and the division wide open, everyone is chomping at the bit to get their shot at the 135-pound crown. That includes the former queen of the division, Miesha Tate.
"There's no way any of us were beating her. So, thank god because now the division is wide open and I believe I'm one fight away," Tate said while walking the red carpet at the UFC Hall of Fame Ceremony on Thursday night. "I know that probably sounds wild to some people. Like, 'Wait a minute,' but if you think about it, since my return, I had a really dominant finish win and then I had a very close decision loss to a top-five girl, Ketlen Vieira.
"So, although I haven't been super active, I still think with a comeback at 135 against a top-quality opponent, at least my name could be dropped in the bucket. Not saying that I would be picked for sure, but I'd at least like to be talked about in being in contention."
Miesha Tate Joins a Long List of Women Looking to Capitalize on Amanda Nunes' Retirement
Tate captured the bantamweight title in 2016 via a fifth-round submission against former champ Holly Holm. Four months later, 'Cupcake' relinquished the title to Amanda Nunes at UFC 200. Following a second-straight loss against Raquel Pennington, Tate walked away from the sport, but made her triumphant return five years later, earning a TKO against Marion Reneau. Unfortunately, Tate was unable to build on that momentum and dropped a decision to Ketlen Vieira.
Looking for a change of pace, Miesha Tate made the move to flyweight in her last outing, but once again came up short against one-time title challenger Lauren Murphy.
With Amanda Nunes walking away, it leaves the door open for multiple women to swoop in and stake their claim at the vacant world title. The likeliest scenario has the division's top-two ranked contenders, Julianna Pena, and Raquel Pennington, meeting inside the Octagon to crown a new bantamweight queen, but we wouldn't count out Miesha Tate getting the nod thanks to her popularity among MMA fans.
Another name being tossed around is none other than the first-ever UFC women's champion, 'Rowdy' Ronda Rousey. The MMA-icon-turned-WWE Superstar has been attached to rumors suggesting a return to the Octagon is imminent following Amanda Nunes' retirement. Rousey is undoubtedly the biggest star in women's MMA history and would likely walk right into a world title fight should she sign on the dotted line for a UFC return.
Who would you like to see compete for the vacant women's bantamweight championship?