Jon Anik reflects on Amanda Nunes' retirement, 'Special' moment they shared: 'It meant the world to me'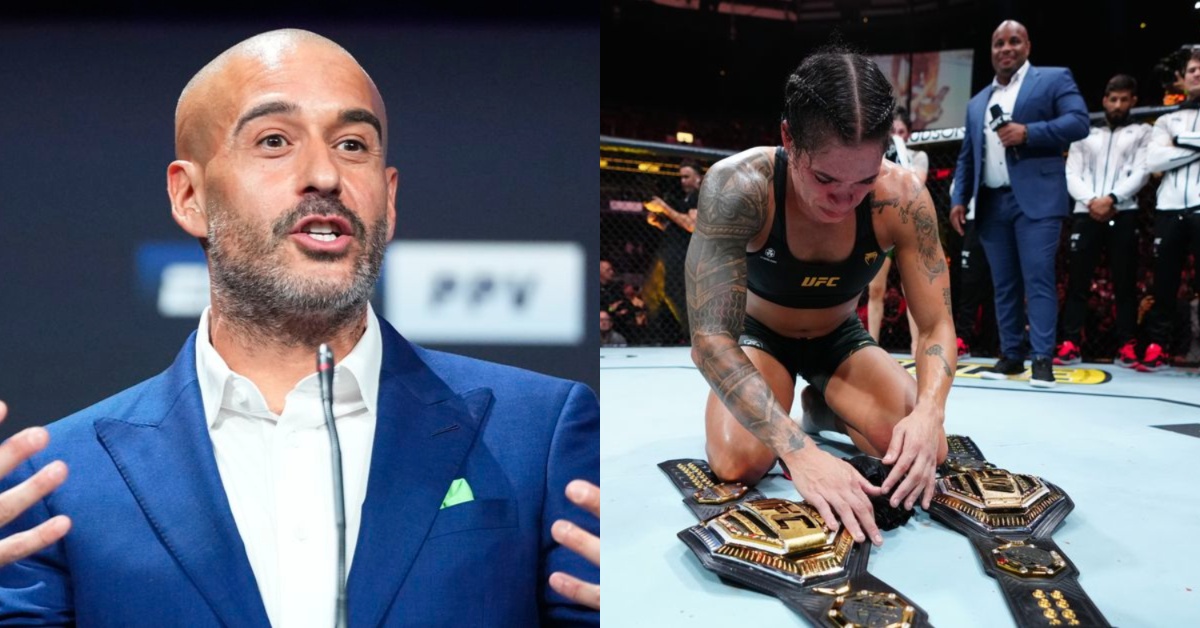 UFC commentator, Jon Anik discusses Amanda Nunes' retirement and the moments they shared following it.
Nunes' officially called it a career after 15 years of fighting professionally, leaving the sport as the greatest female fighter to ever do it. Nunes' leave behind her a legacy that will stand the test of time, but more importantly, 'The Lioness' departs healthy a with a young family waiting for her.
There is hardly anyone who can say a bad word about Nunes and her retirement leaves a massive whole in women's MMA.
Speaking to MMAFighting, UFC commentator Jon Anik recalled the time spent with Nunes' prior to her retirement. The practically universally lover Anik also spoke about the emotional moment when n Nunes would kiss the play-by-play man on the forehead, branding it a 'special'' moment.
Well, it meant the world to me," Anik said of Nunes' touching gesture. "She and I are especially close, we both live in South Florida. I was able to go to her new gym, The Lioness Studio, the week before the fight, I went to watch her train, and instead we ended up talking for two and a half hours, and she didn't even break a sweat. I felt pretty embedded with her. But obviously that was a special moment for me.
Anik would continue, speaking on what he feels is his requirement as part of the UFC broadcast team – to create moments that the fighter and their loved ones will cherish.
"And you know, I don't say this softly, but I almost feel as though I can retire a happy man because ultimately, what is my initiative here? I'm trying to humanize these athletes, and I'm charged with providing the soundtrack to their professional lives, something that their family and their friends can be proud of, especially in those big moments of which Amanda had many.
I think her kissing me on the forehead is almost her thanking the staff at large. She sort of motioned me into the octagon, and I knew I couldn't do that, so thankfully, we were able to share a moment. But ultimately, it's about her."
What is your favrioute Jon Anik broadcast moment?