Michael 'Venom' Page: I'd Put Conor McGregor To Sleep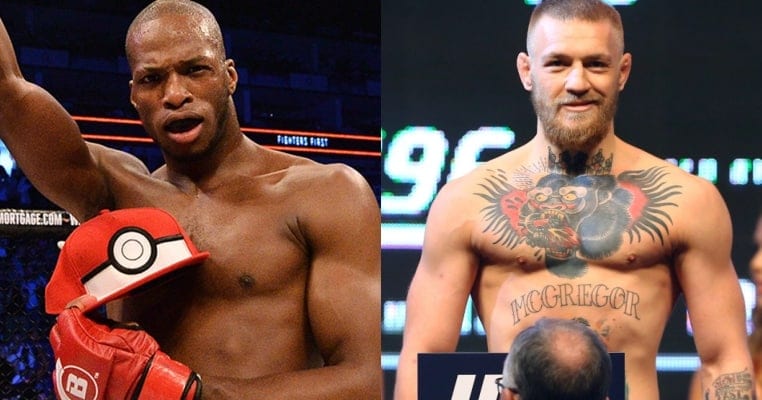 Drawing comparisons to ex-UFC middleweight champion Anderson Silva, Bellator welterweight Michael 'Venom' Page is a rising star. Bursting on to the scene with a memorable highlight reel knockout in 2012, Page has gone undefeated in the four years since. Currently competing for the UFC's biggest rival, 'Venom' sports a tally of 11-0, with only one fight going to the judges scorecards. At Bellator 158, Page faced Evangelista Santos, and made headline news with his bone crushing knockout.
Scoring a brutal flying knee to the head, 'Venom' demolished the Brazilian veteran in round 2. Adding to the flashy finish, Page then rolled out a 'Pokeball' in a celebration that would go viral. Turns out the knockout was more horrific than anyone had first realised, as 'Cyborg's' skull sported a gruesome dent as a result of the knee. Thankfully, after successful surgery, Santos' skull was rebuilt.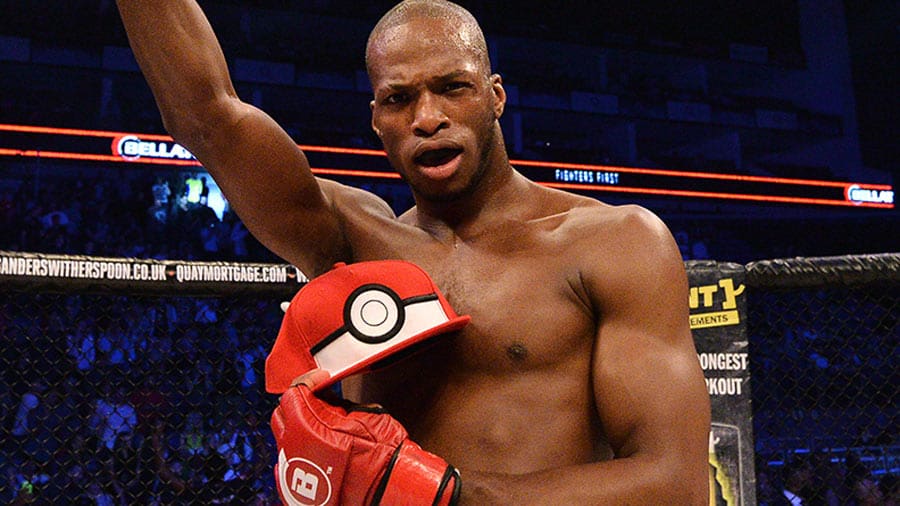 Venom Says He'd Dominate McGregor
With his fame reaching higher levels with each fight, Michael page spoke to KODH TV during a media scrum this week. When asked about a potential fight with UFC featherweight champion Conor McGregor, 'Venom' spoke openly about how he'd 'sleep' the Irish star:
"Yeah I'd put him to sleep. With that kind of fight, because he's got such a big name, I would want to dominate him, I wouldn't want to put him to sleep early. I would actually want to show people the level that I'm at in comparison to this guy. Don't get me wrong, what he's done for this sport, he's helped put it on the map. I love the guy, I could listen to him talk all day, on the mic he would definitely win. He's amazing, he's talented, but I do my screaming in the cage. Who knows, we are on different circuits right now, but maybe one day our paths will cross." 
Bellator vs. UFC?
There's been discussions about a potential cross-promotion between the UFC and Bellator in the past, and it would certainly be fun to watch 'MVP' vs. McGregor. In reality though, that fight probably wouldn't happen unless one fighter joined the other organization. Sporting some flashy footwork and very diverse striking, there's a good chance the UFC would be interested in signing Page if he stays on his destructive path.
Who would you pick, McGregor or Page? Check out this dope McGregor vs. MVP promo from Youtube: