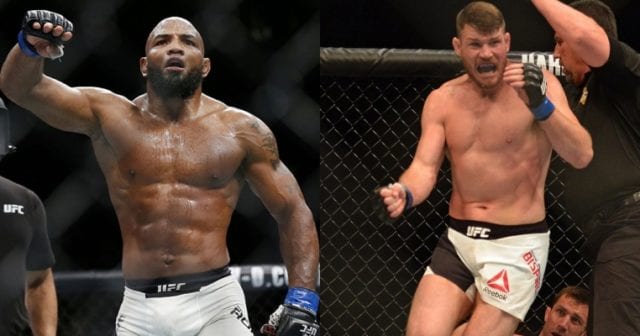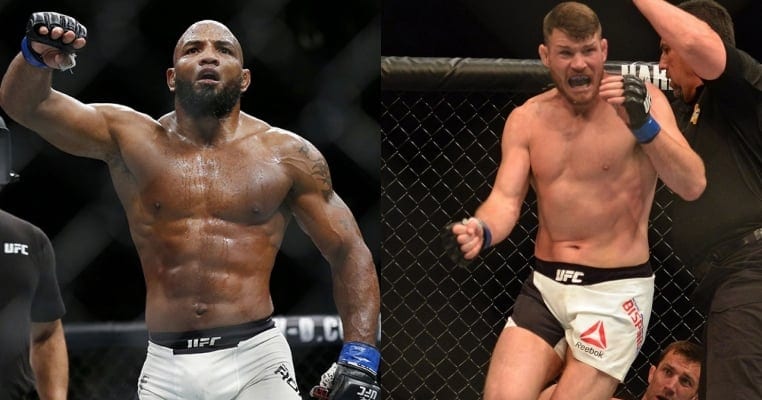 Former UFC middleweight champion Michael Bisping decided to put Yoel Romero on blast after missing weight.
This marks the second time in a row that Romero has missed weight for a fight under the UFC banner.
If you recall, in the main event of the UFC 221 pay-per-view event at Perth Arena in Perth, Australia, Romero was able to score a knockout win over former UFC middleweight champion Luke Rockhold.

This fight was supposed to be for the interim title. However, that all changed once Romero missed weight. As a result of that, Rockhold could only win the interim title if he won the fight.
Moving along to this past Friday (June 8, 2018), Romero missed weight for his rematch against UFC middleweight champion Robert Whittaker in the main event of the upcoming UFC 225 pay-per-view event that is slated to go down on Saturday, June 9, 2018, at the United Center in Chicago, Illinois.
Romero originally weighed in at 186 pounds and had two hours to cut to make championship weight. However, his second attempt had him at 0.2 pounds overweight.
During the UFC 225 weigh-in show on FOX Sports 2, Bisping put the title contender on blast for missing weight yet again.
"Who does this guy think he is?" Bisping said (transcript courtesy of MMA Mania). "He thinks the whole UFC revolves around him. … Making weight sucks. But you can't miss weight twice on two title fights and still think you're running the show. C'mon."

"I'm not the first person to jump to Yoel Romero's defense, but I will say this: It's a tricky one," Bisping said. "OK, he pushed himself too far to where he was within an inch of his life, that's why the commission stepped in. But really? 0.2 pounds? That's not a lot. Forgive me for being crude, but you can go to the bathroom and get rid of that pretty quick."

"If you miss weight twice, boom, you're cut from the organization," Bisping said. "Or you take a point. That's a great suggestion."