As soon as the news got out that former UFC light heavyweight champion Jon Jones tested positive for the steroid turinabol following his UFC 214 victory over Daniel Cormier in July, it seemed that fans came out of nowhere to criticize Jones for yet another failed drug test.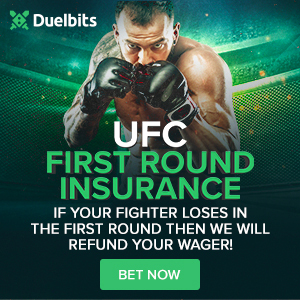 While Jones dealt with that, Cormier, who should be the most upset person on the planet about this situation, has taken the higher road and told people to "lay off" Jones and show compassion for the man. This is something that fellow Fox Sports analyst and UFC middleweight champion Michael Bisping would like to see less of from Cormier.
Bisping recently talked about the situation during the most recent edition of his Believe You Me podcast (transcript courtesy of MMA Fighting). According to Bisping, if he was in Cormier's shoes then he would be chief among those going in on Jones.
"Listen, I really like Daniel Cormier, he's a great guy, but that was me mockingly throwing up there. It's like, come on, man. DC, say what's on your mind because that isn't what's on your mind. What's on your mind is, 'Jon go f**k yourself, you f**king prick.'

"I like DC. DC's a standup guy, and God bless him, maybe – well, he's not a better human being than me. That's what I was going to say, maybe he's a better human being than me. No, he's not, but maybe he has more sympathy for his opponent than I do because that's not what I would have said. If someone f**king tests positive and kicks me in the head and knocks me out and takes my belt in front of the world, I'm not going to bang on about compassion. I'm gonna say, 'You're a piece of s**t, and you've got no place being in the sport.' Especially after testing positive before and all the other things that happened."
By looking back on past interviews, Bisping has been among the most vocal opponents of PEDs in MMA. On several different occasions, he has gone off on his own losses to opponents with a chemical edge, most notably when discussing his loss to Dan Henderson at UFC 100 when Henderson was on TRT. Bisping continued to go into detail about all the reasons Cormier should be more vocal about Jones' failure.
"The thing is, you've got to remember in that fight, DC was winning that fight. I thought DC won the first round and again I thought DC was winning it and then that head kick changed everything and that head kick wouldn't have been delivered with the speed or ferocity had steroids not been involved. Now of course, like DC said, due process need to take its course, but the writing on the wall is that he was on steroids and that kick wouldn't have been as strong had steroids not been involved. Therefore, he was cheating, he knocked him out, he embarrassed him, he took his belt, he beat him up in front of the world, who knows if that's gonna have a lasting effect on his body? So I'm sorry. Good for you Daniel Cormier but I wouldn't say that. I'd be saying, 'Screw this guy. Screw this guy.'

"DC doesn't know what the lasting effects of being knocked out like that are gonna be. This isn't a game. It isn't a game, and you don't get knocked out, and all of the sudden come back around, and everything be the same again. It has a lasting effect on your brain. That substance inside your skull gets bounced around like crazy and damage is done to your brain. That's why you see these fighters years later slurring their words, forgetting things, GSP saying he's been abducted by aliens, because it's real. It really happens, and I would not be defending Jon Jones right now."

"Good for him. Do I believe that he really, really, really means that? I don't know about that. Come on, man. . . [It's a] PR move. Maybe I'm being cynical but that's my thoughts on that."