Following UFC 204, the hunt for the next contender to the UFC middleweight title will continue. With four from the top five contenders currently tied up in bookings against each other, current champion Michael Bisping has been looking elsewhere. After winning the belt from Luke Rockhold at UFC 199, 'The Count' toyed with the idea of fighting Georges St-Pierre, before being offered the fight with Dan Henderson. Considering the harrowing KO 'Hendo' planted Bisping with in 2009, it's no wonder the Englishman wanted some revenge. That being said, the decision to make Bisping vs. Henderson 2 led to many sour grapes.
Understandably, the rest of the division was upset that Henderson, ranked at number 14, would receive a title fight. Now that grudge match is complete, 'The Count' has been vocal about facing Georges St-Pierre. Shooting down those reports this week were both 'GSP' and UFC president Dana White. With UFC 206 in Toronto just begging for one more huge fight, Bisping has called out another fighting legend. Exactly the route Tyron Woodley took after UFC 201, Bisping has called for Nick Diaz to sign the contract.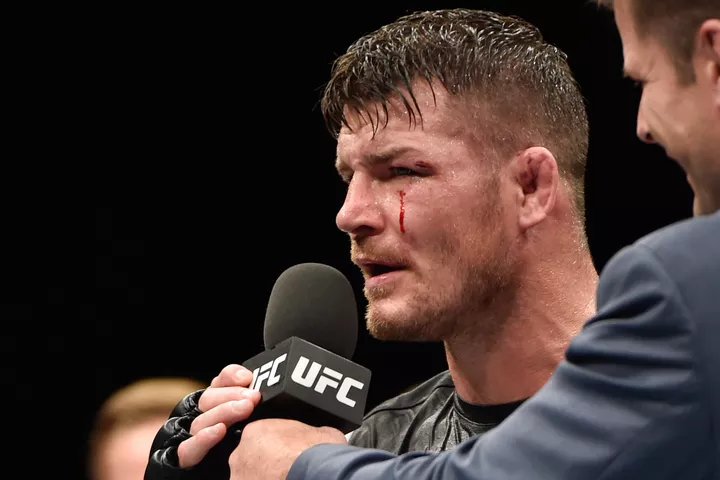 Bisping vs. Diaz?
Calling out former Strikeforce and WEC champion Nick Diaz, Michael Bisping has asked the returning cult hero to sign the contract for a fight at UFC 206. As quoted by MMAFighting.com:
"I'm down to fight ASAP because Dana and the UFC put this in my mind, fighting at 206. So now in my mind I want to fight at 206. I was ready to take the rest of the year off and do nothing and enjoy being the champion and have some time with my kids and go away for Thanksgiving. But then this was put in my mind again and now I want to fight in Toronto. So yeah, if it's not gonna be GSP, I don't mind being on the card against somebody else and Nick Diaz is somebody else that moves the needle… His last fight was against Anderson Silvaso he's fought at 185, and if Nick Diaz wants to do it, I'll fight Nick Diaz. If anybody wants to do it, I'll do it."

"I'll fight anybody as long as it makes sense business-wise. I'm not gonna risk my reputation and my title against some chump, but if there's a lot of money on the line, then I'll do it. And if Nick Diaz wants to go at UFC 206, formally, officially, I invite you to sign the bout agreement. Let's do it. And then after that, whoever wins more impressively of the top four middleweights- Rockhold, Weidman, Yoel, and Souza, I'll fight after this. That will happen. 100%. Believe you me, I want to fight Chris Weidman. Out of the four of them – I've already beat Rockhold – Weidman is the one I want to fight."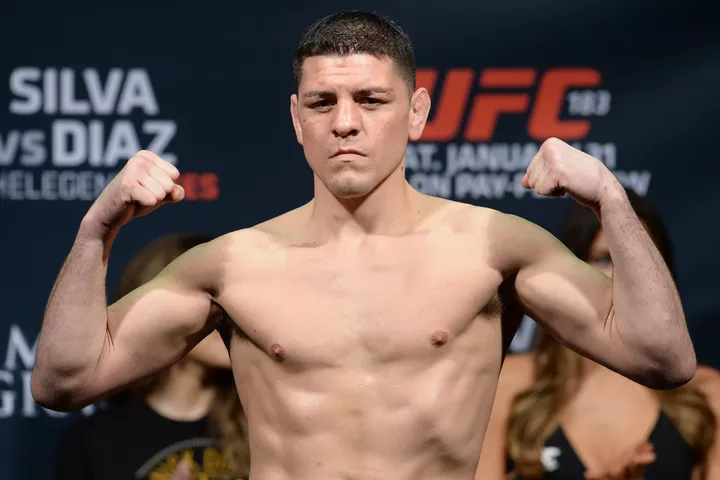 Should It Happen?
Asking the rest of the 185-pound contenders this question will likely get you one clear response. Insisting he's not looking for 'easy fights,' Bisping says it's not up to him to watch over the rest of the division:
"All the other middleweights [are] basically saying I'm looking for easy fights, which is pissing me off because of course Henderson wasn't the rightful No. 1 contender, the UFC offered me that fight. And Georges St-Pierre isn't the rightful No. 1 contender but he was the one talking to me for the fight. I'm not out here looking for easy pickings,"

"It ain't my responsibility to look after the entire UFC roster. I'm looking after Michael Bisping and Michael Bisping's family."