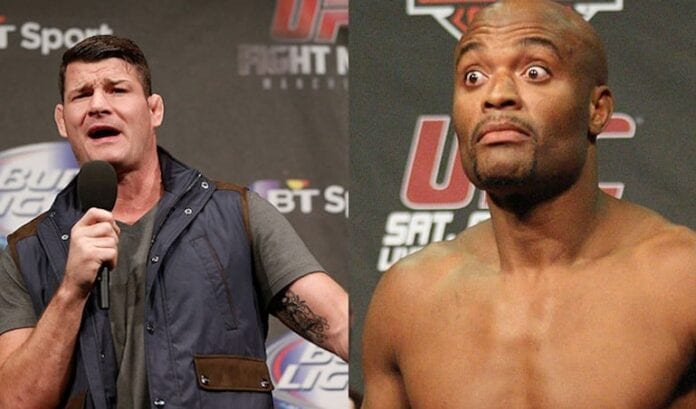 Newly crowned UFC middleweight champion Michael "The Count" Bisping has been called out by a plethora of the top 185 pounders since winning the title in dramatic fashion at June 4's UFC 199. Stepping up on short notice to replace an injured Chris Weidman, Bisping shocked the world and knocked out former champion Luke Rockhold in the very first round.
Bisping has been called out by both Rockhold and Weidman, but it doesn't appear as if he's too interested in either man. In a self-written blog on Champions.co, "The Count" actually called Weidman's call out efforts 'pathetic':
"Of course the usual suspects are there. The most obvious ones are already lining up; Rockhold wants a rematch, Chris Weidman won't stop going on. Weidman has actually started yapping a lot. I sort of feel sorry for the guy. He's really started to become pretty embarrassing.
"He's coming off a loss. You know, you don't get to fight for a title when you're coming off a loss. Yes, I know there has been the odd circumstance here and there where that's happened, but for the most part, the rule of thumb is that a guy coming off a loss doesn't fight for a belt. He's just sounding so pathetic, he really is."
The champion has also received a challenged from former long-time middleweight king Anderson "The Spider" Silva, a man the Brit toppled last February. Despite the bout being somewhat controversial, it appeared clear that Bisping had done enough to earn the decision which is why he doesn't classify "The Spider" as a true contender either:
"Now, Anderson Silva has come out of the woodwork, like a dirty little cockroach. He came out and was saying that I should fight him again and this and that, how he beat me the first time. Well, anyone that knows fighting and watched that fight knows that I beat him. Why should I have to instantly redo that?"
Recently, it was reported that Bisping and ageing veteran Dan "Hendo" Henderson had verbally agreed to a rematch of their UFC 100 bout in which Henderson scored one of the most iconic knockouts in sport history. No official confirmation has come yet, but "The Count" has expressed interest in exacting his revenge.
In the end, Bisping is enjoying his time with the gold, and he sent out a harsh message to the 185-pound class:

"There's only one person with the belt, and that is me. Until the announcement comes, you can all kiss my ass."