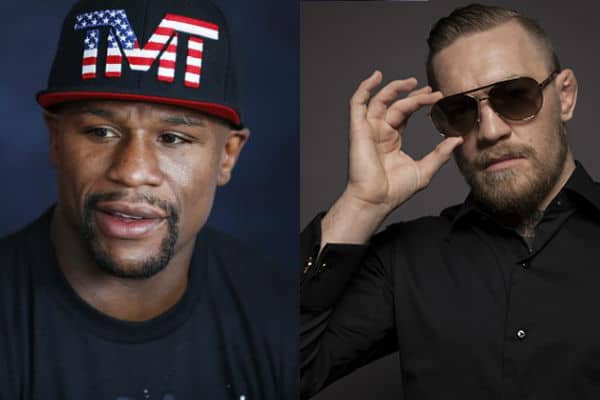 After a historic victory at this past weekend's (Nov. 12, 2016) UFC 205, Conor McGregor has a plethora of options awaiting him, and one of the most often talked about, yet least likely options is a potential boxing match between McGregor and retired all-time great Floyd "Money" Mayweather.
Apparently some are also comparing the Irish superstar to Mayweather, a comparison "Money" isn't too pleased with. In fact, the former pound-for-pound king recently spoke on the topic with TMZ Sports:
"I didn't know Conor McGregor was undefeated, or that he had reigned in MMA for 20 years undefeated, and was world champion in five different weight divisions," Mayweather said. "That's something I didn't know, so I guess you guys are telling me something new. If you say he's the Floyd Mayweather of the MMA, I'm trying to find out. Have you ever made $300 million in one night? Have You Ever made $100 million in one night? Have you ever made $70 million in one night?"
McGregor did indeed win his second title in a second weight class last weekend with a brutal second round knockout victory over Eddie Alvarez, but "Money" simply feels as if the "Notorious" one shouldn't be compared to him:
"I'm a legend, a living legend. I gave to the sport of boxing years and years of hard work. It was blood, sweat and tears, I had a tremendous team, a tremendous run. I think it's time for Conor McGregor to do what he do, but never compare Conor McGregor to me, that's total disrespect. I'm an elephant and elephants don't beef with ants. Elephant is so large he don't even see ants."
Check out the full video below:

If you enjoyed this story, please share it on social media!