Mark Zuckerberg earns BJJ blue belt amid links to UFC debut: 'I've learned so much about fighting'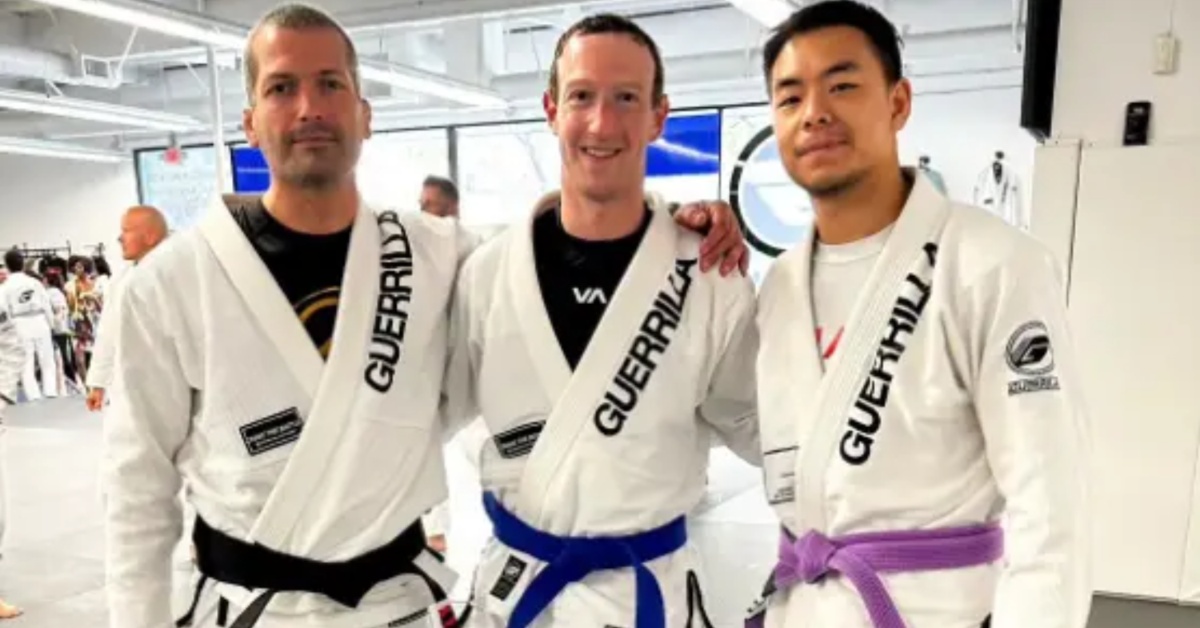 Mark Zuckerberg has now earned his blue belt in Brazilian jiu-jitsu.
Zuckerberg has quicky become big BJJ and fight fan, competing in a no-Gi and Gi competition as well as renting out the entire Apex for a UFC fight night.
The Facebook founder made headlines after taking up BJJ and has since become infatuated with it. For his efforts, Zuckerberg has now earned his blue belt and would post to Instagram-
"Congrats @davecamarillo on your 5th degree black belt. You're a great coach and I've learned so much about fighting and life from training with you. Also honored to be promoted to compete at blue belt for @guerrillajjsanjose team."
Mark Zuckerberg talks BJJ journey
Whether you like him or not, and factoring in the very questionable moral and business decisions he has made over his life, Zuckerberg does seem to really like the sport. For some, his presence is not something that they want, but Zuckerberg seems like he will floating around the community for some time.
Appearing on the Lex Friedman podcast, the 39-year-old discussed his martial arts journey.
"I'm a competitive person. Doing sports that basically require your full attention, I think is really important to my mental health and the way I just stay focused on doing everything I'm doing. So I decided to get into martial arts and it's, it's awesome," Zuckerberg said.
"I got a ton of my friends into it. We all train together. We have a mini Academy in my garage. And one of my friends was like, Hey, we should go do a tournament. I was like, okay, yeah, let's do it. I'm not gonna shy away from a challenge. I registered under my first and middle name, so Mark Elliot and it wasn't until I actually like pulled all that stuff off right before I got on the mat that I think people knew it was me." (H/T MiddleEasy)
What do you think of Mark Zuckerberg?