Mark Munoz Receiving Online Hate For Burt Watson's Exit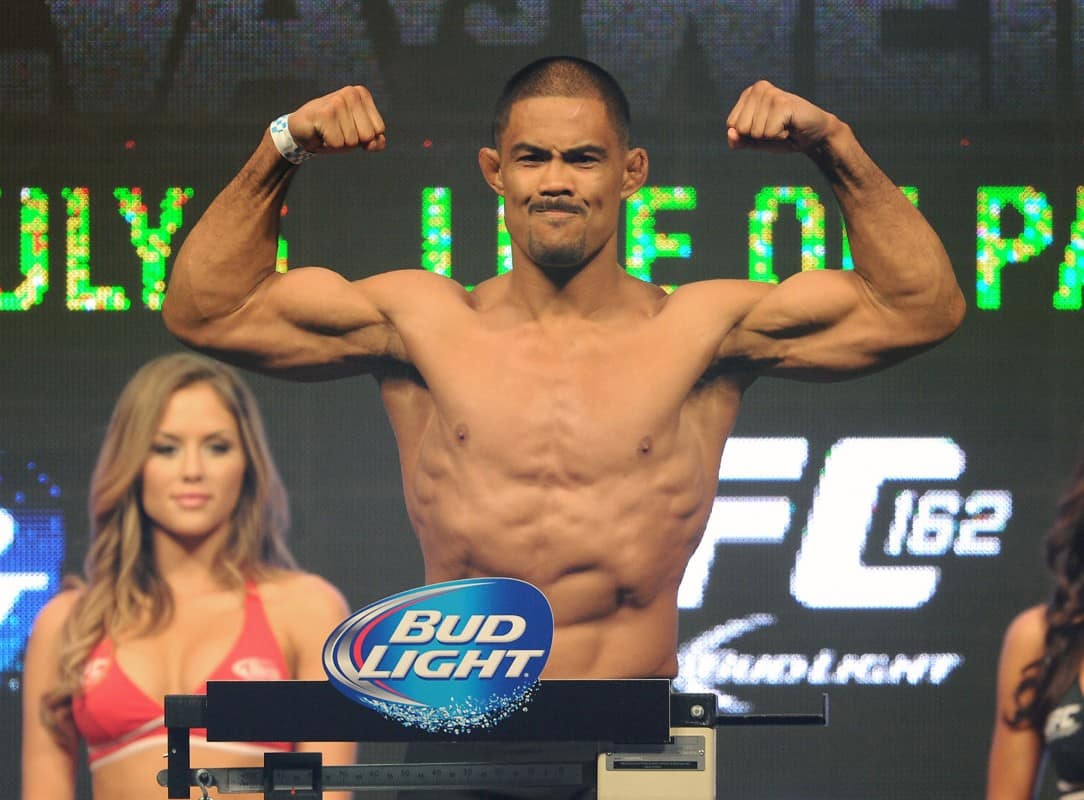 When longtime UFC site coordinator Burt Watson hastily stormed out of Feb. 28's UFC 184 and resigned after an alleged backstage incident with a high-ranking UFC official, the MMA world was left scratching their collective heads in surprise.
The details of said incident were cloudy at best, and rumors circled of Watson having a confrontation with a member of Ronda Rousey's team that lead to UFC President Dana White siding with Team Rousey and Watson quitting as a result.
But the real story soon surfaced, one where Watson had supposedly left Mark Munoz stranded at the weigh-ins after the veteran middleweight was required to re-weigh after missing the division's 186-pound limit on his first try.
Watson has since admitted that he lost his cool and should have perhaps kept his mouth shut, yet the damage was done and he stayed retired. On the other hand, however, the hate for Munoz, who many online critics feel is responsible for the departure of their beloved Watson, continues to this day.
"The Filipino Wrecking Machine" spoke up to MMAFighting.com to state that he's been taken aback by an unexpected influx of haters on social media, who lambasted both his waning fighting skills and his false outing of Watson.
"People draw conclusions. Even on my social media, people were like, 'Man, you suck as a fighter now and now you're gonna bring Burt down with you. And I'm like, What? What is going on right now? This is the first time I ever heard about this.
"It's still happening," Munoz said. "On my Twitter, on my Facebook people are still blaming me."
Munoz moved on to discuss the exact details of the situation, where he was supposedly left without a ride back to his hotel after his successful second attempt at weighing in. According to him, he was more than okay with what transpired, and remains in the dark about who is actually at fault.
"I was fine rehydrating in the tent where I was," Munoz said. "I was cool. Usually that's what happens anyways. I wasn't waiting long when I got off the scale. I wasn't waiting long at all.
The thing is, I don't know what happened," Munoz said. "I love Burt. I love the UFC. The UFC has treated me nothing but good. I don't know who's at fault."
For his part, Watson also described his recent interaction with Munoz, noting that he has no lasting beef with the Reign Training Center headman.
"I know that kid," Watson said. "I know that he takes everything to heart. I know that it's his life. He reached out to me in a text and I called him back to let him know that I have no qualms with you, baby. And that's exactly how I've said it."
So it appears that neither Munoz nor Watson has a problem with one another, yet Munoz continues to bear the brunt of the online criticism for Watson's exit.
Seems like they're looking for an easy scapegoat, but in this case, they've apparently pointed the finger at the wrong man.
Photo Credit: Jayne Kamin-Oncea-USA TODAY Sports