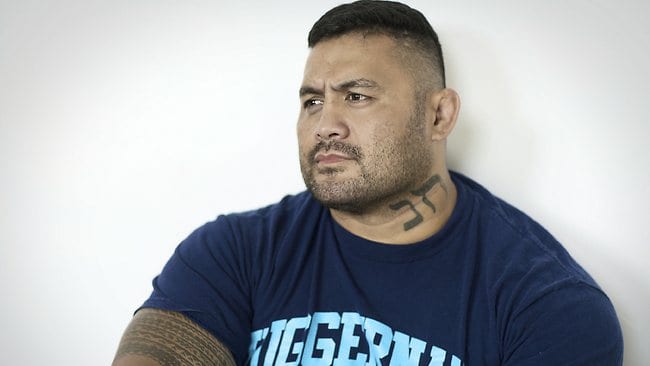 At UFC Fight Night 65 last month (May 10, 2015), Mark Hunt once again proved how big his heart is. The former K-1 stalwart was battered by Stipe Miocic, but he wasn't stopped until the fifth and final round.
Despite putting his fighting spirit on display, Hunt feels he let a lot people down in his camp. Here's what he told Submission Radio:
"I wasted my whole camp and I can't apologize enough to my team and all the guys that were with me. You know because I shouldn't even have to cut weight for these things, and the problem is I had a bad weight cut and I didn't carb up enough."
Don't mistake Hunt's apology for a weakness, however. While some have been calling for "Super Samoan" to hang up his gloves, he has other ideas:
"A lot of people have said, 'I think it's time to hang it up.' Well I don't think it's the same thing, because I love what I do and that was just a bad error I made."
After losing his UFC debut to Sean McCorkle back in 2010, Hunt went on a four-fight winning streak. The victims of that tear included names such as Ben Rothwell and Stefan Struve. Junior dos Santos put an end to Hunt's streak with a spinning hook kick at UFC 160.
Following a war with Antonio Silva and a knockout victory over Roy Nelson, Hunt earned himself an interim heavyweight title opportunity against Fabricio Werdum at UFC 180. Hunt was finished in the second round via a flying knee.
When the "Super Samoan" is ready to step back inside the Octagon, he won't be too concerned with who his opposition will be:

"I will dance with anybody. I like doing the tango and waltz, the waltz especially."