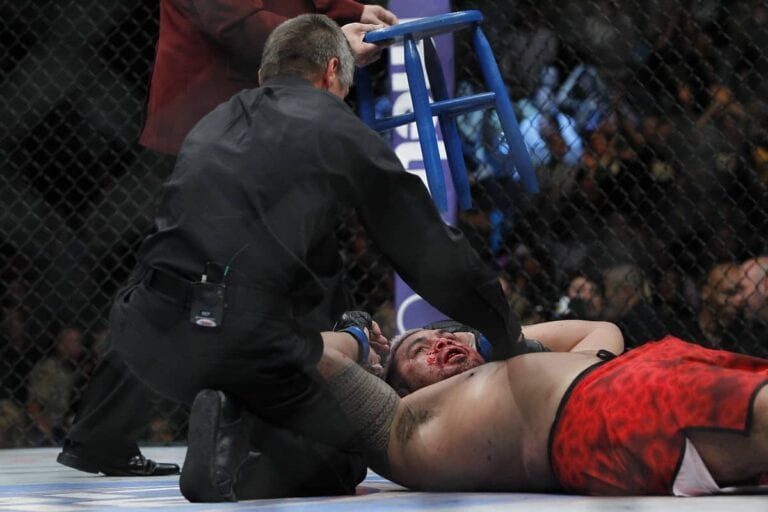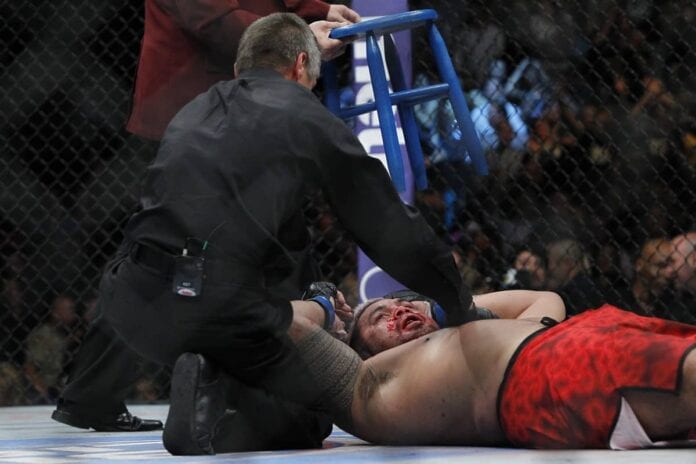 Today (Sun., May 10, 2015) the mixed martial arts (MMA) landscape is firmly entrenched in the discussion of the incredibly late stoppage in the main event of last night's UFC Fight Night 65 from Australia, where Stipe Miocic battered veteran Mark Hunt to the point where 'The Super Samoan' was hardly recognizable afterward.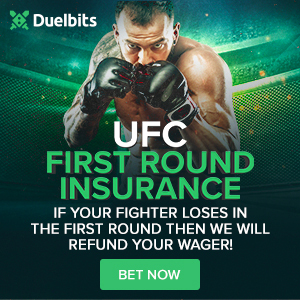 Most argued that the fight should have been stopped in the third round with Miocic pouring on a heavy torrent of strikes to no response from Hunt. They may not have been pure knockout shots he was throwing and landing, but Hunt just wasn't intelligently defending himself.
True, he's known for his otherworldly iron chin, but that actually could have been a bad thing last night as he absorbed an enormous amount of punishment.
In finally stopping Hunt in the fifth round of perhaps the most brutal and one-sided heavyweight fights we've seen since Cain Velasquez' late demolishing of Junior dos Santos' back at UFC 166, Miocic set the record for most total strikes landed in a UFC bout with 361.
He broke Chael Sonnen's previously held record of 320 in his fifth round loss to all-time great former champ Anderson Silva at UFC 116, and even thought 'The American Gangster' tested positive for significantly elevated levels of testosterone after the bout, but somehow his record still stood.
Anyway, that's not the point here. The situation that was created by the referee in charge and the Australian medical doctor who examined Hunt is what's should be focused on here, as it would seem they gave 'The Super Samoan' far too many chances to somehow emerge from a fight he simply had no chance of winning.
Yes, he has perhaps the most powerful one-shot knockout power in all of MMA, and he could have landed that shot on Miocic if he were only given the chance to get back to his feet. But there's a point that has to be reached when the probability of that unlikely scenario just isn't worth letting Hunt absorb that much more damage.
It's impossible to accuse the governing Australian athletic entities of allowing Hunt to go on longer than he should havr because he was a hometown favorite; yet we've seen a similar situation when Alexander Gustafsson was allowed to eat endless uppercuts from Anthony 'Rumble' Johnson with the full pressure of Stockholm, Sweden on his back at January's UFC on FOX 14.
With the medical safety of fighters a hot topic in the sport right now, allowing athletes to take these kind of beatings just doesn't make MMA look any more legitimate in the eyes of the general public. The hardcore fans will cry that Hunt is a warrior who can take the punishment. They're wrong.
If MMA ever wants to occupy the same stratosphere of sports like football, baseball, and basketball, they're going to have to keep these kinds of beatdowns off of the airwaves, and that means educating local athletic commissions on when it's time to call off a fight.
Photo Credit: Gary A. Vasquez-USA TODAY Sports