Although interim UFC lightweight champion Tony Ferguson will take on top contender Khabib Nurmagomedov in the main event of April 7's UFC 223, the MMA community is still awaiting undisputed lightweight champ Conor McGregor's next move.
Dana White and the UFC have remained coy on the subject, saying that the winner of Ferguson and Khabib would be 'the champion' but refusing to say that McGregor had been officially stripped of his title.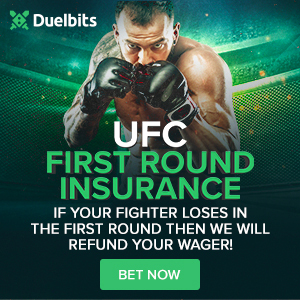 It's prompted widespread speculation if McGregor will ever return to the octagon, and indeed many believe he may not return after making 0 million to box Floyd Mayweather last year, but in a recent interview with TMZ Sports (via Bloody Elbow), Khabib's manager Ali Abdelaziz said his star would finish Ferguson, pick up a win over McGregor, and retire undefeated:
"We're gonna beat Tony. We're gonna stop Tony in three rounds. Khabib's probably gonna retire undefeated because he's gonna beat Conor, he's gonna beat Tony, and he's probably gonna say 'Bye-bye.'"
As for just when he might meet McGregor after finally fighting Ferguson, Abdelaziz said Khabib would make McGregor wait to face him, just as he has the rest of the division:
"Khabib said he's gonna make the motherf**ker wait," said Abdelaziz. "That's what he told me, word for word. 'When I beat Tony, Conor's got to get in line or he can go fight Nate Diaz or somebody and make some money.' [Khabib] said he's gonna make the division right. At the end of the day, he said Conor's gonna have to beg.
Nurmagomedov turning down a fight with McGregor if he beats Ferguson is a highly unlikely scenario, however, as it would be the biggest fight in MMA right now and perhaps one of the biggest all-time, making any unnecessary waiting a ridiculous proposition – especially considering Nurmagomedov's never-ending issues with injuries.
So even though it probably won't happen, Abdelaziz insisted it will because McGregor should have fought his top client in Russia later this year like he said he was going to:
"On April 7, El Cucuy's gonna get an ass-whooping and maybe Conor, maybe we'll give him a crack. You see all his b**ch-ass coaches saying 'Oh, Conor will knock out Khabib in the first round.' Motherf**ker, you should have fought Khabib when you were supposed to fight him, when you said you wanted to fight him in Russia!"