Lyoto Machida vs. Eryk Anders Full Fight Video Highlights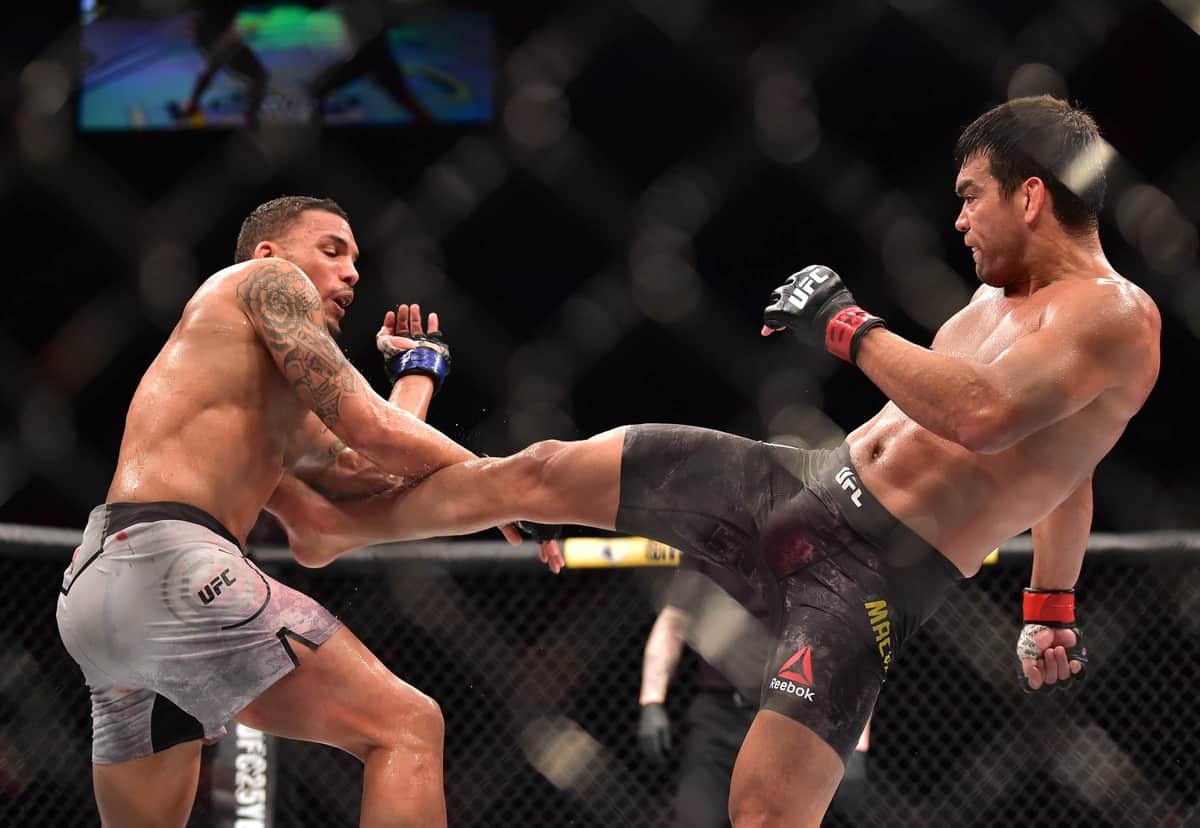 With three straight knockout defeats to the some of the most elite middleweights in all of MMA, 39-year-old former UFC light heavyweight champion Lyoto 'The Dragon' Machida needed a win in a bad way when he met rising, undefeated prospect Eryk Anders in the main event of last night's (Sat., February 3, 2018) UFC Fight Night 125 from Arena Guilherme Paraense in Belém, Brazil.
When it was said and done, Machida got just that, but it wasn't without first enduring a hard-fought five-round affair against a tough, tireless challenger in his Brazilian hometown. Seeking a return to his karate roots, Machida used a high volume of low kicks early and often to stifle Anders' constant forward pressure, even dropping him with a particularly stingy one in the first round.
The former Alabama linebacker fought back with some huge punches of his own once he was able to counter or get past the kicks, and he opened up a massive cut on 'The Dragon's' forehead with a perfect knee up against the fence in the second. As Machida became a bloody mess from the rapid outpouring of blood, the fight seemed to turn in Anders' favor a bit as he ground the legend up against the cage and, despite overall excellent takedown defense from Machida, scored a few timely takedowns.
The hometown favorite largely got up from most of them, and he consistently found a home for his pinpoint counter left hand, while Anders utilized the same and appeared to rock Machida multiple times with his own big shots. In the end, it was a close, well-fought battle from both sides with Machida emerging victorious by split decision.
Watch full highlights of Machida's much-needed win here:
How did Lyoto Machida pull off "the upset" over Eryk Anders?@twooodley and @thugjitsumaster breakdown the main event at #UFCBelem https://t.co/YHzTVsegFv

— FOX Sports: UFC (@UFCONFOX) February 4, 2018