Lyoto Machida Defeats Tough Eryk Anders, Calls Out Michael Bisping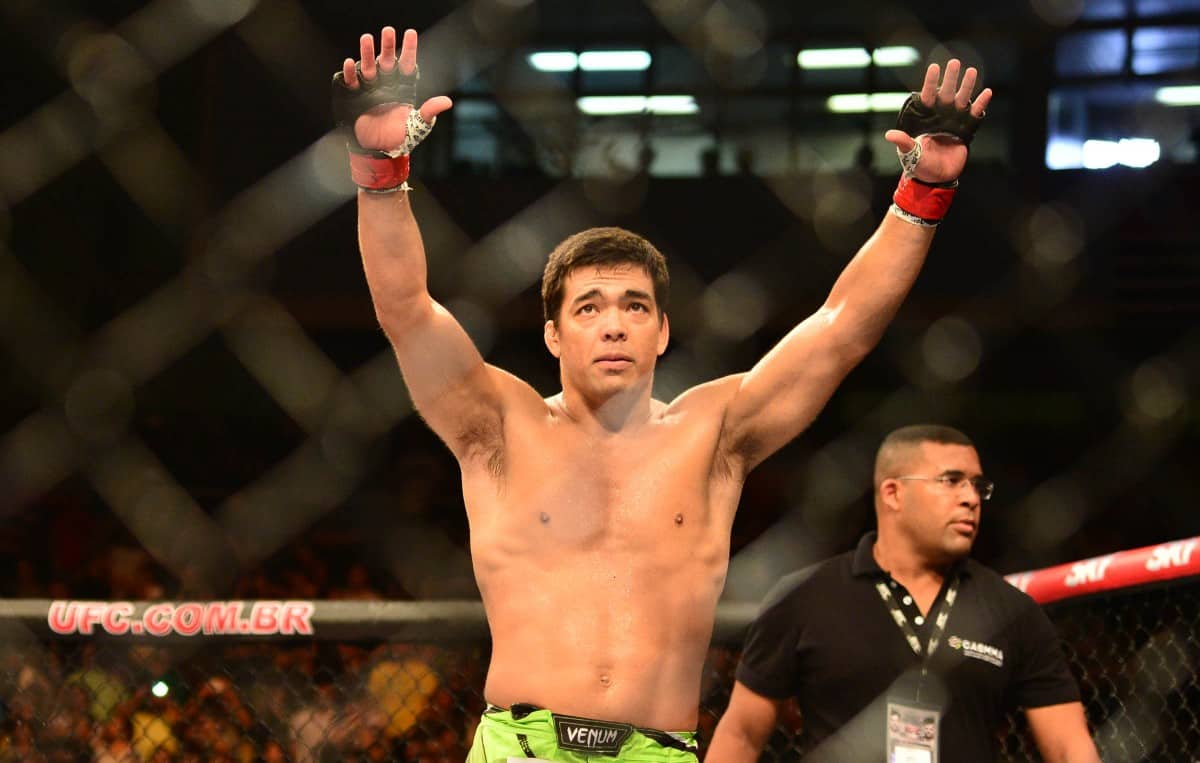 Eryk Anders couldn't find a way to get past Lyoto Machida.
In the main event of UFC Belem, Machida took on Anders. The fight went the distance to cap off a long night. "The Dragon" emerged victorious.
Machida got things going with a leg kick. He went to the kicks early and kept moving. Anders hit the canvas off a leg kick. Machida kept kicking Anders' legs. Anders stood on his back, but Machida went down to the ground and landed some shots. The fight was back to standing. Anders looked very tentative on the feet. Anders did virtually nothing on the feet to end the first round.
A clean left hand landed for Anders early in the second round. Machida avoided a takedown attempt. A knee to the body was there for Machida. Anders was far more tantative than any of Machida's recent opponents. Finally, Anders tried closing the distance with a punch. The horn sounded shortly after.
Machida had a kick caught and Anders landed a knee. A cut formed on the forehead of Machida. Blood poured down Machida's face. Back on the feet, things were tentative again.
The fourth round began and Machida fired off knees. Anders threw wild strikes that missed. Anders landed a punch and Machida went down. Another knee was there for Anders. Anders caught a kick and pushed his opponent against the fence.
Machida went for a high kick early in the final frame, but it was blocked. Machida went for a spinning back kick, but no damage done. Anders scored a takedown, but got sloppy and Machida returned to his feet. They traded shot to end the fight.
Machida was awarded the split nod. After the bout, he called to be Michael Bisping's retirement fight.
Final Result: Lyoto Machida def. Eryk Anders via split decision (48-47, 47-48, 49-46)