| | |
| --- | --- |
| Birth Name: | Lucas Alves Lepri |
| Date of Birth: | September 19th, 1985 |
| Place of Birth: | Minas Gerais, Brazil |
| Academy: | Alliance Jiu-Jitsu Academy North Carolina |
| Affiliation: | Alliance Jiu Jitsu  |
| Teachers: | Elan Santiago, Fernando Terrere, Elan Santiago |
| Rank: | |
| Division: | Lightweight -76 kg (168 lb) |
| Occupation: | BJJ coach |
| Championships: | 7x IBJJF World Champion, 3x IBJJF No-Gi Champion, 5x IBJJF Pan Champion, 2x ADCC Silver Medalist |
Lucas Lepri is considered one of the best BJJ athletes of the last era. Since 2007, he has been one of the top competitors from the Alliance affiliation.
Here is everything you need to know about Lucas Lepri. Going from his entry into Jiu Jitsu and his journey to becoming a multi time world champion in the sport.
Lucas Lepri's Entry Into Jiu Jitsu
Lucas Lepri grew up in the city of Uberlandia within the Brazilian state of Minas Gerais. He was an active kid that participated in everything from swimming, skating, Capoeira, and indoor soccer.
His first exposure to Jiu Jitsu was when he was fifteen through the MTV Brasil show Vinte e Poucos Anos. On this show, Lucas saw BJJ world champion Fernando "Magarida" Pontes being highlighted.
Lepri got really interested in Jiu Jitsu training and wanted to find an academy near him to train in. A few weeks later, Lucas would begin training at Elan Santiago's Jiu Jitsu academy.
From the time Lucas began training, he would become one of Santiago's most dedicated students.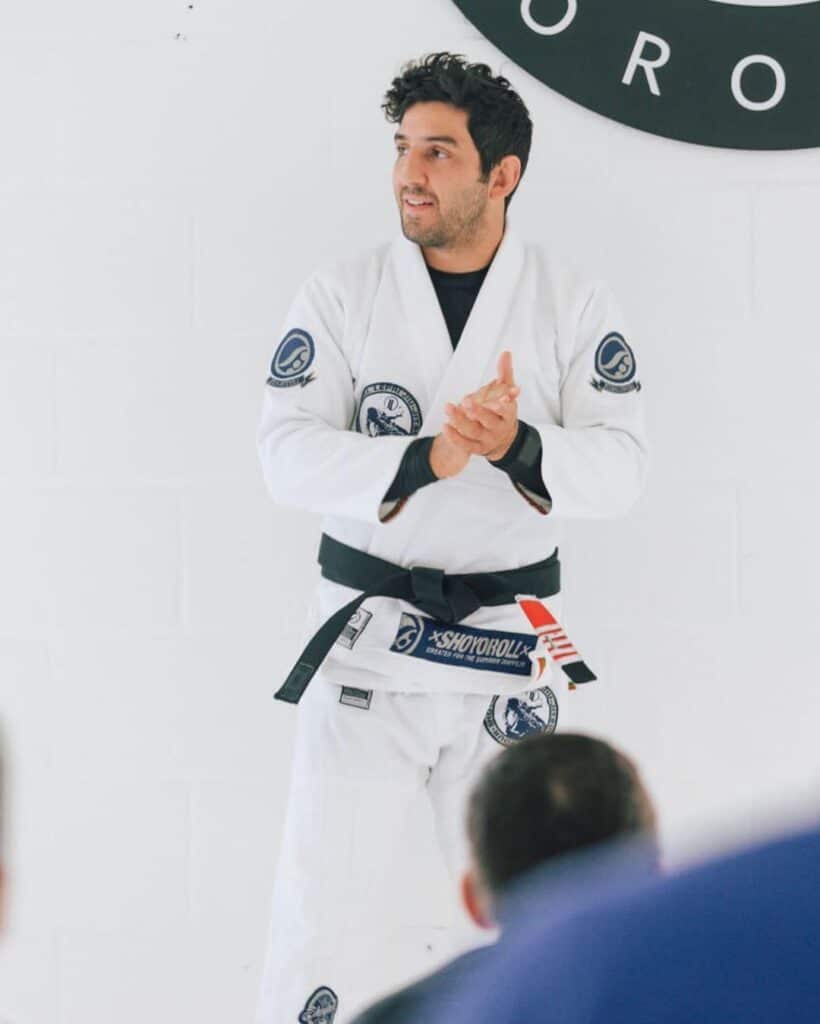 Lepri's School Switches Affiliations
Lucas Lepri would win numerous competitions on the local scene within Minas Gerais. While still a lower ranked student, his school would switch affiliations from Brazilian Top Team to Fernando Terere's TT.
At this time, Fernando Terere was one of the best competitors in all of BJJ and ran a highly competitive school. Lucas would take advantage of this and began making trips to Sao Paulo to train at Terere's school.
But after Terere's school shutdown, Lepri's school would then join Alliance. An affiliation that Lepri would proudly represent till this day.
Lepri's Early Success in Competition
From the time Lucas Lepri was a blue belt, he would establish himself as one of the top young competitors in Brazil. At brown belt, Lepri would begin competing in more international competitions.
Taking third place at the 2006 Pan Championship and second place at the 2006 Worlds in the brown belt division. These performances would lead Santiago to promoting Lepri to black belt.
Once Lucas became a black belt is when he began coming into his own as a competitor.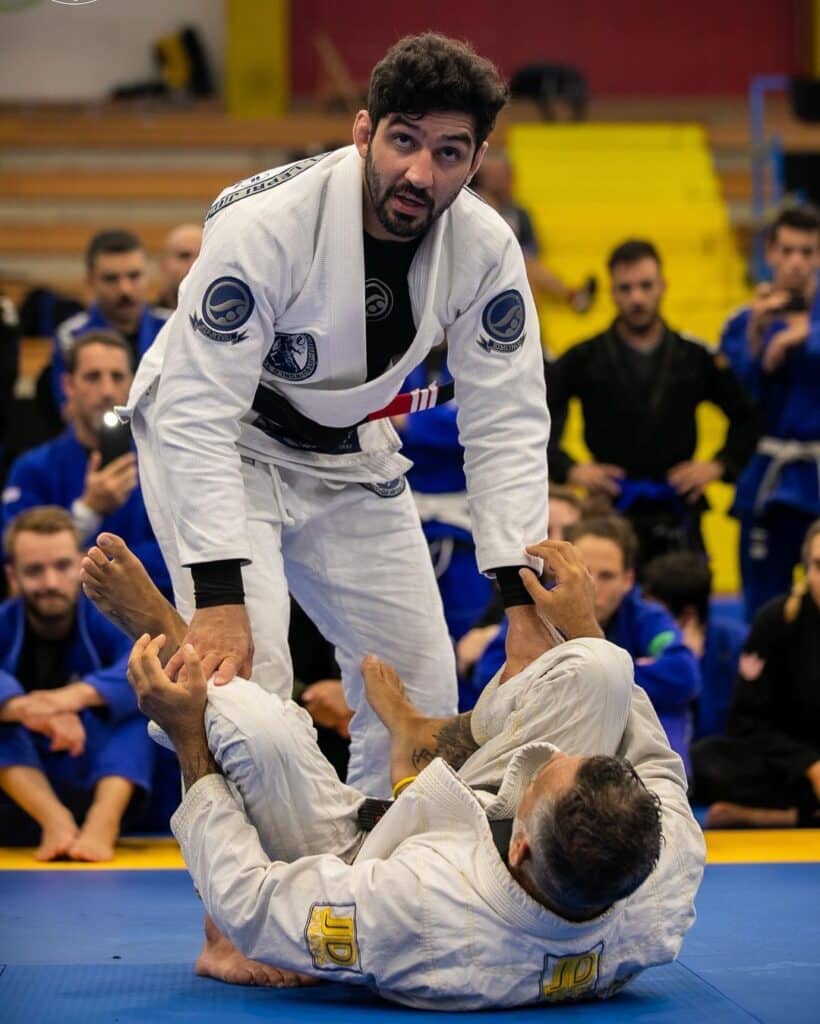 Lucas Lepri's Pro Grappling Career
From the year 2007 until now, Lucas Lepri has had one of the most dominant runs in the history of BJJ. Here are some of the highlights from his storied career.
2007 IBJJF World Champion
Lucas Lepri's rookie year as a black belt would be a memorable one. He spent the entire year preparing for the 2007 IBJJF World Championship.
Lepri would compete in the middle division against more experienced athletes, but it wouldn't matter. Both of his wins would be by submission. Winning with a baseball bat choke in the opening round and a kneebar in the finals round.
Earning the first of many IBJJF World Championships in his career.
IBJJF World Champion(2014/2015
It would be seven long years before Lucas Lepri would win his second world title. During that time he would win two silver and bronze medals, but come up short of winning gold.
2014 would be his year as he faced one of the toughest divisions that he ever faced. But Lepri would have a historical performance at the event.
He would face Gabriel Rollo in the first round, Rodrigo Freitas in the second, and Roberto Satoshi in the semis. None of those three competitors would score a point on Lepri in their matches.
In the finals against JT Torres, Lucas would also shutout Torres 12-0 to win his second world title.
Lucas Lepri would come back in 2015 to prove that winning in 2014 was no fluke. Proving that this was his era in the sport of Jiu Jitsu.
He would top his performance in 2014, but submitting two of his opponents and pitching a shutout in the finals.
IBJJF World Champion(2016/2017)
When the 2016 season started, Lepri would continue proving that he was one of the best competitors in the world. Going for his third straight world title and fourth overall.
He'd submit Mansher Khera by omoplata then have a dog fight with rival JT Torres. Edging him out by an advantage to face Edwin Najmi in the finals.
Lepri would submit Najmi with a choke to secure the fourth world title of his career.
Lucas Lucas would continue his dominance at the world championship in 2017. This time competing against four competitors, but proving that he was still the world's best in the middle division.
Beating his first three opponents to face Roberto Satoshi in the finals, who would get injured during their bout. Since Satoshi couldn't continue, Lepri would earn the fifth world title of his career.
IBJJF World Champion(2018/2019
In 2018, Lucas Lepri would go for his historical sixth world championship in a row. No other competitor at his weight has ever accomplished this feat.
Lepri would finish his first two opponents before having a tough semifinal match with Espen Mathiesen. Lepri would sneak away with a win by advantage in a match where neither competitor scored.
This win put Lepri in the finals against Renato Canuto. Lucas would pitch a shutout, winning 4-0 to win his sixth world title and fifth in a row.
When the 2019 IBJJF World Championship came around, Lepri would attempt to break his own record. Going for his sixth world championship in a row.
It would be another vintage performance by Lepri as he submitted two of his four opponents. Beating Lucas Valente in the finals by a referee's decision to win his sixth world title in a row.
Since 2019, Lucas Lepri has not competed in another IBJJF World Championship.
Other Notable IBJJF Titles
On top of being a 7x IBJJF World Champion, Lepri has also won every other major IBJJF title. Including winning the No-Gi World Championship three times in a row from 2009 to 2011. Lepri also holds the record for his weight class with 5 titles in the Pan American Championship.
Lepri's Appearances in the ADCC
The only major grappling title that Lepri has yet to win in his career is an ADCC gold medal. He has competed in three different ADCC Championships and came away with two silver medals.
Lepri would lose to Davi Ramos in the finals of ADCC 2015 and to his rival JT Torres in 2017. Although, he would defeat top grapplers in ADCC competitions such as Garry Tonon and Vagner Rocha.
Lucas Lepri's Grappling Game
Lucas Lepri is known for having quite a well rounded grappling game, but what he's probably most known for is his guard. He is known for having one of the best guards in the world.
The types of guards that Lepri generally uses are a mix of DLR and his patented sit up guard. Lepri has swept everyone including super heavyweights using his effective sit up guard.
Here is Lepri explaining one of his most used leg trap sweeps in this technique breakdown.
Lucas Lepri's BJJ Academy
On top of being considered one of the best BJJ athletes of all time, Lucas Lepri is also a well respected coach. During the late 2000s, Lepri got the opportunity to coach in the US.
He would be put in charge of building the Alliance Jiu Jitsu Academy in New York city. While he was developing into one of the world's best BJJ athletes, Lepri also became a great coach.
Helping Alliance NYC become successful, as well as helping turn the city into a hub for BJJ. After spending years establishing the Alliance academy in New York, Lepri would set off on his own.
Deciding to settle in North Carolina, where he would open his own Jiu Jitsu academy. His academy has become one of the most successful and respected BJJ schools on the east coast.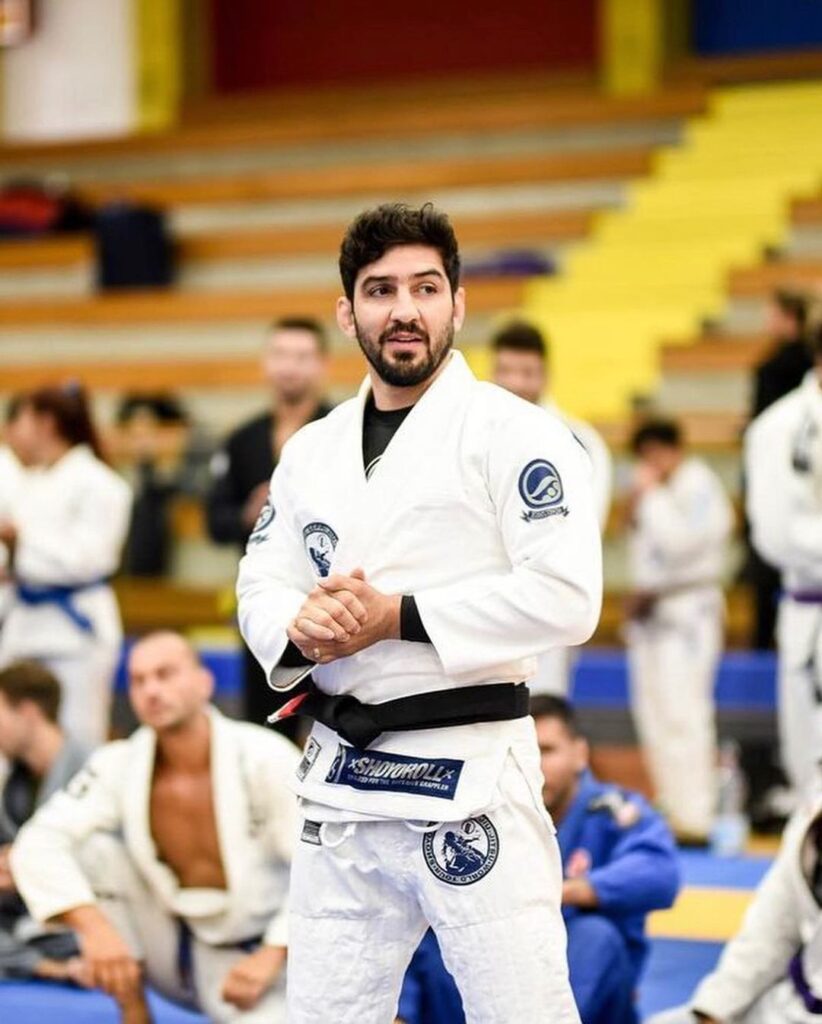 What's Next For Lucas Lepri?
Lucas Lepri has already established himself as one of the great BJJ competitors of all time. Winning every major BJJ championship multiple times in his 10+ year career.
Lepri hasn't competed since 2019, but has never stated that he is retired from competition. Even if Lucas never competes again, he is already considered one of the best ever.
Today, Lepri is still practicing the martial art he loves and running classes at his academy in North Carolina.