Lethwei Legend Dave Leduc retires after intense battle with Kun Khmer star Prom Samnang – highlights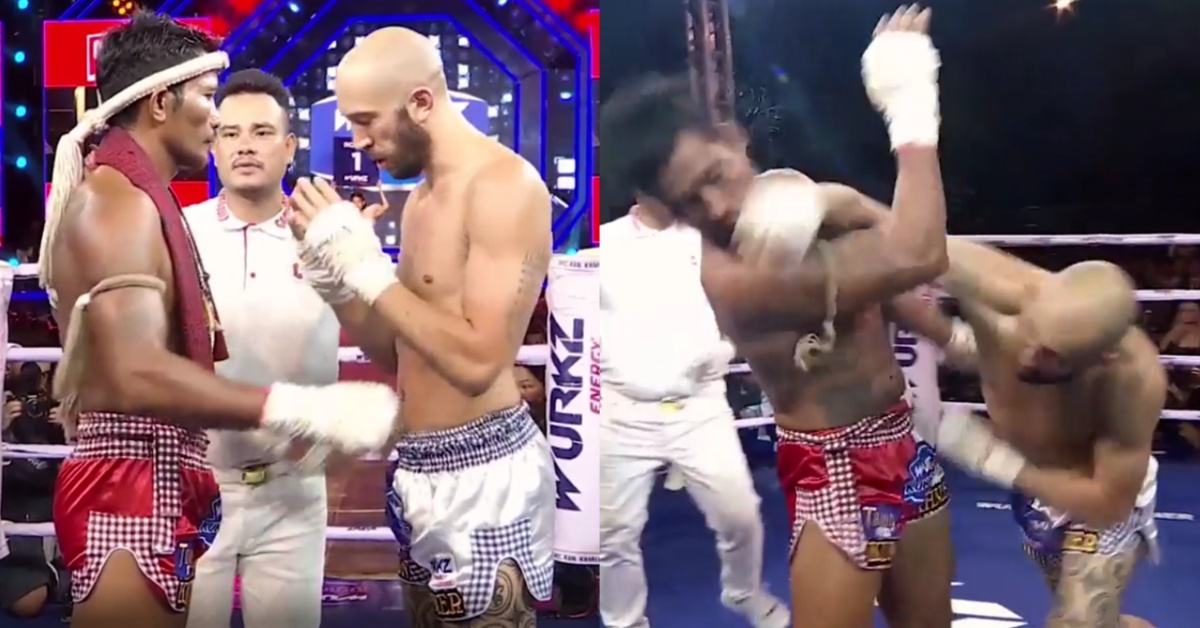 Dave Leduc, the Myanmar-Canadian boxing icon and first foreign champion of Myanmar's national martial art, Lethwei, squared off with Kun Khmer legend Prom Samnang in a battle of combat sports titans on Sunday in the Kingdom Of Wonder, Cambodia. Dave Leduc will retire after the event after a decorated fight history and legacy.
Taking place at The Town Arena at Chip Mong 271 Megamall in Phnom Penh, Cambodia, Leduc stepped into the ring for what is expected to be his final fight after more than 10 years of dominance in Lethwei. The 'Steel Giraffe' initially kickstarted his career competing in mixed martial arts, but opted to make the move to Myanmar where he quickly established himself as one of the most exciting fighters in combat sports.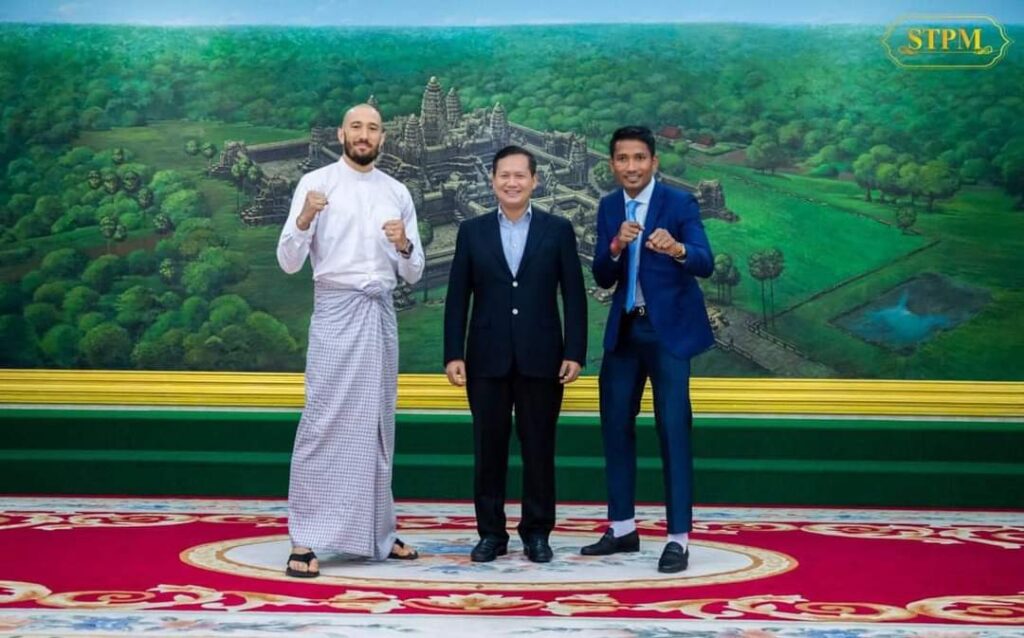 Leduc claimed the Openweight Lethwei Golden Belt, defending it an incredible nine times. He also captured titles under the ILFJ, MLWC, and WLC banners.
Meeting him in the ring was Cambodian Kun Khmer fighter Prom Samnang. 'The Barber' won the Gold medal in the SEA Games in 2023 and was a flag bearer for Team Cambodia during the opening ceremony. With 160 career wins to his credit, Prom Somnang is considered to be one of the best fighters in the history of Kun Khmer, earning the 2023 Krud Kun Khmer 78 kg world championship and the 2023 Techo Santepheap Kun Khmer title.
Check Out Highlights And The Full Fight Between Dave Leduc vs. Prom Samnang Here:
You can watch the full fight below:
Fighting under the Wurkz Sena Kun Khmer promotion the, bout captured the attention of the entire nation of Cambodia, with even Prime Minister Hun Manet showing his support. The fight was scheduled as a 1-round, 9-minute fight, under Kun Khmer rules but with wrapped hands and not gloves, the fight was fought at 81kg. The winner could only be determined by a KO and with the fight going the distance it was ruled a draw. Prom Somnang put on a brave performance but Dave Luduc controlled the majority of the fight utilizing his speed and agression, in what was a great showcase for Kun Khmer and Lethwei.