Dave Leduc: The King of Lethwei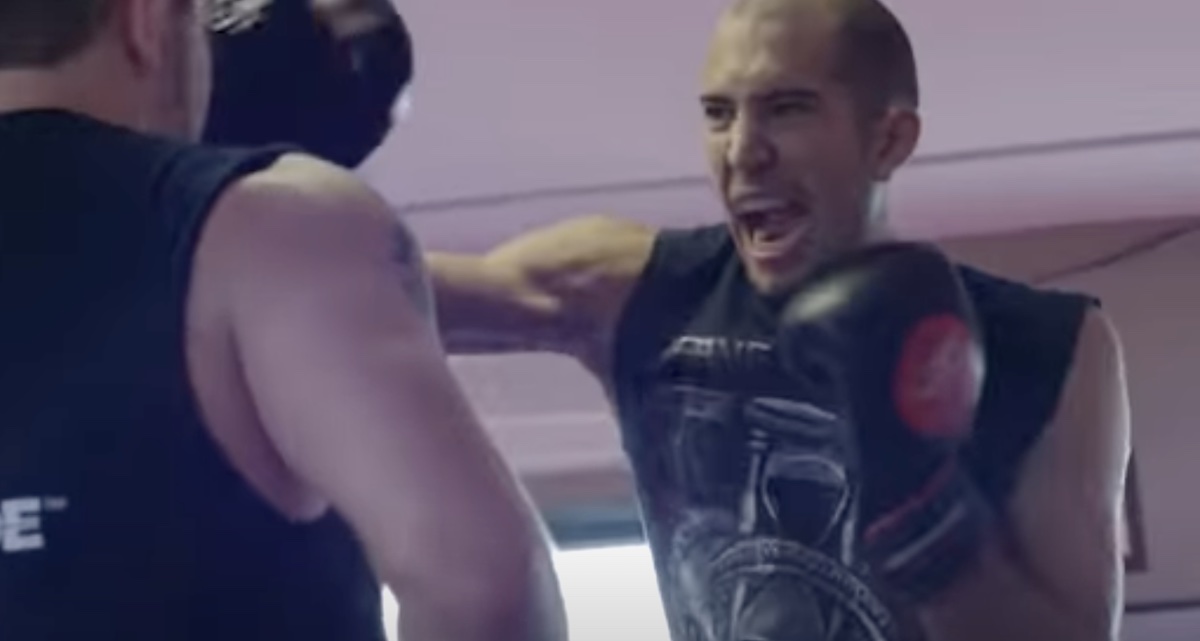 Dave Leduc is known by many as the king of Lethwei: the Canadian martial artist who became a Lethwei champion and the face of this growing combat sport.
Here's the story of the king of Lethwei, Dave Leduc. Detailing Leduc's incredible journey to becoming a world-famous Lethwei champion.
| | |
| --- | --- |
| Birth Name: | Dave Leduc |
| Date of Birth: | December 13, 1991 |
| Place of Birth: | Gatineau, Quebec, Canada |
| Nicknames: | The King of Lethwei, Steel Giraffe |
| Team: | Patenaude Martial Arts (2009–present) |
| Trainer: | Sifu Patrick Marcil |
| Height: | 1.88 m (6 ft 2 in) |
| Weight: | 165 lb (75 kg; 11 st 11 lb) |
| Style: | Lethwei, Sanda, Jeet Kune Do |
| Rank: | Blue belt in Brazilian Jiu-Jitsu |
Dave Leduc's Entry Into Martial Arts
Dave Leduc's entry into martial arts is a bit of a story. It all started with a falling out with his father when he was seventeen.
The war of words between Dave and his father got so bad that his parents asked for him to move out. At seventeen and on the streets of Quebec, Leduc would direct his anger into learning martial arts.
Dave enrolled at Kung Fu Patenaude in the small city of Gatineau in 2009. He would begin learning Sanda from the school's owner, Sifu Patrick Marcel.
As Dave began learning the art of Sanda, he would also gain an interest in No-Gi grappling. He would begin competing in No-Gi tournaments around the province and even help organize events.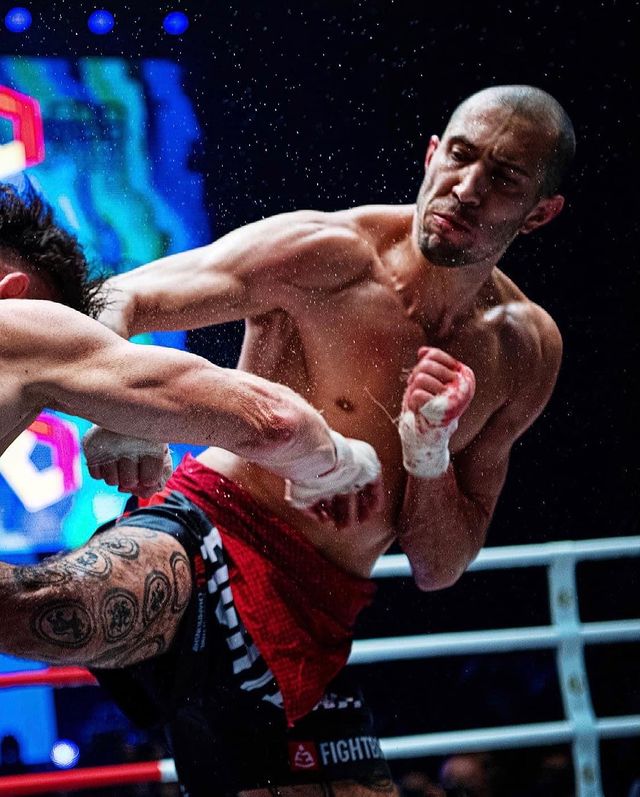 Dave Leduc's Introduction To Lethwei
While training in Sanda, an instructor showed Leduc old footage of Burmese Bare-knuckle. He was in awe of the old footage and wanted to compete in this style of fighting.
Unfortunately for Dave, Lethwei and Muay Thai are not legal in Quebec, so he would have to make a plan. He attempted to get a visa to Myanmar but discovered it was extremely difficult to enter the country.
Dave Leduc's Time In Muay Thai
Since Leduc could not travel to Myanmar, he would instead travel to Thailand with some friends. A Thai visa is rather easy to get, so Leduc could stay in the country for 30 days.
While partying in Thailand, he would take a Muay Thai fight with no experience in Muay Thai. Remarkably, Leduc would win his Muay Thai debut and have a realization.
He could train in Thailand, fight, and use it as a possible springboard to get into Lethwei. Leduc had friends that trained at Tiger Muay Thai and were able to secure a tryout for the kickboxing team.
After passing the tryout, Leduc would earn a scholarship to stay in the country and train at Tiger Muay Thai. Dave would be on the team training alongside UFC vets Alex Volanovski, Dan Hooker, and Peter Yan.
Leduc began competing in Thai boxing every month and knocked out his opponents. Unfortunately, Dave was finishing opponents in the first round, which made him unpopular with promoters, because spectators weren't able to gamble.
These promoters would begin holding Leduc back, which would hurt him financially as a foreigner in Thailand.
Muay Thai Prison Fights
Leduc found his way onto the controversial prison fights show in Thailand. Muay Thai events that were put on by the Thai Department of Corrections.
In these events, convicted criminals, who were Thai boxers, get to fight free opponents. If the prisoners win, they are able to reduce their sentences or even go free.
Dave volunteered as one of the free opponents against the prisoners at the last ever event in 2014. The matches were held at a maximum security prison outside of Bangkok.
Leduc would fight former Lumpini Stadium fighter Thahan Chor, imprisoned for drug trafficking.
Dave Leduc's Entry Into Lethwei
After using all of the money in Thailand, Dave was forced to go back to Canada. He would begin saving money again to make another trip to Thailand.
While in Canada, Leduc would contact a Muay Thai promoter to set up fights for him. This promoter told him that he had begun setting up Lethwei bouts.
Leduc realized this was his chance at his dream, and he jumped at the opportunity.
Dave Leduc's Lethwei Debut
Dave's first Lethwei bout was a match with a staggering experience difference. He would fight the world champion Too Too, who was 36-0.
The promoter actually lied to the Myanmar organizer and said Leduc had 40 Muay Thai fights. Not the 10 professional Muay Thai bouts that he really had.
Leduc was met by tens of thousands of Burmese spectators throwing garbage at him. Of course, because he was the foreigner fighting the nation here.
But Leduc had looked up Lethwei fighters' gestures before a fight. He began making a gesture where he would throw elbows into his cupped hand. The crowd would change emotions and begin respecting him.
Dave knew that he was sent in to lose this match, but he would stun the crowd with a magnificent performance. Drawing with Too Too and winning the hearts of the Myanmar people.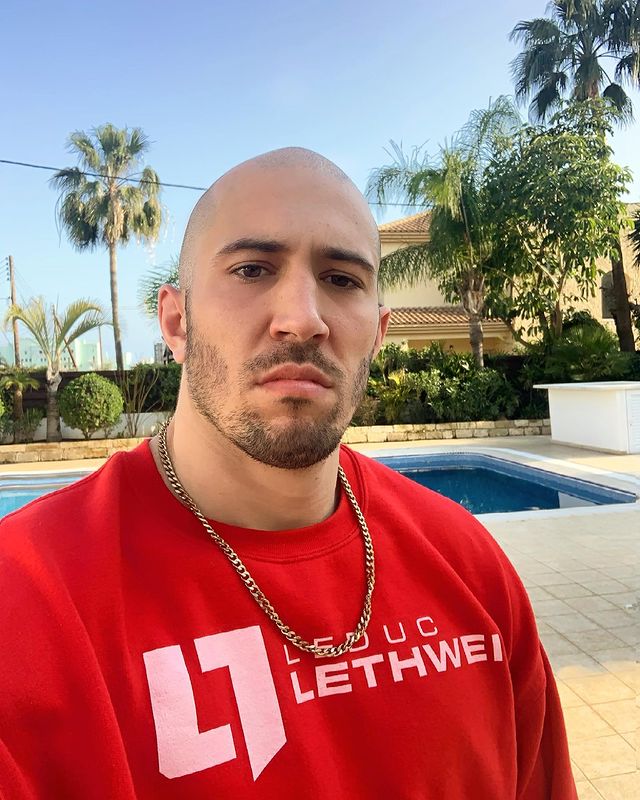 Dave Leduc Fights For The Openweight Title
Due to his impressive performance against Too Too, Leduc would earn another title shot. Competing for the open weight title against champion Tun Tun Min.
The two would fight in another sold-out crowd at the Thein Pyu Stadium. Both fighters would have a back-and-forth battle that would end in another draw.
Tun Tun would offer an immediate rematch to Dave Leduc that took place later in 2016. Leduc would get the better of Tun Tun and hurt him in the third round.
Forcing him to retire and giving the win to Leduc. The crowd roared in approval as Dave was awarded the golden belt.
Dave Leduc Becomes A Superstar
After becoming the World Openweight Lethwei Champion, Dave Leduc would become a superstar in Myanmar. He received a lot of fame and recognition from his adoring fans.
The head of Myanmar even paid for his wedding, which was aired live on public tv and watched by millions. Dave Leduc had become the King of Lethwei.
Leduc Becomes The King Of Lethwei
Over the next few years, Leduc would take on all comers. Defending his championship for the next three years against all comers.
Fighting all of the best Lethwei fighters in the world from Myanmar to Tokyo. One of the most anticipated matches was against Cyrus Washington, who had fought in Lethwei before Leduc. Leduc would beat Washington in two different bouts.
Probably the most globally viewed Lethwei match in Dave Leduc's career was against UFC vet Seth Baczynski. This would be Seth's entry into Lethwei, and the King of Lethwei gave him a punishing lesson.
Dave Leduc's Entry Into MMA
Before Leduc could get into Lethwei, he would take MMA bouts while in Canada. 2013 he was a 3-0 amateur before his first trip to Thailand. This includes a win over a protege of GSP.
In 2014, he would take pro-MMA fights for money to return to Thailand but had not been training in grappling. Leduc had also not cut weight before, which took a toll on his body.
He would lose his pro debut to future UFC fighter Jonathan Meunier. Also, his second pro-MMA fight to future ONE title contender Koyomi Matsushima.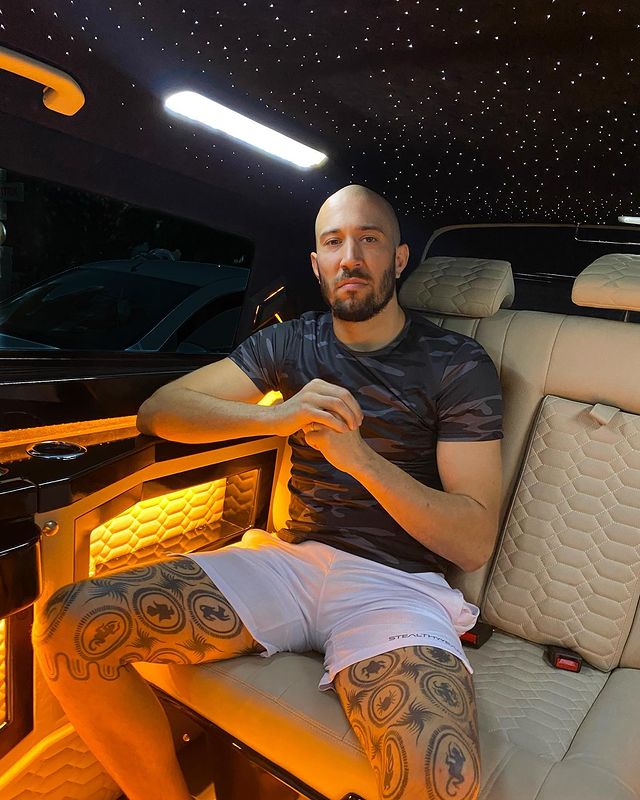 Dave Leduc's Goes On JRE
Where many became aware of the Lethwei champion from his appearance on Joe Rogan's podcast. He would appear on episode #81 of the JRE MMA show.
Telling his story on Rogan's podcast would elevate Leduc's popularity to new heights. His fights after the appearance were among the most viewed Lethwei events to date.
Dave would also reach a deal with BJJ Fanatics affiliate Dynamic Striking to produce instructional videos on Lethwei. His first video that's available on the website is the Foundations of Lethwei.
Dave Leduc's Lethwei Training
David has a unique way of training for a Burmese Bare-Knuckle boxing match. He has innovated his own training style to practice his specific techniques.
Specifically how to practice headbutts on the bag and mitts. Leduc has had to teach all of his pad holders how to hold pads for headbutts.
This innovation has helped many foreign beginner Lethwei fighters to learn how to throw Lethwei techniques at full speed.
Dave Leduc's Hand Conditioning
A fighter's hands must be conditioned since a Lethwei match is performed with bare knuckles. Dave goes through a hard hand conditioning routine to strengthen every part of his hand.
What Dave does is numerous sets of three types of pushups.
Fingertip Pushups
Knuckle Pushups
Wrist Pushups
Leduc will also do his bad and pad work bare-handed in order to further condition his hands for fights.
What's Next For Dave Leduc?
Without Dave Leduc, many of us would have known that the sport of Lethwei existed. Leduc is deservedly the face of the sport due to his work sharing Lethwei with the world. We eagerly await his return to the ring to defend his title as the World Lethwei Champion.
You can follow Leduc's journey on his Youtube channel Leduc Lethwei.