Leon Edwards denies KO'ing Ian Machado Garry during sparring: 'He's a talker, he brings his cameras everywhere'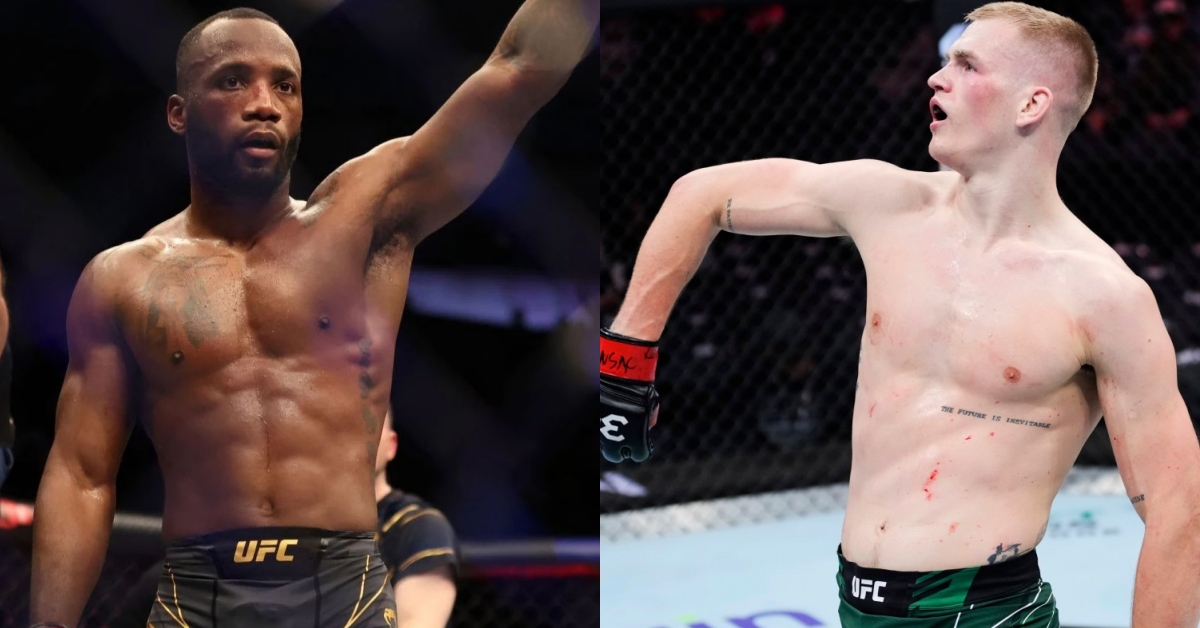 Undisputed welterweight champion, Leon Edwards has denied claims from Paddy Pimblett that he knocked out undefeated contender, Ian Machado Garry during sparring with his patented high-kick, however, has further divulged information on his exit from Team Renagade BJJ & MMA.
Edwards, the current undisputed welterweight champion, has been sidelined from the Octagon since he successfully defended his title in a close, trilogy rubber match with former pound-for-pound number one, Kamaru Usman, defeating the Nigerian back in March in a majority decision win.
And slated to make his comeback in an end-of-year return, Birmingham native, Edwards takes on former interim titleholder, Colby Covington in an undisputed championship defense atop UFC 296 next month in Las Vegas, Nevada.
Also featuring on that card, the above-mentioned, Machado Garry, who takes on training partner, Vicente Luque in a main card clash.
And revealing lately his dismissal from training at Edwards' training facility in the UK, Machado Garry was also accused of finding himself on the receiving end of a high-kick knockout during sparring by the above-mentioned, Pimblett, who himself fights former interim lightweight champion, Tony Ferguson at UFC 296 in December.
Leon Edwards denies knocking out Ian Machado Garry during sparring
Revealing the reason for Machado Garry's refusal of entry to Team Renegade BJJ & MMA in Birmingham, Edwards has claimed a cultural clash between the camp and the Dublin striker led to an uneasy relationship.
"I think everyone knows that's bullsh*t, right?" Leon Edwards said of Ian Machado Garry's claims during an interview with Sky Sports ahead of UFC 296. "The gym decided he wasn't fitting. He was just too different [from] the culture in our gym."
"He's like, a talker, a social media guy," Leon Edwards explained. "[He] brings his cameras everywhere, he's late to sessions. It's just like, two different cultures. I wish him well in his career. I haven't got nothing good or bad to say about him. It wasn't the first gym he got kicked out of. He was at a gym in America, what happened there? His gym in Ireland he started with, what happened there? It can't be everyone else around you, right? It can't just be the gyms.' (H/T MMA News)
Do you expect to see Leon Edwards fight Ian Machado Garry in the future?