The Korean Zombie unsure if UFC Singapore headliner with Max Holloway will be his final fight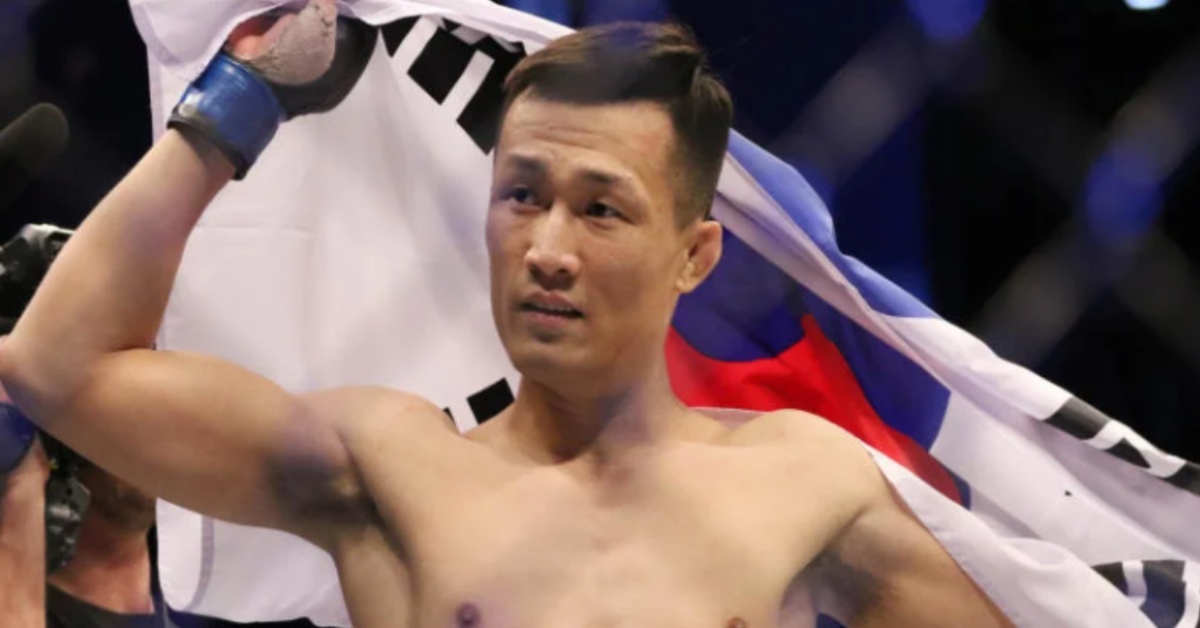 The Korean Zombie is uncertain whether or not his UFC Singapore headliner with Max Holloway will be his MMA swan song.
On Saturday night, Zombie, real name Chan Sung Jung, will return to the Octagon more than a year removed from his lopsided loss to featherweight champion Alexander Volkanovski at UFC 273. He's set to square off with another sample of the 145-pound division, Max Holloway as the pair main event the promotion's highly anticipated return to Lion City.
After 16 years of competing in mixed martial arts, many were under the impression that Korean Zombie's fight with Holloway would be his last appearance inside the Octagon. However, that may not be the case. Speaking about his potential retirement with members of the press, Zombie suggested that he's taking things as they come and has not yet decided one way or the other.
"I'm not really sure what's going to happen," Zombie said through an interpreter at the UFC Singapore media event. "It's very difficult for a fighter to acknowledge that one's career has ended. I'll have to see how well I fight in the Octagon. I'll have to assess myself on this fight, and then decide what's going on next" (h/t MMA Fighting).
Korean Zombie Excited to Take on Another Featherweight Legend
While The Korean Zombie is still sitting firmly in the featherweight top ten, a lot of fans have criticized the UFC for booking the South Korean striker against a veritable killer like Max Holloway.
"I've wanted to fight Holloway forever," Zombie said. "Whenever I imagine me fighting Holloway, I also expect a slugfest to happen. Both fighters are going to be worn out to the very bottom, so it's going to be a very fun fight."
Currently, The Korean Zombie sits as a massive five-to-one underdog going into what could be his final main event matchup inside the Octagon. Despite the odds and his unfavorable showing against Alexander Volkanovski, Zombie has no intentions of leaving Singapore without having his hand raised.
"I respect Max," Zombie continued. "He's a living legend. He's a legend in this division. I've fought three legends here in this division: I fought Jose Aldo, I fought Volkanovski. I respect Max, but just because I respect him does not mean I'm going to go easy on him. I expect to win this fight. I'm going to go hard on him."
UFC Singapore will air live from Singapore Indoor Stadium with prelims kicking off at 5 a.m. ET. The main card is set to begin at 8 a.m. ET.