Korean Zombie Needs Eye Surgery After Big TKO Win Over Frankie Edgar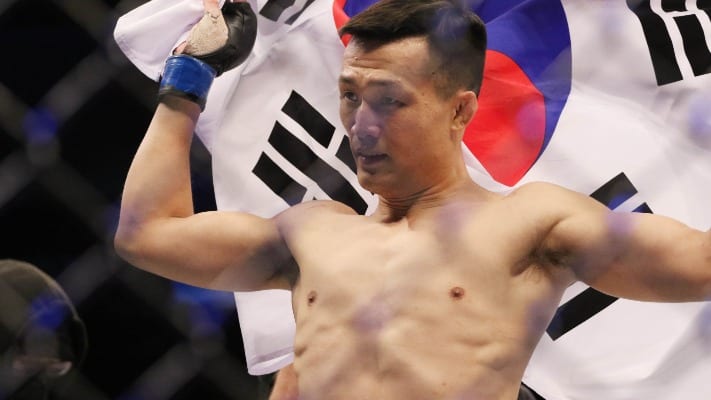 It looks like any potential title shot for "The Korean Zombie" Chan Sung Jung will have to wait for a while.
Jung comes off a big TKO win over Frankie Edgar in the main event of UFC Busan earlier this morning (Sat. December 21, 2019) in South Korea. Jung dominated Edgar for a first-round TKO win, calling out UFC featherweight champion Alexander Volkanovski afterward. However, speaking to Korean media after the fight, Jung revealed he has been dealing with an eye injury for some time now.
"The Korean Zombie" said he has been dealing with a condition in which he has been seeing double. He will require surgery to repair the issue. (H/T MMA Fighting)
"Those that follow me on Instagram might know, but currently I have an eye condition that makes me see double," Jung said. "Right now, everyone in this room, I'm seeing double of everything. I have double vision. It's not a huge, major surgery, but is still gonna take about a couple, three months to recover."
Jung noted that the surgery is his "priority" at the moment, so it sounds like he's content to wait on a title shot a bit longer in order to repair his eye condition.
What do you think about Jung requiring surgery after his win over Edgar at UFC Busan?