Kimbo Slice Passes Away At Age 42 In Florida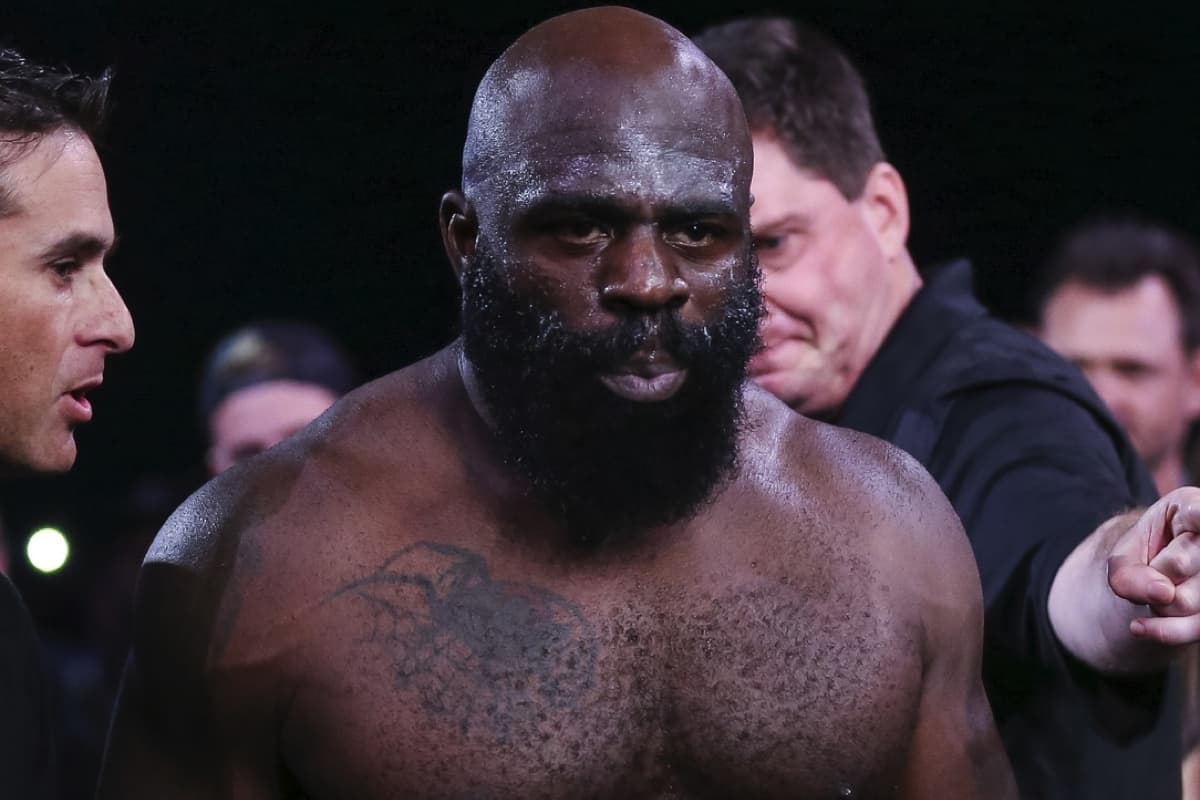 Only a few short days after the combat sports world lost one of its greatest personalities when boxing legend Muhammad Ali unfortunately passed in Arizona, Bellator MMA top draw Kimbo Slice was hospitalized in Florida and unfortunately passed away reportedly due to heart failure.
American Top Team tweeted the sad and shocking news this evening:
The ATT Family and South Florida community lost a legend today. RIP Kimbo. pic.twitter.com/sjs8ctyJMd

— American Top Team (@AmericanTopTeam) June 7, 2016
Bellator President Scott Coker released the following statement sending his wishes out to Slice's family, friends, fans, and teammates:
"We are all shocked and saddened by the devastating and untimely loss of Kimbo Slice, a beloved member of the Bellator family.  

One of the most popular MMA fighters ever,  Kimbo was a charismatic, larger-than-life personality that transcended the sport.
Outside of the cage he was a friendly, gentle giant and a devoted family man. His loss leaves us all with extremely heavy hearts, and our thoughts and prayers are with the entire Ferguson family and all of Kimbo's friends, fans, and teammates."
The initial report that Slice had been hospitalized surfaced from TMZ tonight (Mon. June , 2016) and detailed that Slice, whose real name is Kevin Ferguson, was admitted to a hospital near Coral Springs, Florida, earlier today, and multiple sources had informed them that Slice was in a dangerous spot. Local law enforcement informed TMZ of Slice's admittance into the hospital, and officers went to Slice's home in an attempt to gain pertinent information on his condition.
MMA Fighting's Ariel Helwani also confirmed that Slice had been admitted to a hospital and the situation sadly did not look good:
Can confirm reports that Kimbo Slice was admitted to a local Fla. hospital. I'm told at this time that he's not in good shape, sadly.

— Ariel Helwani (@arielhelwani) June 7, 2016
Details of the injury that lead to his passing are sparse at this time.
Slice recently made headlines by defeating fellow Internet brawler DaDa 5000 via TKO in an almost universally panned bout in the co-main event of Bellator 149, a result that was later changed to a no contest after Slice tested positive or a banned steroid and was given a small suspension and fine by the Texas Department of Licensing & Regulation.
He also gained fame by beat Ken Shamrock at Bellator 138 last year June. The former UFC and EliteC veteran had taken over as President Scott Coker's biggest draw during his short tenure in the promotion.
Our hearts go out to Slice and his family during this trying time.