Khamzat Chimaev slams rival Colby Covington as next UFC title challenger: 'He wins against nobodies'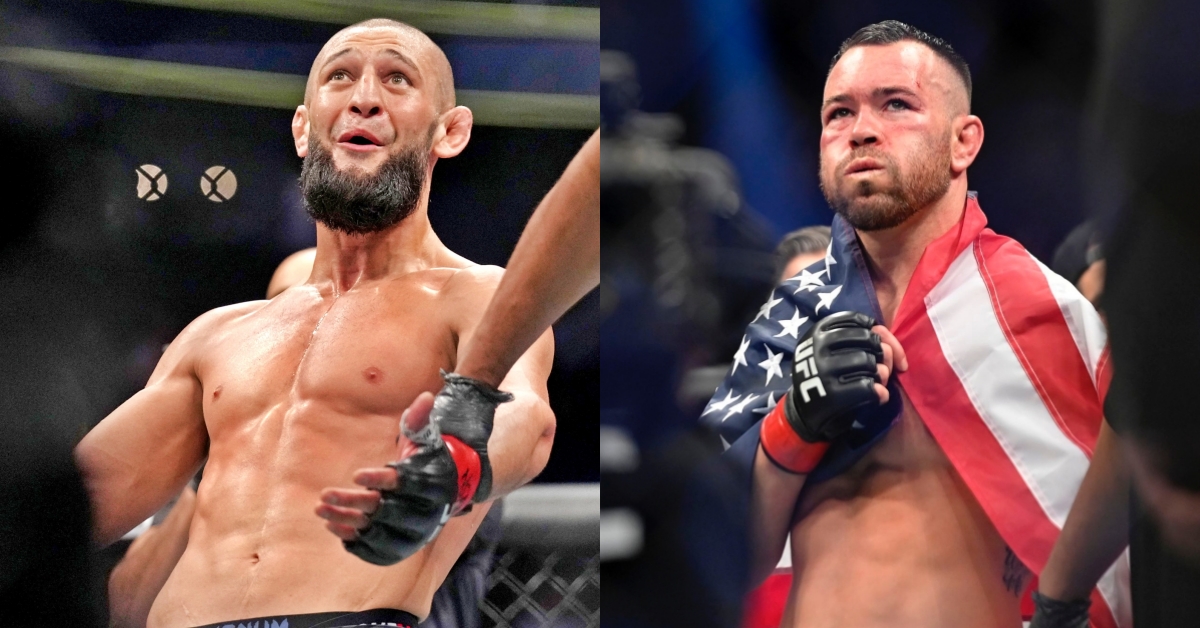 UFC welterweight Khamzat Chimaev is not happy with Colby Covington being the next challenger for the welterweight championship.
It has been over eight months since the usually active Chimaev competed, last time out however he came out unscathed from his two-minute mauling of Kevin Holland. Rumours have been circling though, 'Borz' could be facing Kamaru Usman next time out and a win could see ether man straight into title contention.
Khamzat Chimaev slams Colby Covington
While Chimaev may not be next in line for the title shot, it still did not stop him expressing his dislike of Covington, who is set to challenge Leon Edwards for his 170lb title.
They're giving it to Colby, that (next title shot). When did he win his last fight? I don't remember who he wins against," Chimaev said. "He's a nobody, he wins against nobodies. Usman broke his chin two times. He knocked out that guy. He's sh*t. And they give that chance to him because maybe he's from the USA. They want the belt for him. I am from Sweden, live in Dubai. Maybe they don't want to give that belt to me. Only that thing I see. I don't know." (H/T MMANews)
While it seemed that Chimaev would square off with Paulo Costa and would be pursuing a career at middleweight, UFC President Dana White seemed to have other plans for Chimaev.
"It's a fight that Usman wants, that's no secret," White said. "Usman literally came to the office to lobby for that fight. I told him I love him. Usman is one of the best guys we've ever worked with. I love working with the guy. Look at all the things he's accomplished." (H/T MMAJunkie)
Who wins, Khamzat Chimaev or Kamaru Usman?