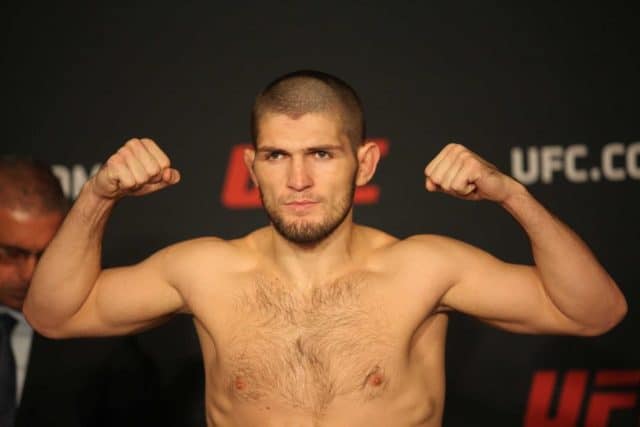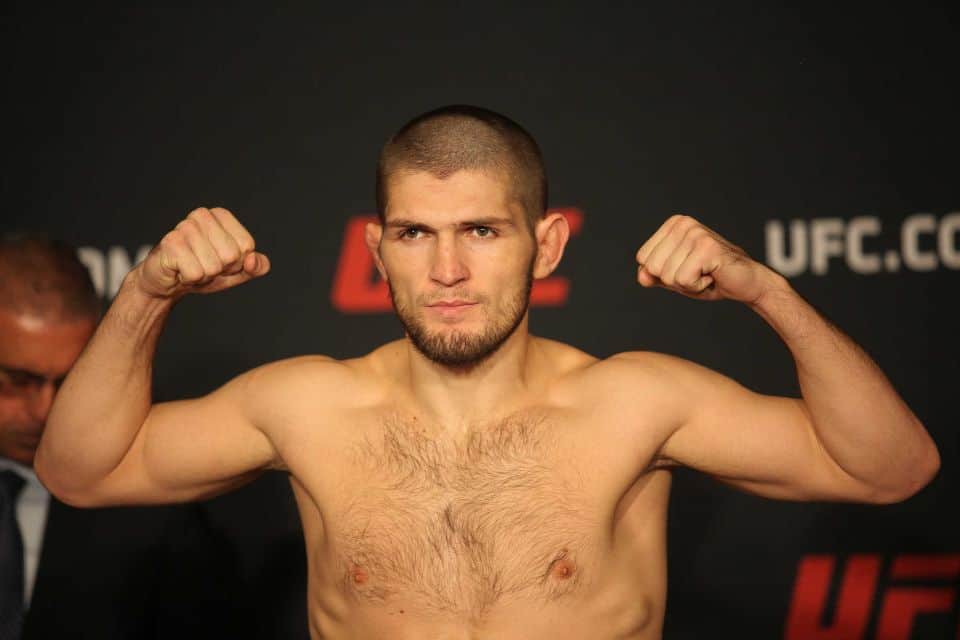 Khabib Nurmagomedov has listed a few names that he would fight next if he can't battle it out with Conor McGregor or Georges St-Pierre.
The current UFC lightweight champion is slowly but surely preparing to defend his strap this fall and has a few names in mind for his next potential title defense but they are not the clear-cut names you might think of due to the fact that McGregor and GSP are currently not available due to various issues.
His latest bout was the biggest fight thus far in his pro-MMA career and he had to go through some hurdles to make it happen in the main event of the UFC 223 pay-per-view event as it went through three official changes that include the UFC attempted to book Nurmagomedov against Tony Ferguson as well as Max Holloway and eventually fighting Al Iaquinta.
If it can't be against GSP or McGregor then it could be fighting the winner of an exciting fight that the UFC is planning, which is the second fight between Eddie Alvarez and Dustin Poirier at UFC on FOX 30.
"If not Conor, if not GSP, I think Alvarez vs. Poirier, I think the winner deserves a title shot," Nurmagomedov told Anatomy of a Fighter recently (transcript courtesy of MMA Fighting).
Nurmagomedov did address potentially fighting Tony Ferguson, who is fresh off surgery to repair a torn LCL, as he stated that he would be happy to defend his belt against whoever the UFC wants him to.
"About Tony Ferguson, I don't know," Nurmagomedov said. "He just had surgery. If he can, why not? Tony Ferguson is biggest match-up for me. This match what I want, what people want, what fans want but I don't know about his healthy. If he's ready, let's go. Why not? I'm ready for September, I'm ready for October, I'm training all the time. I'm here to defend my title. If the UFC gives me any opponent, I'm ready for this, to beat this guy."

"If they want to make money, let's go," Nurmagomedov said. "Khabib vs. Conor, country vs. country, fans vs. fans. It's gonna be very big, one of the biggest – I think biggest match-up in UFC history, me vs. Conor. Without bus, without other things, we just have to fight but I don't think the UFC can make the decision about this fight. About this fight, I think only Conor can make this decision. If he wants to lose and make money, he has to say yes and sign this contract and come back because people forget about when he fought last time."
The problem with that fight is due to McGregor's status up in the air as he is currently dealing with some legal issues stemming from his infamous bus attack at UFC 223 but make no mistake about it, as soon as he is free and clear of the law, the UFC will try to book him against Nurmagomedov.