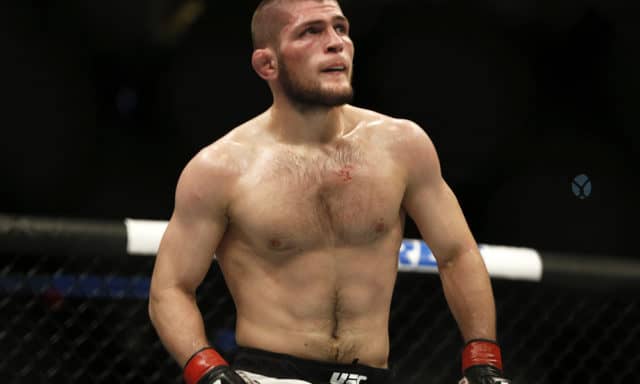 Khabib Nurmagomedov addresses some rumors that have been making the rounds about him potentially walking away and going into retirement early. This would be an interesting move for the UFC lightweight champion, who is on top of his division in the Las Vegas-based promotion.
Over the past few weeks, Nurmagomedov's manager has claimed to have some big and exciting news on the way involving the UFC lightweight champion. What that big news remains to be unseen. However, as a result of this teaser, fight fans have speculated about various things.
The UFC champion spoke with the media in Russia at a press conference on Monday. This is where he talked about the idea he could hang up his gloves.
'To me every fight is the last fight,' Nurmagomedov said (H/T to Metro). 'I feel that in every fight, and then they start calling you and you start getting ready. I have been thinking about it, I'm 30."
Before Khabib can do anything, he must face his punishment when he finds out actual sanctions from the NSAC later this year. The commission will meet on December 10th to give a decision on his involvement in the UFC 229 brawl with Conor McGregor.
Nurmagomedov continued to state at this presser that he feels that he's still in the peak of his career. Thus, it's not time in his mind to hang up his gloves.
'Life goes on and I don't want to be beaten. You have to live when you're on top, and it's not just me saying this. 'It's always been like this. When you're at your peak, you can never get back to your top form. But for right now, I'm okay. I can go on.'
If you enjoyed this story, please share it on social media!