Kamaru Usman speaks on his short-Notice Khamzat Chimaev fight: 'He has everything, but so do I'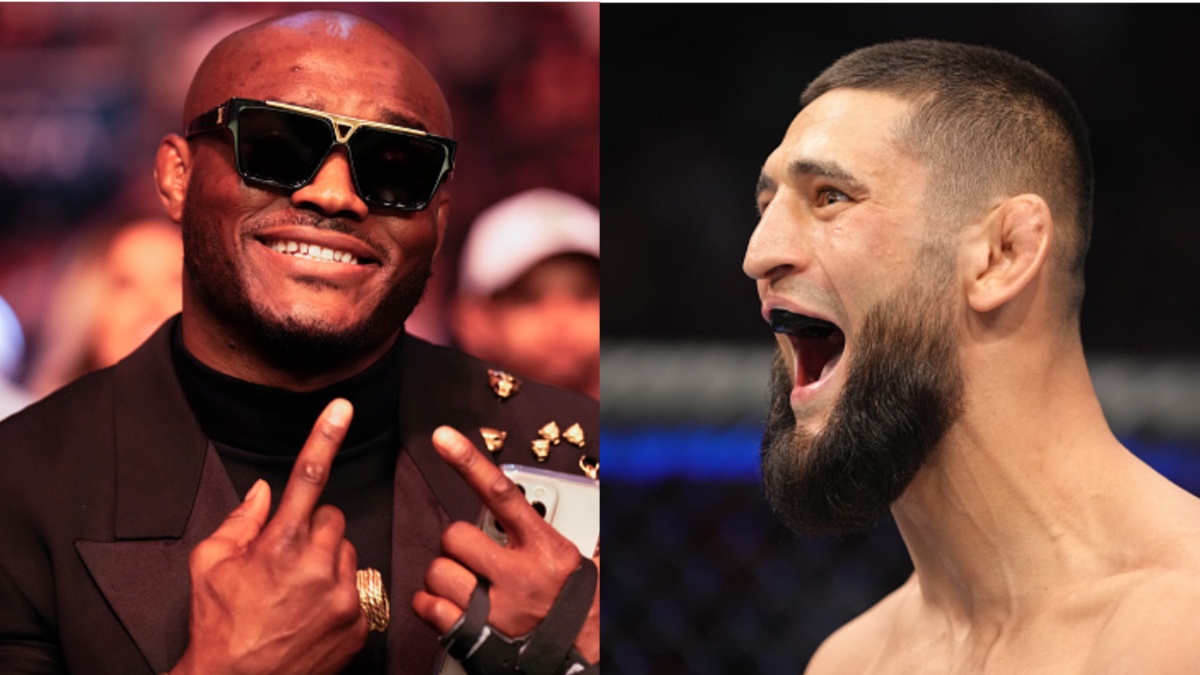 Former UFC welterweight champion Kamaru Usman is optimistic leading into his short-notice fight against Khamzat Chimaev at UFC 294. The veteran has seemingly seen it all at this point and recognizes that the confidence that comes with being undefeated can be snatched away in the blink of an eye.
Originally slated to be facing Paulo Costa in Abu Dhabi on October 21st, a surgical operation that Costa needed has forced him to withdraw from the fight. However, miraculously, fans have now been gifted with a fight just as compelling if not even more so than the originally scheduled matchup.
Kamaru Usman is not stepping up on short notice to fight a beast like Chimaev for just money, though. The former welterweight champion has a chance to become next in line for a shot at the middleweight title, per Dana White to Yahoo! Sports. White told Pat McAfee on The Pat McAfee Show that this fight would in fact be a title eliminator bout. Either fighter here stands the chance to solidify themselves as the number one contender, and for Usman especially: this would be a gigantic moment in his rapidly aging career.
From losing the welterweight title to Leon Edwards at the hands of a vicious knockout, and even losing in the rematch; to capturing a middleweight title shot and possibly the belt as well. This would give Usman the perfect way to go out, and it couldn't come at any more of a perfect time with Usman's close friend Israel Adesanya no longer holding the middleweight throne.
Kamaru Usman is highly confident leading into the short-notice Khamzat Chimaev fight
In an interview with TMZ Sports, Kamaru Usman discussed this short-notice fight and the fact that Chimaev's streak could end in an instant. "He's very skilled. He's strong, he's big. He's fast, he can wrestle, he can grapple, he can strike. He has everything," Usman began (H/T BJ PENN.com), "But so do I."
"At the end of the day, we're all human beings," the former welterweight champion continued. "Everyone feels invincible until someone pokes that balloon. I mean, it's a no-brainer. I've got a mountain in front of me that I have to scale. We'll get through that first and then we'll worry about what's next."
How do you think a fight between Sean Strickland and Kamaru Usman or Khamzat Chimaev would look?