Junior dos Santos is firing shots at everyone right now…
Having sat absent from the heavyweight division for the majority of the last three years, former champ Junior dos Santos has averaged one fight per year. Keeping him from action have been a number of injuries, but his current physical condition appears to be fantastic. Keeping fans updated to his progress, 'Cigano' has posted photos of his near-prime physique on social media. Finally a heavyweight clash with Stefan Struve was announced for February 19, but it soon fell apart. Dropping off the card injured, 'The Skyscraper' left 'JDS' without an opponent at Fight Night 105.
Since holding the title, 'Cigano' has seen the belt change hands three times. During that period dos Santos went 3-2, but arguably looked the best we've seen in years against Ben Rothwell last April. When Cain Velasquez fell off the UFC 208 card with Fabricio Werdum, 'JDS' threw his name in the hat. 'Vai Cavalo' reportedly refused the fight, and a war of words ensued. Now that he's in search of a replacement, dos Santos appears frustrated during his interview with ESPN.com's Brett Okamoto.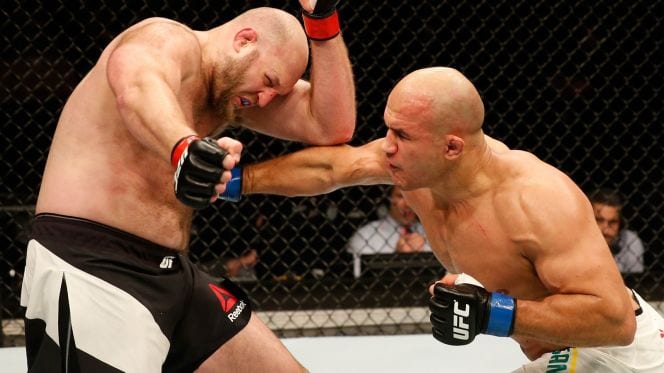 Someone Let JDS Bang, Bro
Owning a win over Werdum from way back in 2008, 'Cigano' says his Brazilian rival doesn't want the chance for revenge:
"The right thing now would be for me to fight Werdum. Everybody knows there is a rivalry between us. That would be a great moment for everybody, but he doesn't want the fight."

"He knows he can't have a good performance against me. I imagine he wants to keep his high rank, because then people will give him attention he really doesn't deserve."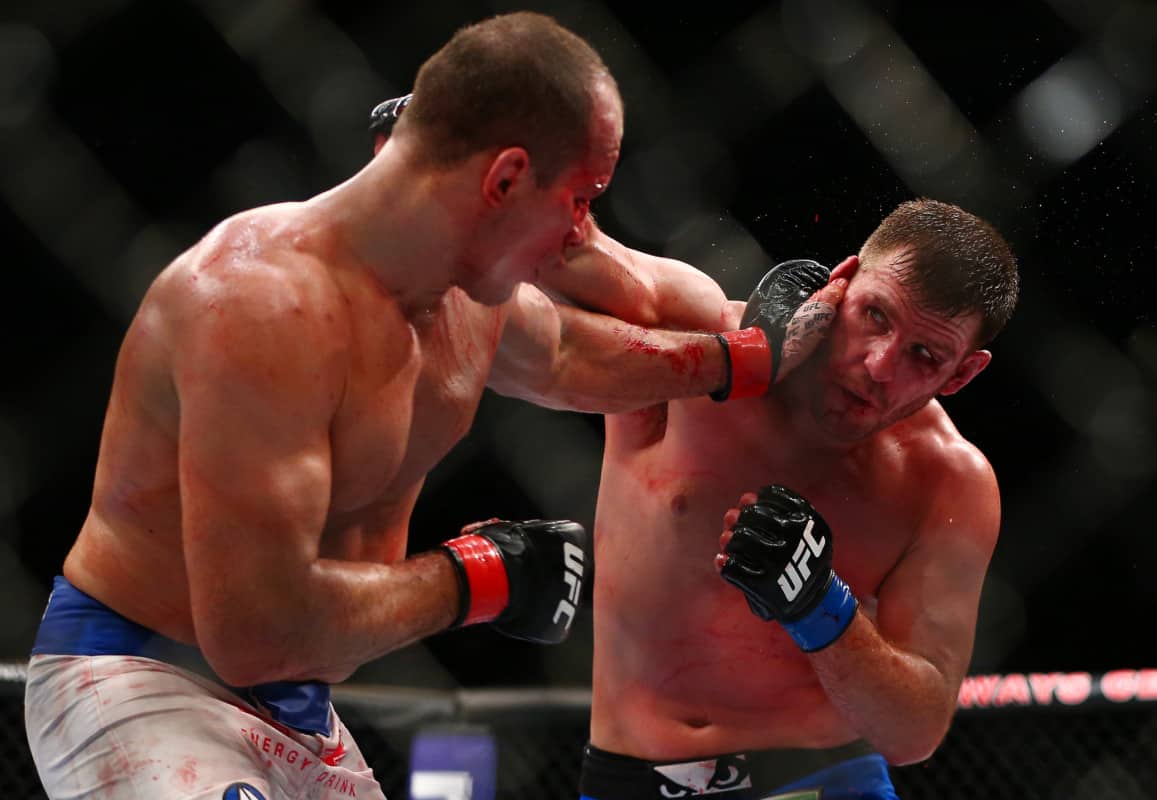 Miocic/USADA
Also having defeated Stipe Miocic, dos Santos says if he can't get another opponent in February, it's title fight time.
"I hope the UFC finds me an opponent for Feb. 19, but if they don't, I think the right thing would be me fighting Miocic for the title. Let's get this division going."

"I'm just really upset about everything happening in this division right now," dos Santos said. "It's completely stopped. I'm in shape. I'm doing very well. I'm actually in one of the best times of my life. I'm looking forward to fighting again, but the UFC is allowing these guys to do whatever they want to do.

"I don't know why. [USADA] changed everything, too. With USADA here, things are different in this division. Weird things are happening. I'm just sad. Very sad. I'm ready to go, and I just need an opportunity. That's the UFC's job. They need to work on getting me an opportunity."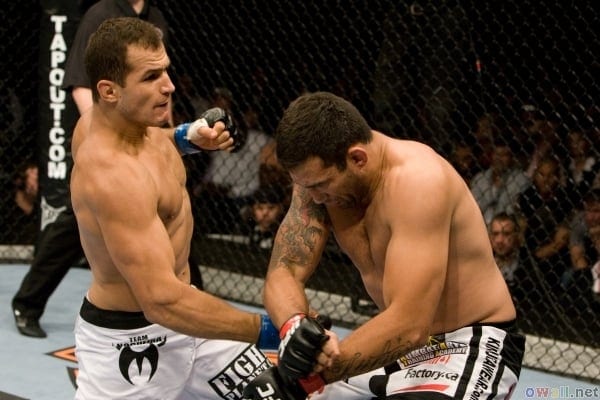 Refusals
According to the report, Alistair Overeem, Josh Barnett, Andrei Arlovski and Mark Hunt were all unavailable to fight. 'JDS' mentioning USADA probably pertains to Barnett's recent suspension, and Hunt's reported insistence on a steroid clause. Evidently, 'The Super Samoan' and Overeem were eventually paired for UFC 209.