Josh Barnett Survives Eye Poke, Submits Andrei Arlovski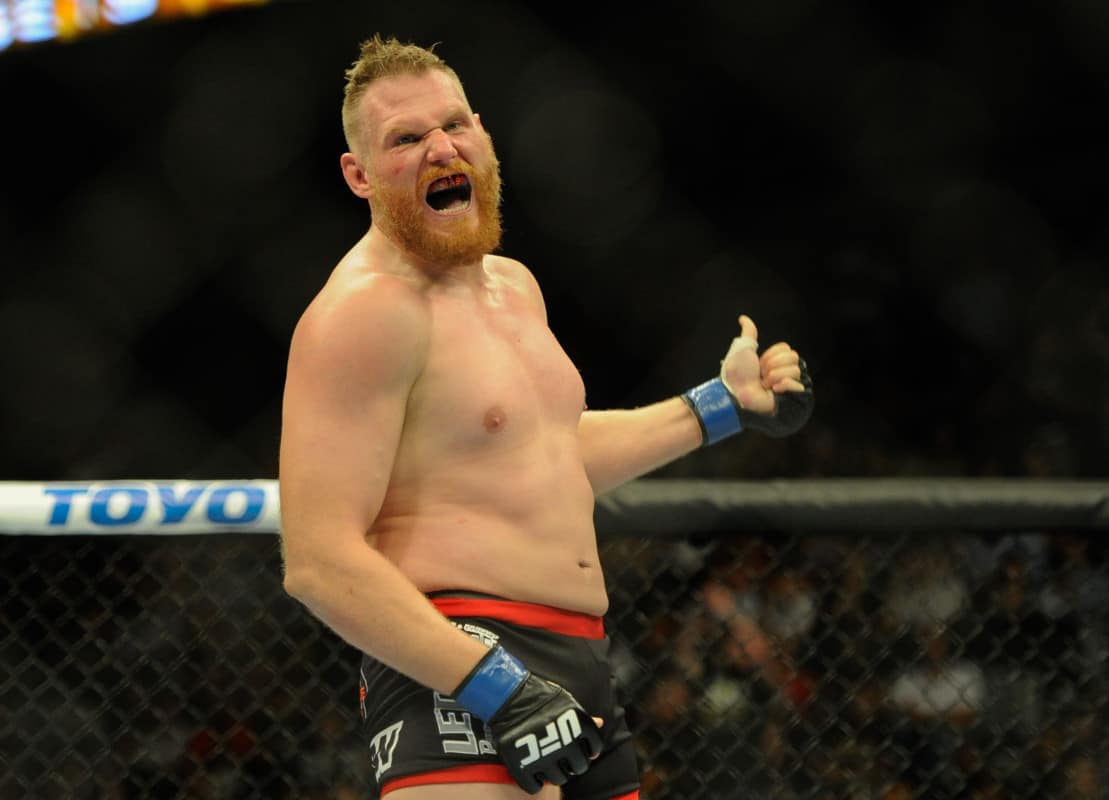 Two former Ultimate Fighting Championship (UFC) heavyweight title holders went toe-to-toe in the main event of UFC Fight Night 93. The battle tested warriors sharing the Octagon were Andrei Arlovski (25-13, 1 NC) and Josh Barnett (35-8).
"The Warmaster" survived a missed eye poke and went on to submit "The Pit Bull" in the third round.
Early in the first round, Arlovski was wobbled momentarily with a short punch. Arlovski returned the favor by stunning Barnett with a right hand. "The Pit Bull" was hit and once again lost his balance briefly. The two fought for a dominant position against the fence. Blood trickled from the forehead of Arlovski. "The Warmaster" landed a knee to the body. Arlovski earned a trip takedown. The two were stood back up. Arlvoski landed a right hand and a combination, but Barnett pushed his opponent against the fence. The round ended with Barnett attempting a takedown.
At the start of the second round, Barnett threw an overhand right. He pressed "The Pit Bull" against the cage. Arlovski reversed the position, but a lack of action caused a separation. The two exchanged punches and Arlovski landed a right hand. Barnett connected with a jab and sent his opponent against the fence again. Arlovski escaped and was hit with a jab before finding his back against the cage again. Arlovski tripped his opponent, but was reversed on the ground. Barnett moved to full mount. He postured up and rained down punches. Arlovski survived the round.
The two heavyweights met at the center of the Octagon for the third frame. A right hand from Arlovski had Barnett backing up. A hard uppercut in the clinch landed for Barnett. Barnett held onto his eye and believed it was a poke, but Arlovski moved forward. Barnett reversed a takedown attempt and went for a kimura. Commentator Dan Hardy confirmed Arlovski unintentionally thumbed Barnett in the eye and referee Leon Roberts missed it. ""The Warmaster" had Arlovski's back and earned a submission from a rear-naked choke.
Final Result: Josh Barnett def. Andrei Arlovski via Submission (rear-naked choke) – R3, 2:53