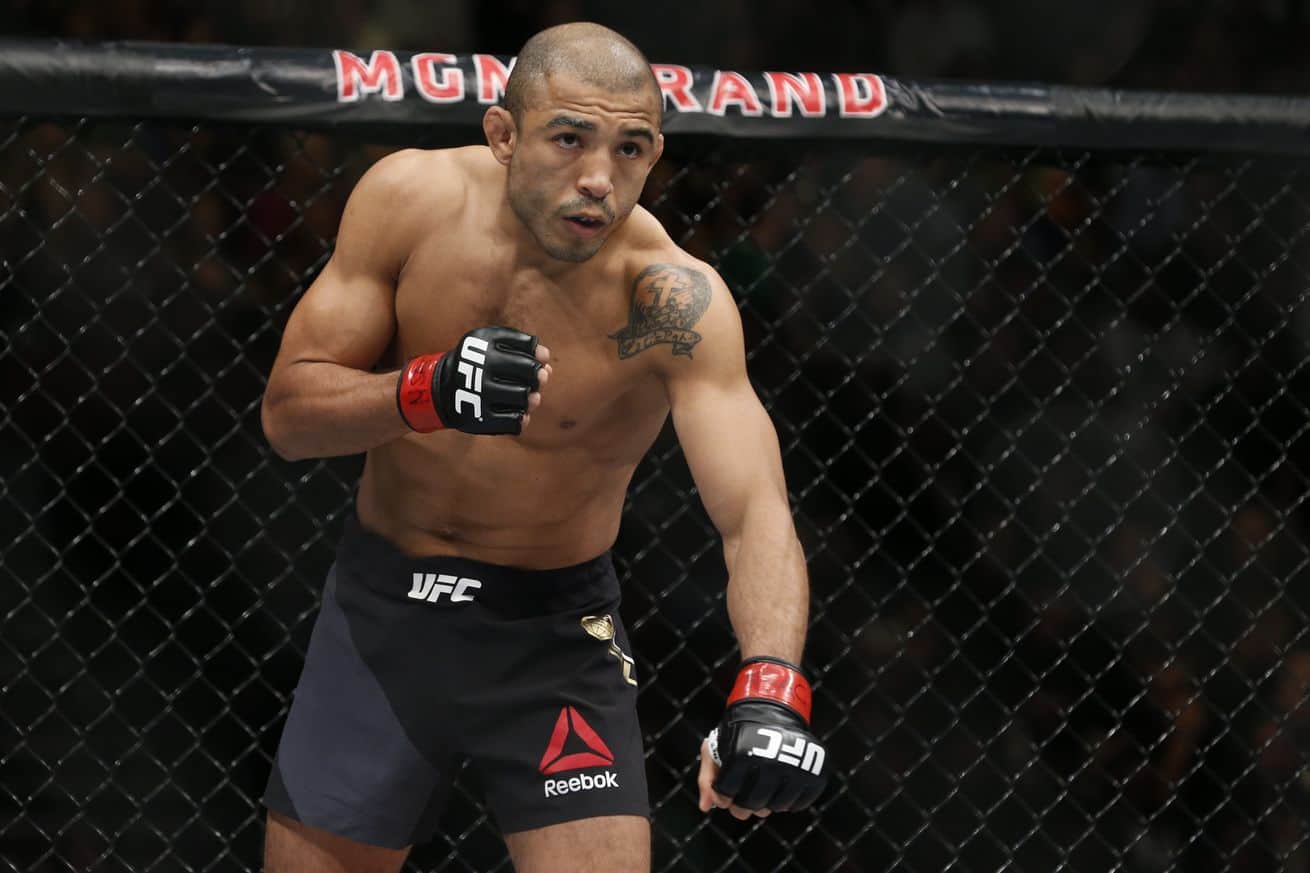 Add UFC featherweight champ Jose Aldo to the group of UFC stars who want to step into a boxing ring.
Recently UFC lightweight champion Conor McGregor and rival Nate Diaz have filed for their boxing licenses. These attempts to get licensed come on the cusp of negotiations between 'The Notorious' and boxing legend Floyd Mayweather Jr. for a super fight inside the squared circle.
Adding to Diaz and McGregor's attempts to get involved in the boxing game, UFC 145-pound champ Jose Aldo recently told TV Combate (quotes via MMA Fighting) that he is also interested in a boxing career, but for much different reasons than his fellow mixed martial artists.
Already a legendary UFC champion, 'Scarface' aspires to one day sit atop the rankings of the boxing world and challenge for a world title in the sport as well:
"First of all, it's not about money. I want to keep it clear. Thank God the UFC and MMA gave me a lot of stuff," Aldo said. "Yes, I think about having a career in boxing, but I want to start from the bottom, start from zero. I want to get ranked and one day fight for a belt. I don't want to fight just to fight, for money, to go after big fights and challenge a great champion.

"I respect every boxer, but I want to start from the bottom. I want a career in boxing. That was my biggest dream, to one day become champion in MMA and boxing. That is my biggest dream."
When asked about his former rival McGregor's attempts to step into the ring with 'Money', Aldo simply responded that he hopes the Irishman gets worked in the potential super fight while he continues to train and defend his featherweight title:
"I hope Conor gets f***ed, that's what matters to me," Aldo said. "I don't give a damn about him. I've already said he's sh*t, so what he does or doesn't do, I don't care. I worry about myself. I'm training to defend my belt. I want to fly higher."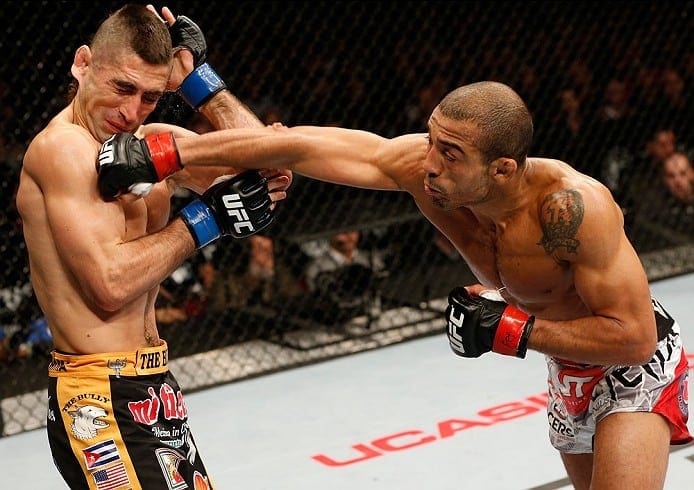 Aldo's longtime manager and head coach Andre Pederneiras also chimed in on the matter, revealing that a match-up with No. 1-ranked lightweight Khabib Nurmagomedov was targeted for the interim 155-pound title in order to secure a rematch with McGregor upon his return.
Nurmagomedov's team did not see any sense in the match-up with Aldo, however, and instead turned it down for an interim title fight with No. 2-ranked Tony Ferguson.
Now with McGregor opting to compete in a boxing ring the next time he steps into a combat sports arena, Aldo will instead have to wait for a unification bout with interim 145-pound champ Max Holloway down the road:
"To avoid being on the sidelines waiting, we tried to get Aldo fighting the No. 1 ranked Khabib, so he could fight for the interim title and Conor McGregor would have no way of running," Pederneiras said. "(McGregor) would have no escape at neither featherweight nor at lightweight. Unfortunately, Khabib's father didn't think it was a good fight for Khabib and decided not to let this fight happen.

"We expect a call with at least two and a half months' notice, or three months' notice, so Aldo can come back to training and be able to fight," he continued. "The problem today is that Conor says he'll only fight in boxing, so we're waiting to find out who really runs the UFC today, if it's Conor or the UFC."
Pederneiras continued on by claiming that McGregor's attempts to get involved in the boxing world is a ploy to prevent him from defending his 155-pound title, as either Ferguson or Nurmagomedov would be tough match-ups for the heavy-handed Irishman:
"(McGregor) has to fight and defend his title at lightweight, but he knows that if he gets Khabib or (Tony) Ferguson, I don't know how that fight will be," Pederneiras said. "I think he's afraid of this fight more than anything — except fighting Aldo again, because relinquishing a belt to avoid a rematch, I don't think you can be more afraid than that."
With three of the UFC's biggest stars now considering potential careers inside the boxing ring, could this be the beginning of a frequent trend amongst UFC fighters? How would you expect Aldo to fare in the boxing world pending a career switch?