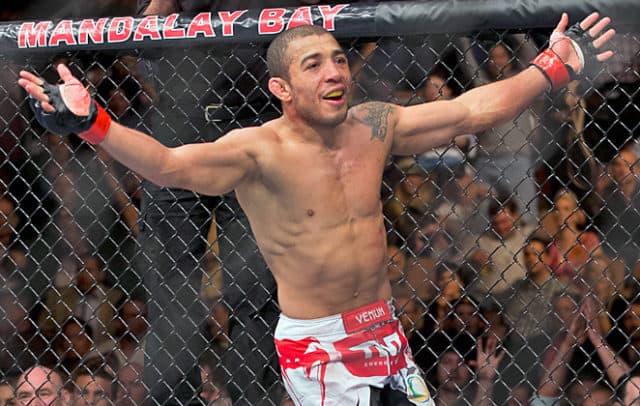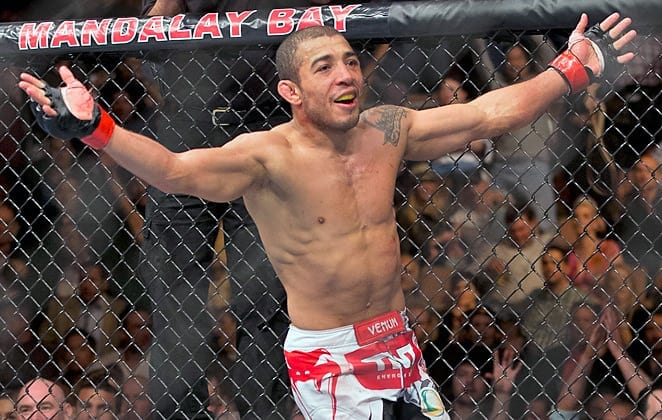 At just 31 years of age, former UFC and WEC featherweight champion Jose Aldo says he is near the end of his mixed martial arts (MMA) career.
In an MMA career that has lasted over a decade, the Brazilian has only lost four times, the first coming when he was submitted by Luciano Azevedo under the Jungle Fight banner. Aldo would go on to be undefeated for over a decade before running into a young Irishman by the name of Conor McGregor, who dethroned "Scarface" from the top of the UFC's featherweight mountain in just 13 seconds of the first round.
After bouncing back with a unanimous decision victory over Frankie Edgar just several months later for an interim title, Aldo was again promoted to undisputed champion of the featherweight division after McGregor's jump to 155 pounds. In his first title defense since winning back the title, Aldo was unsuccessful, as he was knocked out in the third round by Max Holloway in his home of Brazil.
Rematching the young Hawaiian later that year, Aldo was once again finished in the third round via TKO. He now approaches a non-title fight – the first of his UFC tenure and his first since he was in WEC in 2009 when he knocked out Cub Swanson in eight seconds – against Jeremy Stephens in the co-main event of this week's (Sat. July 28, 2018) UFC on FOX 30 in Calgary.
He recently spoke to media in Brazil ahead of this weekend's  card and revealed that he has no plans of signing a new deal with the UFC after his contract expires (quotes via MMA Fighting):
"No, I don't think so," Aldo said. "It doesn't cross my mind to sign a new contract after."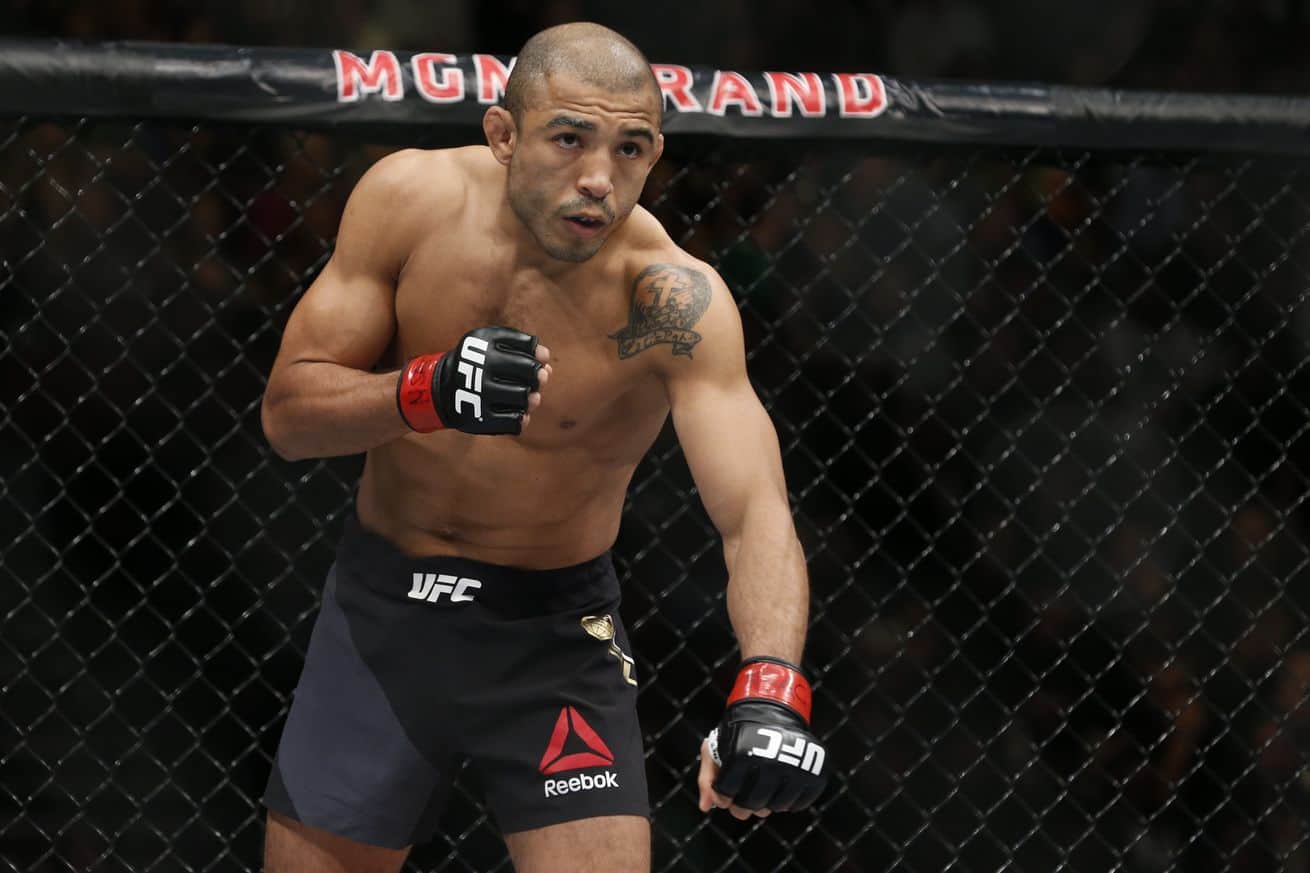 With that being said, Aldo has three fights left on his UFC deal after fighting Jeremy Stephens in Calgary. Knowing his career in fighting is coming to an end only motivates the former champion to give it his all in the final stretch so he doesn't go out on a loss:
"I think it's easier because you know it's coming near the end, so you have to give your all because you don't want to go out on a loss, you want to go out on top," Aldo said. "It's a lot easier seeing the end of the tunnel and working harder because you know it's coming to the end.

"When you're starting there's that euphoria, but I remain the same. I dream of being champion and dream going out as champion. That's my biggest motivation. … I take much pride in winning, I don't accept losses, so I'm always going after that. The day I lose this fire, I think it's time for us to stop."
Recently, UFC featherweight champion Max Holloway was forced to pull out of his scheduled title bout with Brian Ortega at UFC 226 due to concussion-like symptoms. Brain trauma is a key reason Aldo is deciding not to continue his fighting career much longer:
"That's why I think it's the right moment to stop," Aldo said. "The first goal is to recapture the belt and then think about it. Not only me, but every athlete fears that. Health comes first, and we have to make sure that doesn't happen."
If you enjoyed this story, please share it on social media!