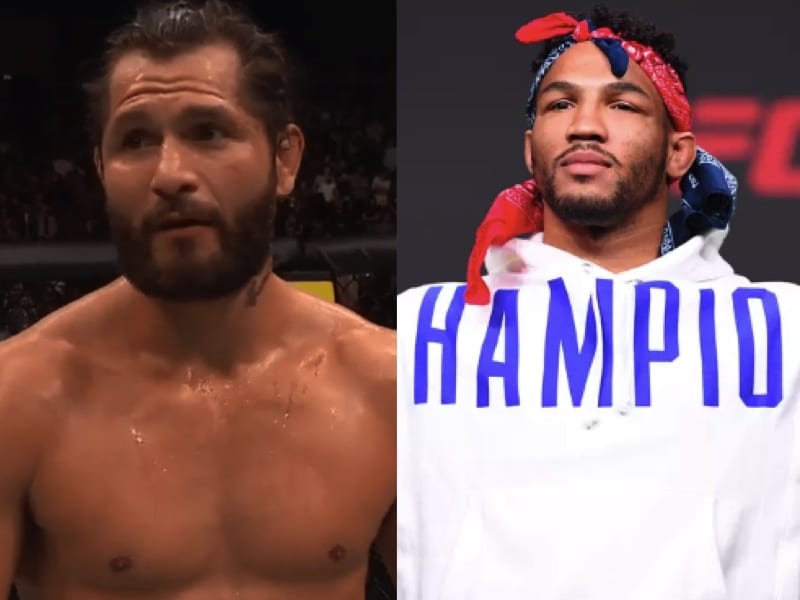 Jorge Masvidal and Nate Diaz will be fighting for the one-off Baddest Mother F*cker (BMF) Championship in the main event of UFC 244 in November.
However, the introduction of the gimmick title has come with a lot of criticism. Add former welterweight and returning lightweight Kevin Lee to that list, who will compete on the UFC 244 card at 155 pounds against the undefeated Gregor Gillespie. Speaking to MMA Junkie recently, Lee gave his thoughts on the BMF Championship Diaz and Masvidal will be fighting for.
"Welterweight has kind of gotten a little stagnant. They're doing this new title now that Masvidal and Diaz are fighting for. It's kind of a little boys title. They should have made a 165-pound title if they're going to make another one," Lee added.
"I mean, I hate to beat a dead horse like that, but because there was so little movement up there (welterweight), and my body naturally just wanted to go back down to 155, so I feel like this is the right move to do."
Masvidal seems to have caught wind of Lee's comments, taking to Twitter to respond to "The Motown Phenom," warning him, "come see me."
"I don't usually address my haters but for this IG influencer who couldn't cut it SHUT THE F**K UP. Don't like it? Come see me #fruitloops"

What do you make of Lee's criticism of the BMC championship Masvidal and Diaz are fighting for?