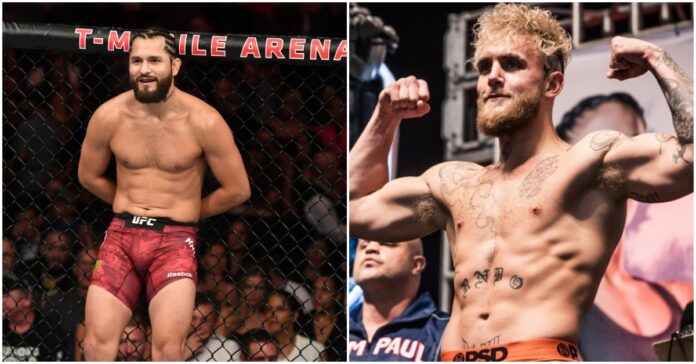 Jorge Masvidal has fired shots towards Jake Paul after the pay-per-view numbers for his rematch with Tyron Woodley were announced. It is claimed that Paul-Woodley 2 achieved less than 65,000 purchases. Given Paul's claim that his previous matchup against Ben Askren cleared well over one million it's a significant drop for 'The Problem Child'
Masvidal took aim at Paul shortly after the PPV announcement.
"Bitch boy can't afford the big boys Never again do I want to hear my name associated with the fake. 3 0 5 day is coming" Masvidal shared in a social media post.
It appears the relationship between Jorge Masvidal and Jake Paul has turned sour, initially Masvidal helped train Paul for his bout against Ben Askren. However, things changed following the Woodley fight as Paul called out "Gamebred" and other fighters within the UFC.
Jorge Masvidal Responds to Jake Paul Fight Offer
Following on from Paul's callout of Masvidal, the UFC Star took to social media to offer up his own response.
"Now to address that little b***h, what's his face, that f***er, listen man, you can't f***ing afford me. You understand? Me and all the names that you mentioned, you can't afford. I know… what you pay," Masvidal said. "You talk a big game. You say 50 million dollars, you have 100 million dollars. Bulls**t! If that was the case, [Floyd] Mayweather would have took the fight with your b***h a** but he hasn't because you don't generate that type of revenue."
"You can't afford me to come over. So, let me tell you a little secret about me then though, I fight for money or I fight the best in the world. You're neither, you understand? I know it hurts… I'll tell you what? Come on over to the UFC, sign on one-fight deal, let Dana [White] give you whatever the f**k he's gotta pay you, I'll break your jaw in front of the whole world, man. I promise you that. If you really want it, come get it."
Would you like to see Jorge Masvidal fight Jake Paul?