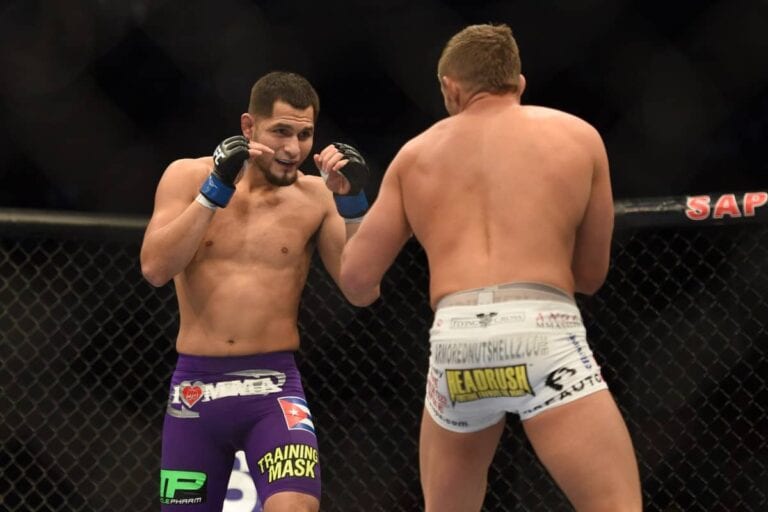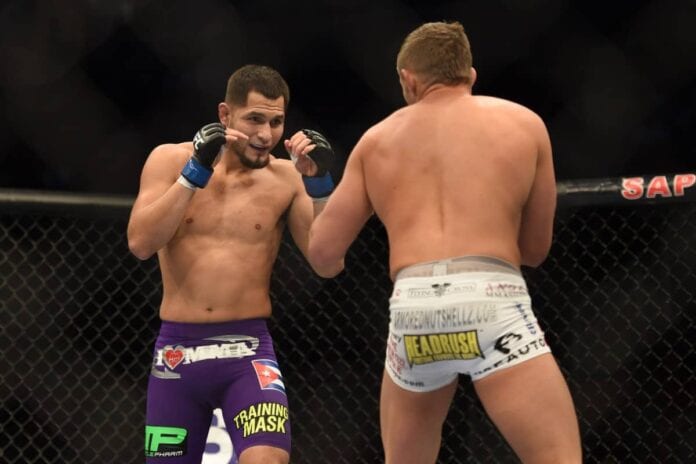 After a controversial split decision loss to Al Iaquinta put an end to his three-fight winning streak, Jorge Masvidal (29-8) intended to make an impression in his return to the welterweight division. Greeting him on this night (July 12, 2015) was Cezar Ferreira (8-5), who had plans to make a statement as well.
Unfortunately for "Mutante," Masvidal's plans reigned supreme.
The two combatants met at the center of the Octagon. Masvidal caught a body kick, but missed a hook. Ferreira landed a right hand and a kick to the body as "Gamebred" smiled. Ferreira ducked under a hook and secured a takedown. Masvidal tried using his feet to push off against the cage, but "Mutante" stuck to him like glue. Masvidal escaped and landed a hook as they returned to the standup.
A head kick from Ferreira was partially blocked by "Gamebred." Ferreira pressed Masvidal against the fence and landed an elbow on the break. Masvidal landed a knee to the body as he was against the cage and leveled Ferreira with a vicious right hand, dropping the Brazilian. A few follow-up punches put an end to the fight.
Final Result: Jorge Masvidal def. Cezar Ferreira via KO – Round 1, 4:22