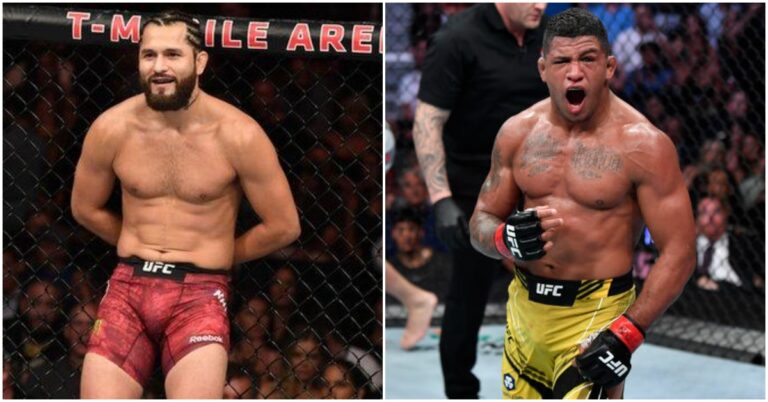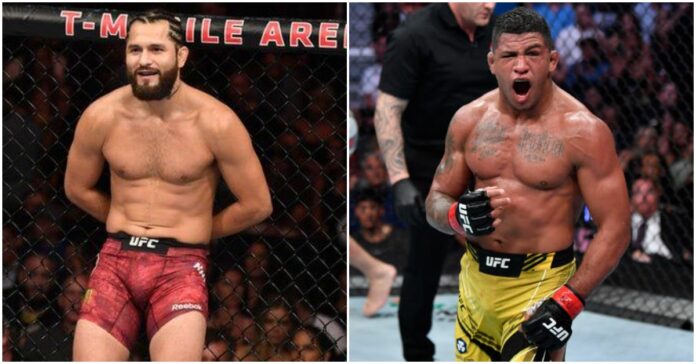 'BMF' Champion, Jorge Masvidal has accepted a challenge from fellow welterweight Gilbert Burns.
Although freshly coming off a loss to Khamzat Chimaev, the three-round war raised the Brazilian's stock along with his profile. The potential fight of the year saw Burns push the fearsome 'Borz' to the bitter edge despite coming in as a huge underdog.
Following this performance, the 18-fight UFC veteran believes he was deserving of a big-name opponent, calling for guys like the Diaz brothers and Jorge Masvidal.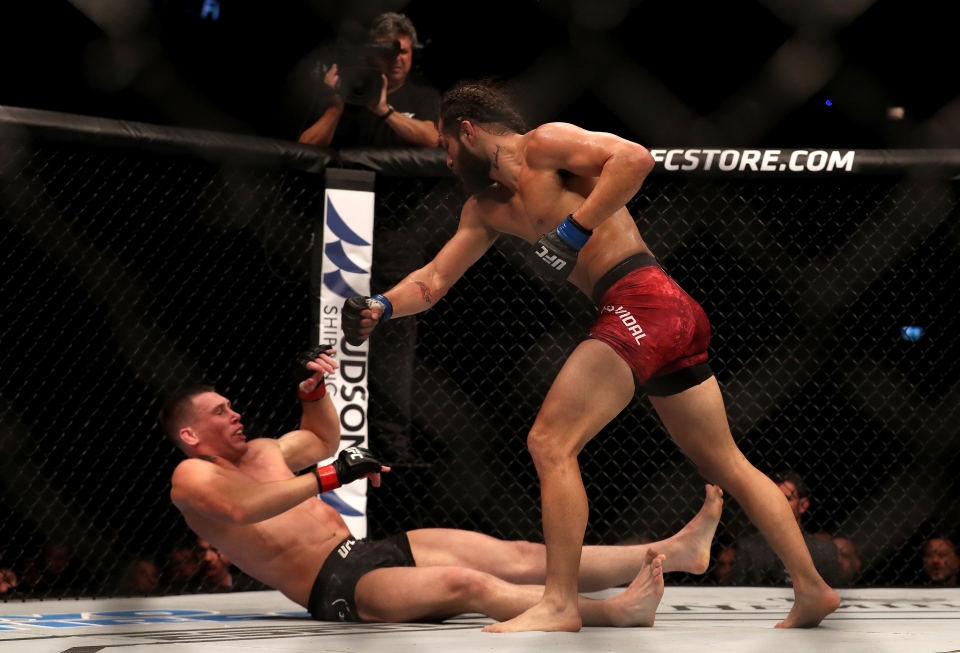 "To be honest with you, I want a big fight," Burns said to TSN. "I don't know who. Nate Diaz's name is always on my mind. Nate or Nick, that's a fight that I've always wanted to do. We'll see, I think maybe Masvidal, then I'll fight contenders again."
"We'll see. I think I've earned the spot to get a big fight. I just gave the opportunity to Khamzat, we had a war. I don't know, I just feel that the way the fight went, he gave me an opportunity to explore a big fight."
Jorge Masvidal Responds to Gilbert Burns
It seems now that Gilbert Burns may have gotten a bite from one of the biggest names in the sport in 'Gamebred'.
Masvidal has been relatively quiet since his loss to bitter rival Colby Covington and has a subsequent arrest for assault on 'Chaos', but took the time to accept the fight with Burns over social media.
Who would you have, Jorge Masvidal or Gilbert Burns?