Right after the dust had barely settled on Alexander's Gustafsson's second round technical knockout of previously undefeated Jimi Manuwa at today's UFC Fight Night 37 from the O2 Arena, speculation shifted to "The Mauler's" next bout, a proposed title rematch against division champ Jon "Bones" Jones.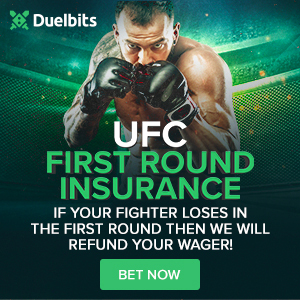 UFC President Dana White was quick to declare Gustafsson the rightful next challenger to the belt at today's post-fight press conference.
Jones will defend the title soon when he faces Glover Teixeira in the main event of next month's UFC 172. Of course, Jones is planning on retaining the belt. When he does, he thinks that Gustafsson should face off with divisional newcomer Daniel Cormier before getting his coveted rematch. Jones voiced his opinion in a series of Tweets:
"Why not give the winner of Alexander and DC the winner of myself and Glover?? Call me what you want but I can't be the only person who thinks that makes perfect sense. Give top fighters unknown competition to keep me challenged? Either way I fight the strongest man standing. I see DC congratulating Alexander and making comments about waiting his turn now. I wonder if they're afraid to fight each other? People who don't like to think are quick to call me afraid. Think about it, I'm asking for the meanest of the two."
Many online were quick to accuse Jones of ducking Gustafsson, "DC," or even both, but Jones continued to focus on the viewpoint of facing the tougher of those two elite challengers. While that may be true in a sense, the bottom line is that "The Mauler" and Cormier both present new and interesting challenges in a division that Jones has dominated since obtaining the belt from Mauricio "Shogun" Rua three years ago.
That fact breathes some fresh air into the UFC 205-pound arena, something that hasn't necessarily been there in recent years. Jones no longer maintains his aura of invincibility after Gustafsson took him to the limit last fall.
"The Mauler" looks to be at the absolute top of his skills. Manuwa was very short on top-level experience, but he nonetheless a dangerous opponent.
Quick to enter the fray, Cormier took to his own Twitter to declare he would have done the same thing to the British power hitter:
Hey guys just a quick thought……I would have done the same thing to Jimi Manuwa. No disrespect to Jimi just the absolute truth.

— Daniel Cormier (@dc_mma) March 9, 2014
Cormier also had high praise for Gustafsson, something "Bones" criticized:
Gus is rightfully next, but lets keep things in perspective. He's #1 ranked guy for a reason. This shouldn't have suprised anyone.

— Daniel Cormier (@dc_mma) March 9, 2014
In any case, the UFC light heavyweight title picture is as exciting as it has been for quite some time. With former titleholders Georges St. Pierre and Anderson Silva on the sidelines and uncertain to return in the near future, "Bones" has to assume the role of the UFC's biggest star and pay-per-view draw.
Is he going to accomplish that massive feat by constantly saying whom he thinks does or does not deserve a title shot, or should the champ just let his otherworldly MMA skills do the talking?
Photo: Kyle Terada for USA TODAY Sports