Yet to officially book his expected first UFC heavyweight title defense against former division kingpin, Stipe Miocic – recently minted gold holder, Jon Jones has opened as a massive betting favorite to defend his crown at the first time of asking this summer.
Headlining UFC 285 earlier this month, Endicott native, Jones managed to clinch the vacant heavyweight title with a stunning opening round submission win over former interim heavyweight champion, Ciryl Gane, submitting the Frenchman with a guillotine choke in just two minutes.
The victory came as part of Jones' three-year-plus hiatus-snapping return, having previously successfully defended his light heavyweight title against Dominick Reyes at UFC 247 back in February 2020. 
Reclaiming his status as the promotion's pound-for-pound number one with his submission win over Gane, former Jackson-Wink MMA staple, Jones turned in his fifth consecutive victory to boot, having previously defeated Alexander Gustafsson, and then landing decision wins over the trio of Anthony Smith, Thiago Santos, and the above-mentioned, Reyes.
Himself sidelined since UFC 260 back in March 2021, Miocic, a former two-time undisputed heavyweight champion, most recently clashed with former champion, Francis Ngannou – dropping a hellacious second round knockout.
In attendance at UFC 285 in Las Vegas, Nevada earlier this month – Miocic was immediately pegged to fight Jones this summer in an undisputed heavyweight title fight at UFC 290 during International Fight Week in July, however, the pairing has yet to be officially confirmed by the organization.
With the UFC Fan Expo set to land in 'Sin City' during July for International Fight Week, a casino host will be offering wagers on events and festivities across fight week, with UFC 290 promising to mark the next memorable summer outing in Nevada for the Dana White-led organization.
Whether it be baccarat, poker, or roulette you're interested in – a host of casinos throughout Las Vegas can offer wagers, props, and other outright bets on UFC 290 during International Fight Week – with the pay-per-view event expected to be topped by the undisputed title fight between the above-mentioned duo of Jones and Miocic.
At the time of publication, markets and bookies are offering odds on a potential summer showdown between sport greats, Jones, and Miocic – with the defending heavyweight kingpin opening as a significant betting favorite (-340) to defend his title against underdog (+280) Miocic.
Maintaining his interest in a fight with Miocic despite the promotion's failure to lock down the bout at the time of publication, Jones billed the fight as a battle between two of the sport's greatest of all time, with Miocic largely considered the best heavyweight to ever compete under the banner of the UFC.
Over the course of this month in the aftermath of his championship victory against Gane, Jones had questioned if Miocic was even interested in sharing the Octagon with him in the summer, receiving a definitive response from the Euclid native who insisted he would be standing opposite him as soon as July.
A former two-time undisputed heavyweight champion, Miocic headlined UFC 198 in May 2016 against former titleholder, Fabricio Werdum on enemy territory in Brazil – defeating the Brazilian with a shocking opening round one-punch knockout.

Successfully defending the title on three occasions in his first reign, Ohio veteran Miocic stopped both Alistair Overeem, and former champion, Junior dos Santos, before handing the previously mentioned, Ngannou a decision loss in their initial fight back in 2018.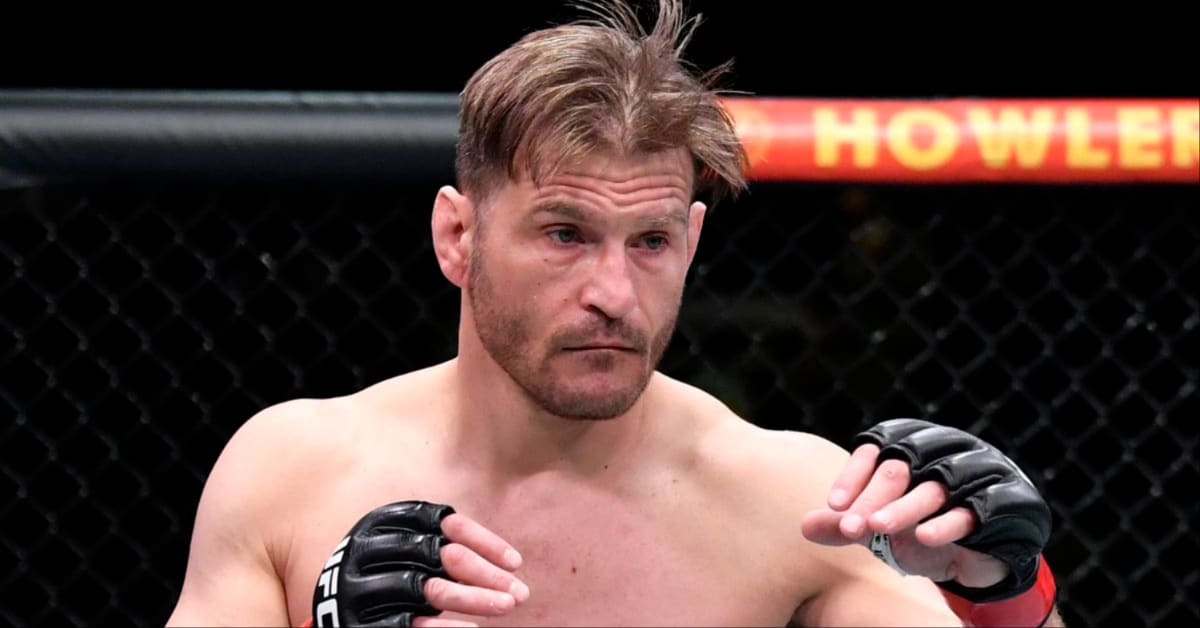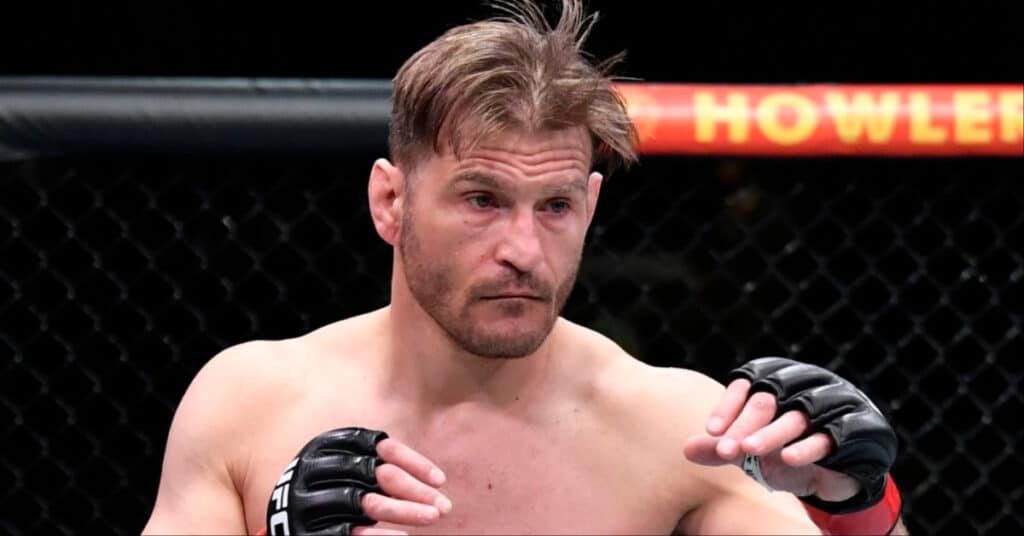 Dropping the crown to common-foe, Daniel Cormier in a champion versus champion clash, Miocic would then land a rematch and subsequent rubber-match win over the former undisputed light heavyweight and heavyweight champion – prior to his 2021 knockout defeat to Ngannou.
Revered as one of the greatest mixed martial artists of all time, and arguably, the promotion's greatest heavyweight gold holder in the belt's antiquity, has headlined eight pay-per-view event during his tenure under the banner of the UFC.
Knocking undisputed featherweight champion, Alexander Volkanovski from his pound-for-pound number one perch with his submission success over Gane at the beginning of March, Jones, himself a former two-time light heavyweight champion – has one of the most star-studded résumés across mixed martial arts.
The youngest champion in the history of the UFC at just 23 years and 243 days, Jones clinched the 205lbs crown from Shogun Rua back in 2011, before racking up eight title defenses against Rampage Jackson, Lyoto Machida, Rashad Evans, Vitor Belfort, Chael Sonnen, Alexander Gustafsson, Glover Teixeira, and the above-mentioned Cormier – the last of which kick-started one of the greatest rivalries in Octagon memory.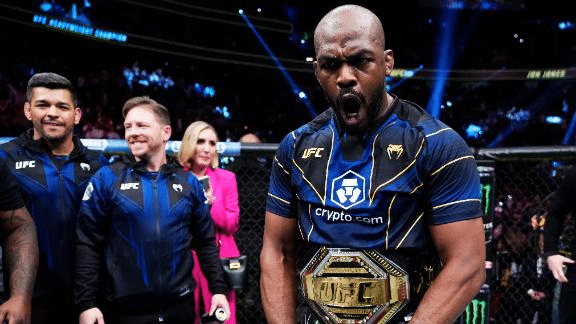 Held in the same esteem – if not loftier than fellow former Octagon gold holders, Georges St-Pierre, and Anderson Silva in the greatest of all time conversation, Jones' submission success again heavyweight title coronation against Gane has done enough – according to color-commentator, Joe Rogan to solidify his status as the best to ever don mixed martial arts gloves.
"Jon Jones is the GOAT (Greatest Of All Time)," Joe Rogan exclaimed. "Now, it's undeniable. There was all this debate until he submitted Ciryl Gane and became the heavyweight champion. No one can f*ck with that. … He was facing the elite and he never f*cking lost – even when he was doing coke and he wasn't even training. That's how goddamn good Jon Jones is." 
While it must be stressed that the promotion have yet to officially confirm Jones' expected title defense against Miocic for UFC 290 during International Fight Week in July – the Endicott native has clamored for the bout since clinching the crown, with reports suggesting the bout is firmly in the works for 'Sin City'.