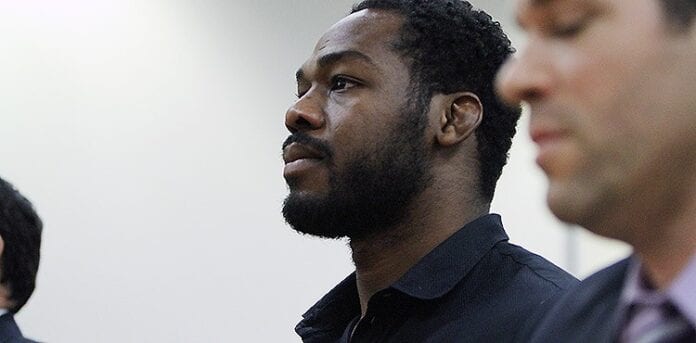 Well, that seems like it went by fast.
One day before the one-year anniversary of him being jailed for violating his probation, troubled former UFC light heavyweight champion Jon "Bones" Jones is now off probation and a free man.
A Bernalillo County Dustrict Attorney's Office in New Mexico told TMZ Sports that Jones has successfully completed the sentence and is 100 percent "free and clear" as of today.
The MMA legend was sentenced to 18 months supervised probation after a bizarre hit-and-run accident that left a 25-year-old pregnant Albuquerque woman with a broken arm, after which Jones fled the scene of the crime only to return to grab drugs, paraphernalia, and a large handful of cash before fleeing once again.
Jones was then a wanted man for the next couple days before turning himself in, but his troubles unfortunately didn't stop there. He was jailed for the aforementioned probation violation after he was ticketed for drag racing and other traffic violations in a controversial traffic stop with a police officer whom many declared was profiling Jones. However, he's been cleared of the transgression and has apparently completed the terms of his probation that included 72 appearances to help children make good decisions.
"Bones'" awaited return to MMA came against Ovince St. Preux at last April's UFC 197 after rival and current champion Daniel Cormier pulled out with an injury, but Jones was then forced from their rescheduled rematch at last July's UFC 200 after failing an out-of-competition USADA drug test, and has been suspended ever since. Added to the hit-and-run and his failed pre-fight drug test for cocaine before his original bout versus Cormier at 2015's UFC 182, and it's been more than a rough few years for one of the UFC's best competitors of all-time.
Today, the formerly dominant pound-for-pound king has cleared another hurdle towards returning to the UFC, but as we've seen in recent years, we can only believe that when the cage door closes.