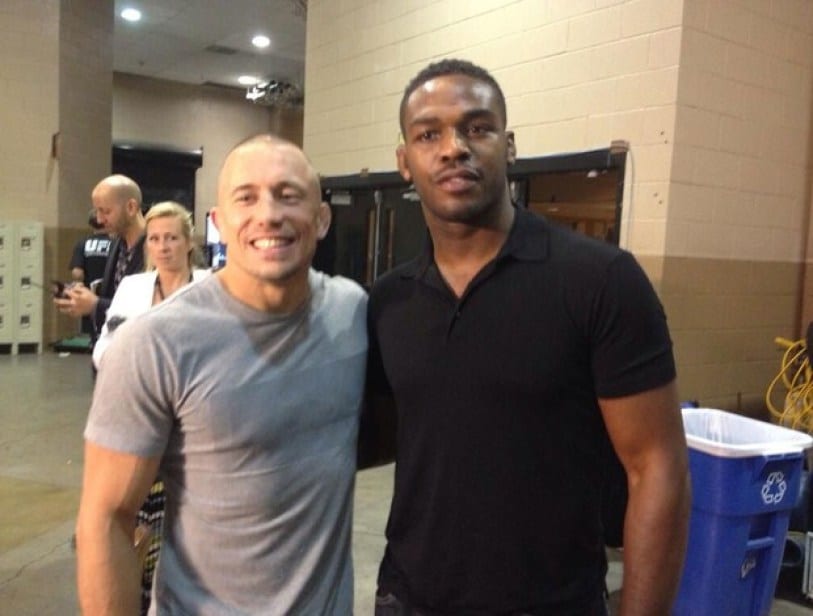 It didn't take too long. Jon Jones has fired back at Georges St-Pierre over his recent GOAT comments.
It's a debate that rages on in MMA. The PED or steroid angle. Do performance enhancing drugs really give athletes an added advantage in competition?
Former middleweight champion and welterweight king GSP thinks so. St-Pierre firmly believes that fighters who have had a history with PED's shouldn't even be in the running for the GOAT conversation.
Jones has failed two USADA drug tests over the last two-plus years. He took exception to GSP's comments over Instagram. Jones threw some serious shade at St-Pierre by insinuating he had brain damage:
"Saying steroids change more than physical performance," wrote Jones, who is arguably the best MMA fighter of all time. "'Make you more creative and hungry'. Do you know how crazy that sounds? I guess brain damage is real out here."
Jones believes PEDs aren't able to throw a kick such as the one he knocked out Daniel Cormier with in his last fight:
"Saying PED metabolites threw a kick? Come on man. It's called training and identifying a weakness. So much, in fact, I told him to his face it was coming and then landed it. That's called execution."
'Bones' closed by telling GSP he should focus on dominating his next fight rather than talking about a theoretical ranking:

"How about rather than campaigning for GOAT status you get in there and dominate your next fight," Jones wrote. "I've had nothing but respect for you over all these years. Don't change that now. You're better than this."