Jon Jones Apologizes To Nike During UFC 182 Media Conference Call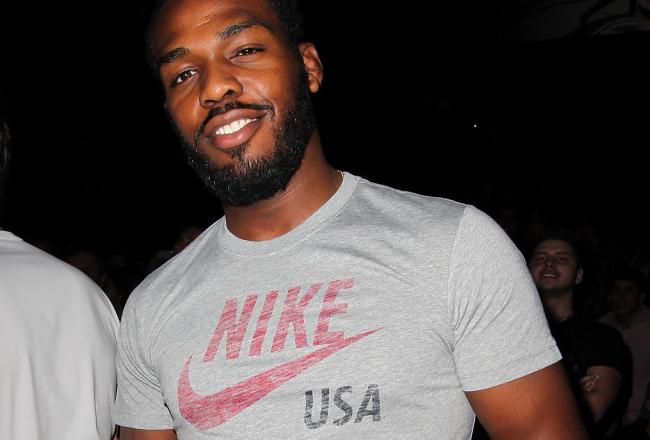 UFC 182 is just days away, and the focus is really on light-heavyweight champion Jon Jones and challenger Daniel Cormier. As the two lions prepare to duke it out in the main event of the Las Vegas, Nevada hosted card, there have been a number of well known faces picking "DC" for the win.
The heated rivalry has been well documented between "Bones" and Cormier, and all started way back at the UFC 178 media day brawl. Since that time, both men appeared apologetic before the Nevada State Athletic Commission, and were doled out community service as well as a fine each.
"Bones" had originally said that the affray with "DC" in Vegas had cost him his Nike sponsorship, words that he is now reneging on. Check out the UFC 182 media conference call, courtesy of Submission Radio:
"The truth about the Nike deal is … when I was in front of the commission, I definitely worded it wrong," Jones said. "Nike did not drop me because of that fight and I kind of owe an apology to Nike for saying they dropped me because of the fight. They actually didn't. Nike has been known to support its athletes through much worse things than a brawl in the middle of MGM. The truth is, Nike didn't seem like they wanted to move forward in the field of MMA. They weren't activating me in the way that they said they would. They promised me a lot of commercials and all types of stuff outside of the financial and merchandise."
"I'm so excited to be with Reebok," Jones said. "It's an awesome deal. These guys are taking mixed martial arts very seriously and they are taking me very seriously as an athlete and I'm just very grateful to be a part of this company. A company that appreciates me and my sport as much as I appreciate being with them."
Props to MMAMania for transcribing the quotes. One thing is for sure in this situation, Jones could have any sponsorship deal he wanted, and that's before the result of Saturday's huge fight. The question has been raised about whether "Bones" becomes the GOAT by beating Cormier, and I'm sure that so many more points will be raised in the aftermath, regardless of the result.
For Jones, Nike is a thing of the past, but the Reebok deal seems to appeal to the champion anyway. No harm, no foul I guess.