Leading up to one of the most exciting string of pay-per-view events in UFC history, all eyes are on the New York show. UFC 205 will mark the first event held in NYC, and the promotion isn't holding back in their efforts on this new territory. Shooting for the most successful pay-per-view ever, the UFC has put together an epic line-up for the Madison Square Garden extravaganza. Preparing to collide in the main event are lightweight champion Eddie Alvarez and featherweight boss Conor McGregor.
Only one belt will be on the line, Alvarez's 155-pound strap, but the ramifications of this fight are truly huge. Coming during a time when money and rankings sit on opposing sides of the fence, Alvarez vs. McGregor is about much more than the title. Potentially seeing the first current two-weight champ and carving a path for the future under WMG, UFC 205 will be historic in many ways.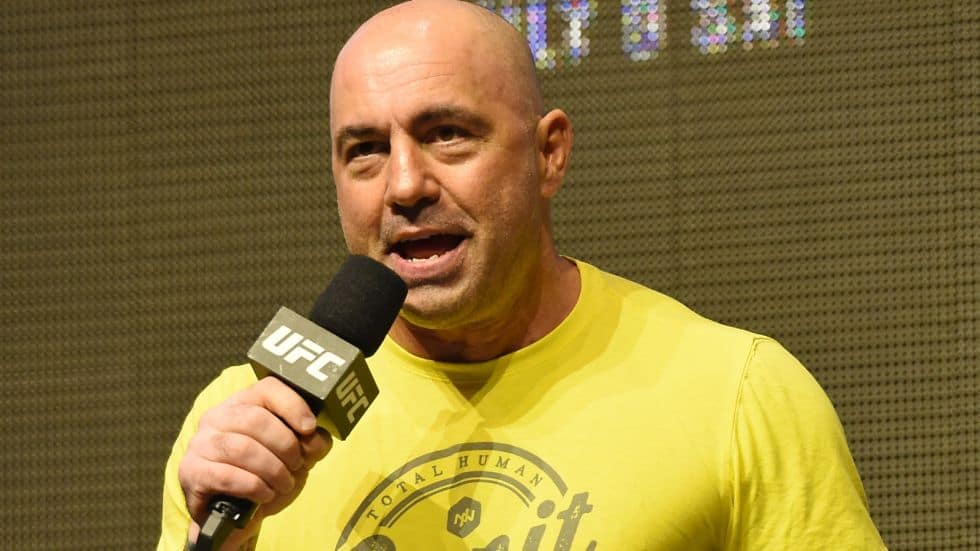 Joe Rogan's Two Cents
Ahead of the pivotal UFC 205 main event, UFC color commentator Joe Rogan gives his two cents. Noting the potential improvement in McGregor's form at lightweight from featherweight or 170 pounds, Rogan also acknowledges the power and endurance of Alvarez. From the latest Joe Rogan Fight Companion (Friday October 21, 2016):
"Eddie Alvarez is a f*cking savage. What he did against Rafael dos Anjos, that combination, the sheer amount of punches. That's some serious endurance, he's got that power and he's a very strong guy for 155. I'm curious to see what Conor looks like at 155, because we haven't seen him there, in the UFC. We've seen 145, and seen him cut no weight and weigh 169 against Nate. That might be the perfect weight for him, it's entirely possible we might see a better McGregor at 155."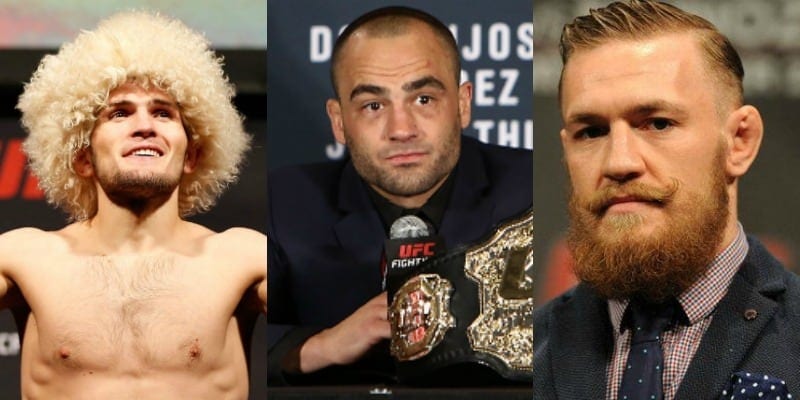 What About Nurmagomedov?
The conversation took an interesting turn, as Rogan and UFC veteran Yves Edwards discussed top lightweight contender Khabib Nurmagomedov. Pointing out similarities between 'The Eagle' and Jon Jones' dominant styles, Rogan says Khabib is a special fighter:
"What about Khabib Nurmagomedov? That guy rag dolled everyone he's fought. Nurmagomedov is special. What he did to dos Anjos was pretty stunning. Nurmagomedov just grabbed a hold of him and did what he wanted. It's his technique and his aggression, he's a scary dude. Demian Maia grapples like that, he grabs guys with this squeezing style, but Khabib is just pure power and aggression. He just smashes you, his ground and pound is horrific. He ragdolls guys in a very unusual way, it's as totally different style of domination. Good luck out-grappling that dude. His takedown percentage is probably a million percent."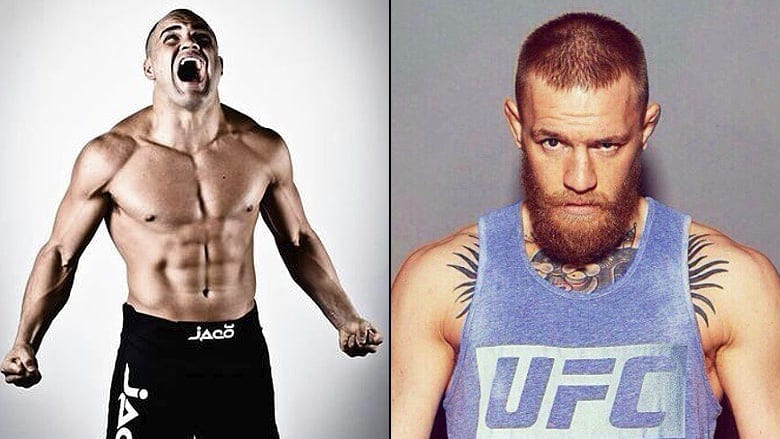 If you enjoyed this story, please share it on social media!