Exclusive | Joe Giannetti names potential opponents for UFC Return: "Trizano, McKinney, Pimblett"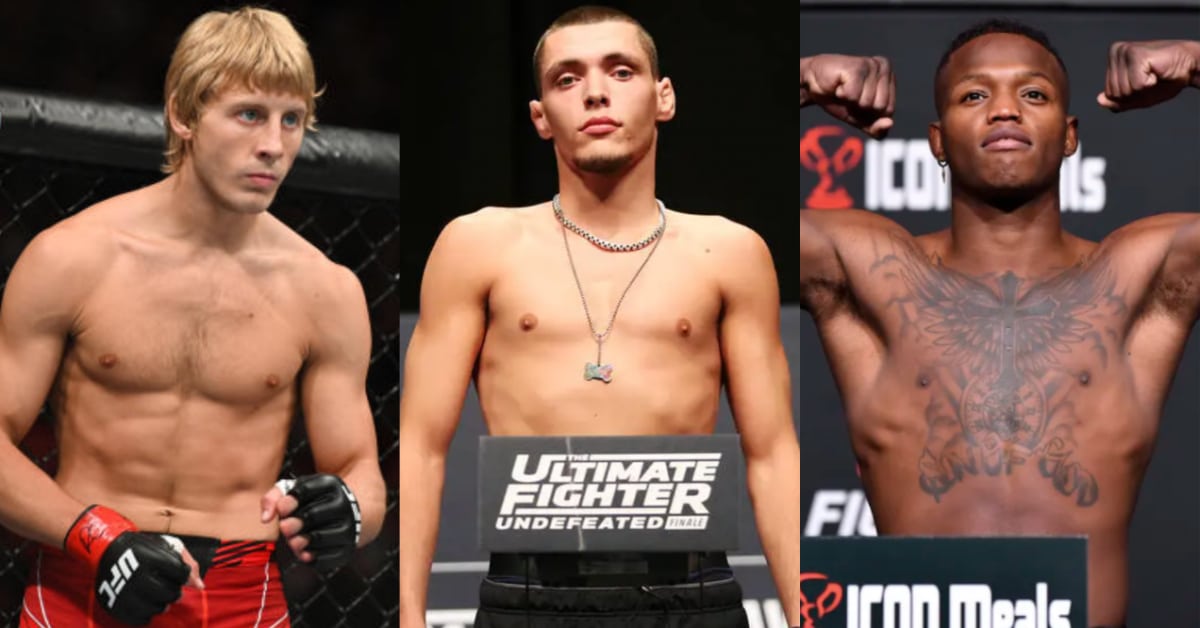 Joe Giannetti (14-4-1) had his first taste of action in the UFC octagon on The Ultimate Fighter Season 27. Giannetti fought his way to the season finale, in which he was defeated by current UFC featherweight, Mike Trizano.
Following the finale loss, Giannetti fought under the banner of LFA and then Cage Titans before finally settling in and becoming the Cage Titans Lightweight champion. Just a week ago on January 7th, Giannetti successfully defended his title once more at Cage Titans 57.
At just 27 years old, Giannetti has his sights set on returning to the UFC and making an instant impact once he arrives. Following his 5th straight victory at Cage Titans 57, Giannetti took the time to speak with Alex Lerman of LowKick MMA to discuss potential future opponents, the impact he can make on the UFC level, the origins of the nickname "Skeletor", and much more.
When asked about who he would want to fight in the UFC when given the call-up, Giannetti responded:
"I think since the finale (Mike) Trizano's been hanging down at 145, that was a fight I always wanted to get back. Maybe one day he'll go back up to 155… you know Terrance McKinney's a killer, I think he's got a lot of hype and I don't think he's done much yet in the lightweight division for the hype he's got but I mean he's a good kid great story, and he's exciting as sh*t. Good old Paddy Pimblett, like everybody else calling for him… I just wanna get my hands on him and beat his ass."
Giannetti hopes for a UFC call in the near future and believes he can make an instant impact on the lightweight division. Joe sounded off on this topic, stating:
"Even when I was in TUF I was aiming for the top. I didn't get to chase that goal to the top, so I'm still aiming for it. And when I do get back, it's to take over. I don't wanna be one of those guys that just made the UFC, I feel like a lot of guys get too satisfied and they're not as hungry. If my goal was just to fight in the UFC, I did that when I was 22 years old. I'm 27 now and I'm far from done."
Joe Giannetti Gives Origin Story of Nickname "Skeletor"
Further along in the interview, Joe was asked about his unique nickname "Skeletor". Giannetti told the hilarious story of how this nickname originated:
"So my third amateur fight I was at this little promotion and the announcer finds me and he goes 'hey kid what's your nickname?' And I was like I don't know you gotta ask my coach… We used to think I was gonna be a 145er so I cut down to 150, I fought at a catchweight. And, all my friends were making fun of me, 'oh you look like skeletor' my face was all sucked out. Come fight night, the announcer finds my coach, I'm in the cage and they announced me 'Joe "Skeletor" Giannetti' and I was like, he must have talked to my friends. So I win the fight and afterwards, I ask my coach how did you know about that name? He goes 'what are you talking about' and I explained that my friends were making fun of me all week calling me Skeletor. He had no idea what I was talking about, he just happened to pick it. I was like, I think that's the one then, that was meant to be."
Joe "Skeletor" Giannetti should be one of the first names talked about when discussing upcoming UFC call-ups. In this interview, Giannetti clearly expressed why he deserves to be there and who he would want to see across from him in the octagon when given that opportunity.
Look out for Giannetti to get the call soon and watch the full interview below for the entirety of his comments.
Full interview: